Like any romantic story, the one Gavreel and Cairo share is not without challenges. 
They are set to confront their biggest one yet, in the continuation of their charming relationship, in this full-length film.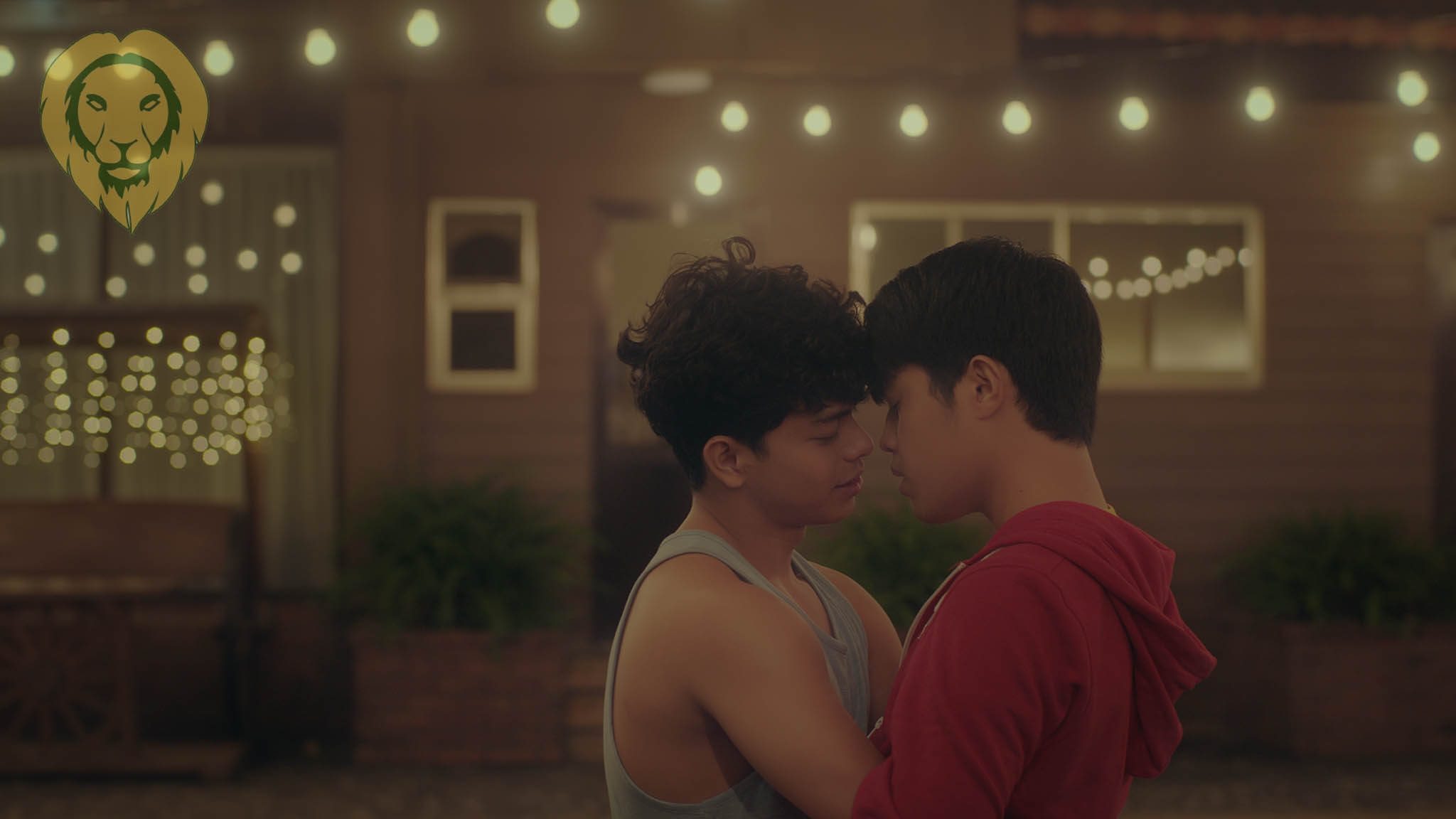 Actors: Elijah Canlas, Kokoy de Santos, Adrianna So, Kyle Velino, Miggy Jimenez, Angie Castrence
Genre: Romance, Comedy, Drama
Premise: Gameboys, The Movie follows the story of gamers-turned-lovers, Cairo and Gavreel as they get to spend together in Gavreel's house, a few weeks before Cairo returns home to his province. What starts out as a romantic holiday for the young couple turns out into a relationship test that they have to overcome (KTX)
Director: Ivan Andrew Payawal
Running Time: 107 minutes
Watch it on: KTX.ph, Ticket2Me
Why You Should Watch It:
The dazzle of last year's arguably most successful Pinoy boys' love (BL) series continues in this full-length feature that delves deeper into its lead couple's charismatic relationship.
This time, Gavreel (de Santos) and Cairo's (Canlas) blossoming romance is peeled, letting its swooned audiences get a peek of this familiar, yet incompletely-welcomed romantic exercise.
Gameboys, The Movie carries on with Gavreel and Cairo's story, picking up from where the first season ended in September last year.
Cairo temporarily moves into Gavreel's house before coming home to his family in the province. The two plan to make the best out of their limited time together, with Gav shrugging off his Aunt's persistence to invite him to live with her in New York. 
True enough, the first few moments of them being together are as dreamy and breezy as any romantic couple whose relationship is just about to make its mighty take-off. All is well until Gav's orthodox relative, Aunt Susan (Castrence) storms the household and the two were taken by surprise.
Having its story based on a Web series, Gameboys, The Movie, somewhat still feels episodic in its first half. 
Side characters are introduced too abruptly, and that makes their entrance to what could have been a beautifully unfolding plot, a bit disorienting. The story, however, finds its right footing and is finally able to integrate the peripheral side stories to the central Gavreel-Cairo plot.
Canlas and De Santos remain the strongest artistic forces of the film as both excel tremendously in taking on their respective roles. While the film practically serves as a nearly two-hour to send smitten fans to 'kilig' frenzy–it becomes a strong and potent venue for the two critically acclaimed stars to showcase their acting chops.
This also challenges De Santos and Canlas to take Gavreel and Cairo's appeal to another level, and here, they take multiple steps further to satisfy their fans. The couple's steamy scene is a majestic scene to behold, but for its burning intimacy and the brimming emotional attachments that keep the scene from becoming a mere display of flesh and sexual desire. 
Adrianna So, as Gavreel's bubbly ex-girlfriend, Pearl, delights in her many appearances so do Terrence (Velino) and Wesley (Jimenez). The latter two's romance, however, feels rushed and received insufficient air time to be satisfyingly explored.
That being said, this film is meant to showcase the endearing relationship between Cairo and Gavreel. While there is both a feeling that some parts of the movie could have been omitted and a sense that some more could have been added, what the storytellers can come up with are no less than nostalgic. 
It reinvigorates that breathtaking cultural phenomenon, last year, that felt like a brief fad, when Filipino audiences suddenly reverted to binge-watching K-Dramas, Thail BLs, and practically paying no attention to new Filipino BL titles that emerged in the past few months.
It can be noted, no other Filipino BL series has ever reached the popularity of last year's top tiers–Gaya Sa Pelikula, Hello Stranger, and Gameboys, to name a few–at least in my observation.
Gameboys, The Movie, ultimately becomes a sweet reminder for fans of what made them fall in love with Gavreel and Cairo, in the first place. To the film's credit, the nostalgia imparts no less than satisfying.
5 – Excellent
4 – Very Good
3 – Good
2 – Tolerable
1 – Terrible
Gameboys, the Movie now streams via KTX.PH and Ticket2Me. Watch the official trailer below: