Personalities and Netizens claimed on Wednesday, September 22, that Presidential aspirant, Manila City Mayor Francisco "Isko" Domagoso Moreno, is being neutral on the status of ABS-CBN's franchise renewal.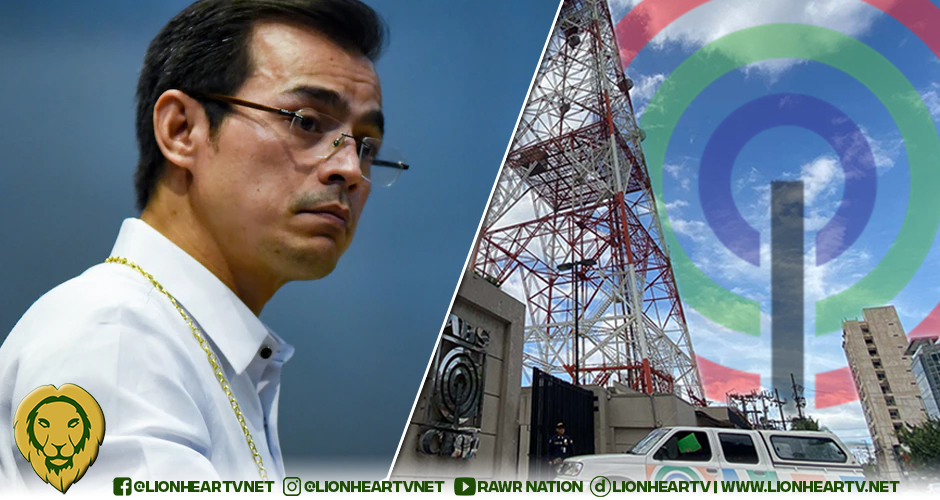 The conclusion came after when Moreno said in a statement that he would leave Congress the decision whether to give the embattled Network its franchise license back or not.
"Rule of law. If Congress gives you such privilege, I will approve it. I will sign it… Yung gagamitin ang kapangyarihan para manggipit, umasa kayong hindi yun mangyayari sa panahon ko."
Personalities such as Pinoy Ako Blog, Justin Dizon, and Kapamilya journalist Anjo Bagaoisan all shared similar decisions after the Manila City Mayor expressed his neutrality to current President Rodrigo Duterte's previous decision red flag.
Dear Kapamilya Stars,

Alam niyo na ha. https://t.co/b34t91E9YL

— PinoyAkoBlog (@PinoyAkoBlog) September 22, 2021
https://twitter.com/anjo_bagaoisan/status/1440543203283767299
This fence-sitting and "neutrality" is a RED FLAG.

We all saw that the ABS-CBN franchise denial was 100% political.

Inutusan ni Duterte ang mga congressman na ipasara ang network sa kalagitnaan ng pandemya. Yun lang yun. https://t.co/OAirpYRIWh

— Justin Dizon (@iamjustindizon) September 22, 2021
Dizon reiterated that ABS-CBN did not violate any laws, stressing that the denial was "100% political."
Meanwhile, Netizens were also disappointed with Moreno "playing it safe."
Second option ko pa naman sana si @IskoMoreno just in case #LetLeniLead decides not to run but because of this, my family and I will no longer vote for him kung sakali.#KapamilyaVote2022 https://t.co/IWaVebrj2h

— Leandle (@leshylin) September 22, 2021
mas may bayag pa si @lenirobredo kaysa sa'yo 😏#LabanLeni2022 https://t.co/F7DW6LVNRX

— Allele 🌙 (@yeuniceee) September 22, 2021
Sabi mo nga tila walang kuwenta ang mga tao sa kabila ng batas at sistema tapos biglang rule of law ka diyan? Lumugar ka naman Kuya, halata tuloy na hindi mo pa alam constituency mo https://t.co/fjqYqIAv44

— Michael Manángu (@MichaelManangu) September 22, 2021
Others also urged the Network not to support the mayor after revealing his neutrality
ALAM NIO NA @ABSCBN . No to ISKO! ANOTHER DUTERTE LANG PO YAN.
MALAMANG SA MALAMANG WALANG @ABSCBN ANG MAITATAYO MULI KUNG C ISKO ANG UUPO https://t.co/I94co6PS1t

— Ace21#NOTOISKOpatagongDDSyarn (@Lifeles11122231) September 22, 2021
Other netizens sided with Moreno explaining that the mayor, once he wins as President, would ensure that the equality of the branches of the government is respected.
Isko saying he would sign the bill for ABS-CBN's franchise is not fence sitting, but respecting the co-equal nature of the branches of gov't. Still better than the current and previous administration which dictated on the House of Reps. https://t.co/G9YLymFUzY

— Paul Farol (@socmediasoup) September 22, 2021
In the number of hearings done for ABS-CBN's franchise renewal bid, the Network denied all the allegations Congress had thrown at them.
Though allies of Pres. Duterte insisted that the Kapamilya Network was to blame for its demise. Several government agencies have testified that ABS-CBN did not commit any infractions.
The alleged labor-contracting violation was cleared by Labor Secretary Silvestre Bello, testifying that the Network was compliant with all the labor standards and the reports on the number of people who work for the network.
In terms of foreign ownership, the detractors alleged that ABS-CBN used its PDRs to give out a share of its company to foreign nationals who have been debunked by the Securities and Exchange Commission (SEC). During one of the hearings, SEC Commissioner Ephyro Luis Amatong reported that the Network did not commit any violations since the PDRs. However, they may be converted into stocks, will not be accepted by the Philippine Stock Exchange if they come from foreigners.
"The PSE has a mechanism that non-Filipinos cannot acquire the shares of media companies," Amatong said.
"As far as we know, there has been no instance where the nationality restrictions for any of our companies that are engaged in fully nationalized or partially nationalized companies have been breached and this is due to the mechanism put in place in the PSE," Amatong said.
The alleged tax violation was also denied by the Bureau of Internal Revenue (BIR) through its assistant commissioner, Manuel Mapoy.
"ABS-CBN Corporation ay regularly paying taxes for the past years. Na-check naman po na 'yung dapat nilang i-withhold at na-remit naman nila sa gobyerno," Amatong said.
Nevertheless, the House Committee on Legal Franchises has rejected ABS-CBN's franchise bid with a vote of 70-11.
Meanwhile, during Moreno's campaign launch, he promised to be a "healing president."
"I will be a healing president. While ours will be a government of national reconstruction, it will also be a government of national reconciliation, based on justice and rule of law."
The Manila City mayor also promised he will continue the Build, Build, Build projects essential for Filipinos.
"Lahat ng sinimulan ni President Duterte, na Build, Build, Build na kapaki-pakinabang sa tao, nasimulan na… umasa ang mga kababayan nating Pilipino, ipagpapatuloy natin 'yun."
The difference between him and the current President is that he will be more open to criticism and suggestion from the masses and put competent individuals in powerful positions.
"I will welcome criticism because the value in listening to complaints is that they lead to better policies and improved services," said Moreno.
"A leader should not only think outside the box, but he must also choose people outside his circle. A leader who does not inspire the best among us to serve in government ends up surrounded by the least among us who end up ruining the government instead of running it well."
Moreno's running-mate is doctor Willie Ong, a political neophyte who has a large following in social media despite losing a senatorial bid in the previous election.