What made the psychedelic-erotic-thriller movie Taya more engaging and a hit after it premiered on Vivamax on Friday, August 27– is the three equally irresistible female stars. They are AJ Raval, newcomers Angeli Khang, and Jela Cuenca–also known as VMX Crush.
In the film, Taya, directed by Roman Perez Jr., the three female rising stars are have titillated the male interest, and today, they are considered to be the toast to the former pop girl group Viva Hot Babes, which composed of actresses and models, led by  Maui Taylor, Katya Santos, and Andrea del Rosario back then.
Jela Cuenca, Angeli Khang, and AJ Raval are smokin' hot and earned the monicker as the VMX Crush, short for Viva's MaXimum Crush.
Cuenca, 23, is Winona in Taya. She signed up with Viva in March 2021. Despite the daring role she had in the film–the workshops and genuine care she received from her director and co-stars made her comfortable in giving her all.
Before she joined showbiz, she did various modeling gigs and joined pageants in her province, until she was discovered by her present manager in a photoshoot. 
Also in the Perez-helmed film, the character of Nieves is portrayed by Korean-Filipino beauty, Khang. She is hired to feed Sixto's sexual desires with an intent to destroy him. She described her character as antagonistic among the three girls.
She just turned 20 on August 3. She was doing cosplay and modeling before she became a Viva artist in October 2020. She is grateful for being part of the film Taya and for what Viva has in store for her.
Meanwhile, the third member of VMX Crush is AJ Raval, the one who breathed into the character of Nanette, the girl Sixto (Sean De Guzman) won as a prize.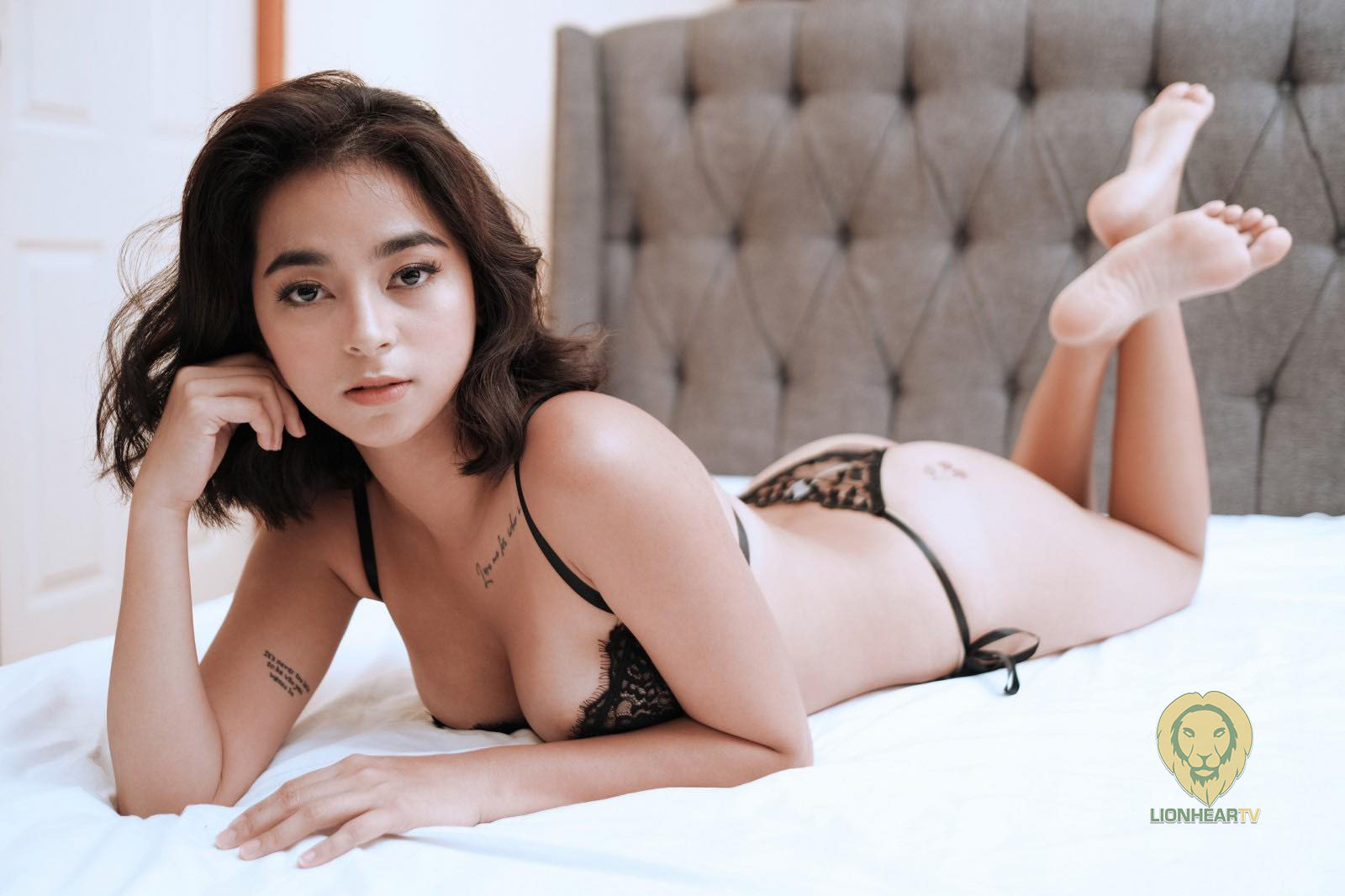 She got introduced via the film, Paglaki Ko, Gusto Kong Maging Pornstar in January, Raval has been on a roll in doing sexy roles. Officially in April, she got launched in Death of a Girlfriend, a film by Yam Laranas. And three months after, in July, she co-starred in Nerisa, where her chemistry with De Guzman got established and intensified further.
Though described by Direk Roman as the new queen of sexy films, the Libra-born woman doesn't let success get into her head. Being the daughter of former action star Jeric Raval, all she ever wanted is to make him proud of her. Her screen name stands for "Anak ni Jeric."  
AJ Raval, Angeli Khang, and Jela Cuenca are all beautiful young women who do extremely sensual things in Taya, but inside each of them is the heart of any girl who wants to do good, achieve their dreams, and be respected just as they give respect to everyone.  
When the three ladies were asked on what has changed when they entered showbusiness. They were all united in saying that they have become more confident in dealing things. Raval added that she has become more responsible and able to manage her time.
Currently, Taya is number one on Vivamax's Top 10 Content of the Week.
Stream Taya on Vivamax and see how Viva's MaXimum Crush AJ Raval, Angeli Khang, and Jela Cuenca give Sixto a mind-blowing experience.
Vivamax is available on vivamax.net. Download the app and subscribe via Google Play Store, App Store, and Huawei AppGallery. For only P29, one can unli-watch all Vivamax titles for three days.
Subscribe for P149/month and P399 for 3 months for bigger savings. Can also cast the screen from one device to a Smart TV with Google Chromecast or Apple TV.
Pay through GCash, Globe, Smart, Visa/Mastercard, PayMaya or PayPal account that's linked on your Google or Apple account.
Vivamax is also available in the Middle East! Fellow Pinoys in UAE, Saudi Arabia, Kuwait, Oman, Bahrain, and Qatar, can watch all they can for only AED35/month. In Europe, Vivamax can be streamed for only 8 GBP/month. Filipinos in Hong Kong, Japan, Malaysia, and Singapore can also access Vivamax.