After their official reveal and release of their latest single "BUZZ", music group PANTHEPACK officially launches the music video for "BUZZ".
The video is based around the concept of "cutting-edge trends", a continuation of the group's core value from their concept animation video. In the music video, the group appears as mad scientists, where Jackson even appears with a panda-like hairstyle to symbolize the group's mascot. Together, they face the challenge to create a robot Panda-man, and the video is shot in a futuristic, cyberpunk-esque style.
The final shot of the Panda-man flying out of the laboratory like superman implies that the group is taking PANTHEPACK's music to a broader international stage, and also represents Jackson's belief that Chinese produced music can take on the international music scene.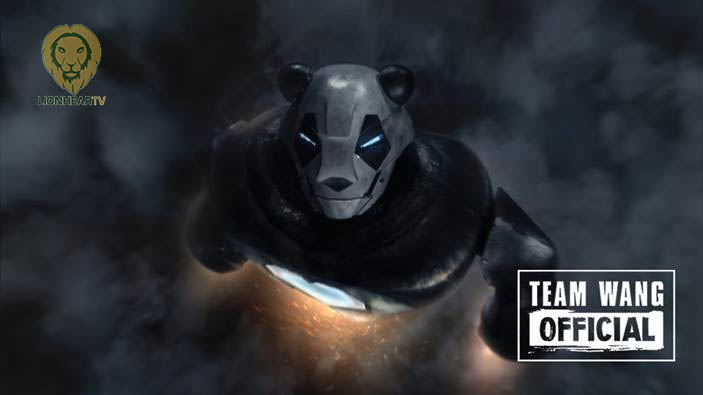 Another highlight from the video after watching the end credits is that Jackson, the brains behind this music group, takes on four roles in the production as writer, director, actor, and editor of this video. Jackson's heavy involvement in each stage of the production stems from his belief in setting a high standard for the quality of the group's works, making this production not only a music video, but also a carefully, creatively crafted work of art. In the MV, there is heavy integration of sci-fi elements, such as using the exclusive PANTHEPACK badge as the keycard to open the door to the futuristic laboratory, and the laboratory setting allowing the group's wildest imagination to run free. It is PANTHEPACK's commitment to set new connotations to music, popularize new trends, and push forward a new generation of music styles.
In the music video, Jackson lays out futuristic sci-fi elements in each scene, creating vivid images of innovative concepts. The video allows Jackson to connect his ideas with music, showing his holistic thought process on the idea of "cutting edge trends". The integration of music and modern trends is also reflected across the amazing performances of PANTHEPACK members Karencici, ICE and J.Sheon. The release of "BUZZ" received critical acclaim for its catchy and memorable melody, and the words "strong attitude" became synonymous with the song. With the adaptation of lyrics and storyline behind the music video, as well as the seamless blend of sci-fi styles, the music video perfectly encapsulates PANTHEPACK's determination to move towards brighter and broader horizons. This is a call to action for a new age of music that belongs to PANTHEPACK, bringing Chinese-produced music to the world stage.