NETFLIX
Actors: Lee Jung-jae, Park Hae-soo, Wi Ha-jun
Genre: Thriller, Drama
Premise: Hundreds of cash-strapped players accept a strange invitation to compete in children's games. Inside, a tempting prize awaits — with deadly high stakes. (Netflix)
Creator: Hwang Dong-hyuk
Running Time: 50-60 minutes
Watch it on: Netflix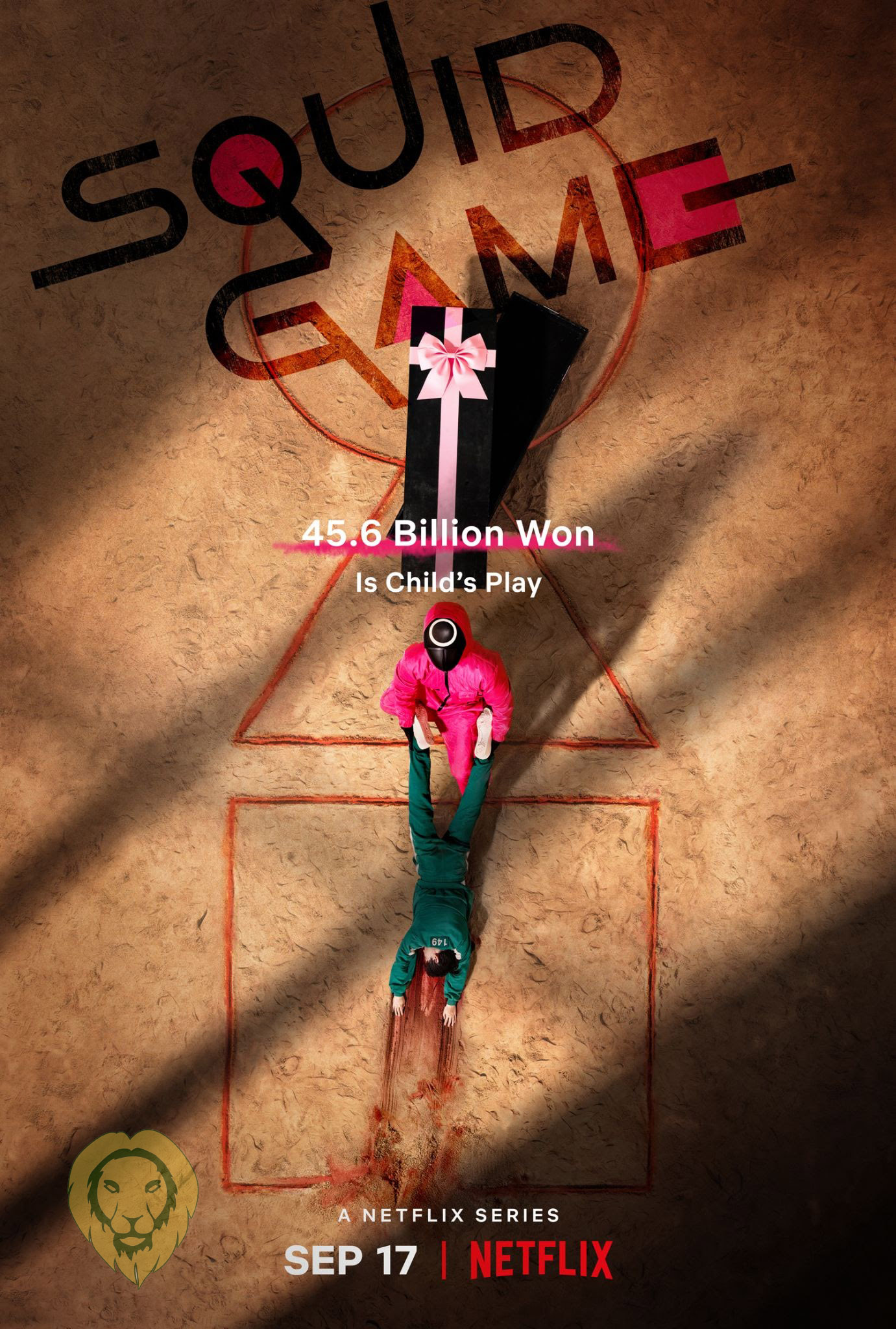 Why You Should See It:
The new Korean hit series on Netflix may be banking on worn-out tropes to catch the viewers' initial attention, but with a terrific plot execution, mind-blowing set-pieces, and spectacular production design to keep them hooked.
Squid Game's premise feels like a whole melting pot of popular tropes. Although not set in a dystopian era, the main plot points of this high-octane drama may most likely remind viewers of The Hunger Games, The Maze Runner, or Battle Royale. 
The premise involves strangers thrown into a huge artificial arena to play games while trying to remain alive.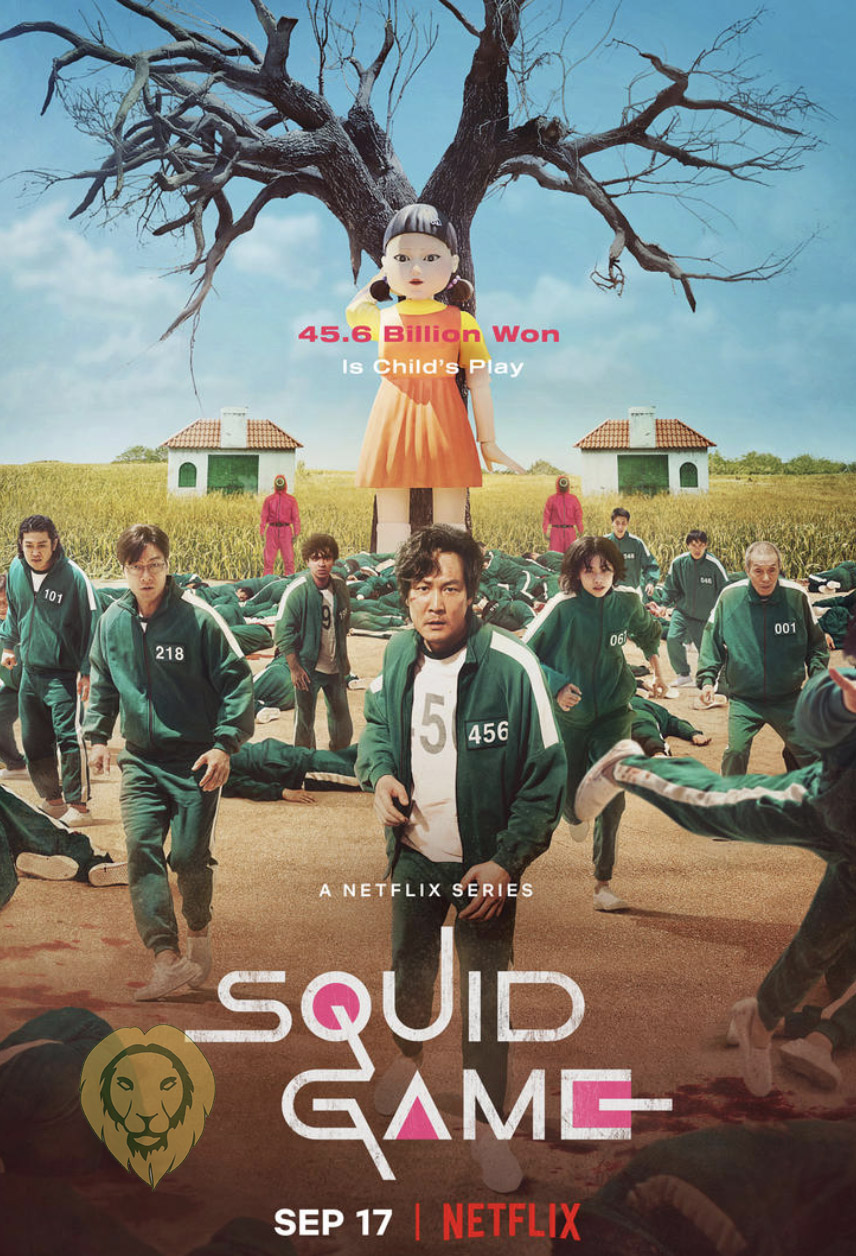 In the series, 456 participants—all drowned in financial debt—are invited to play a game. Each signed a form of consent and a contract that states three rules: 1) no player should stop playing, 2) if a player stops, he will be eliminated, and 3) the game can only be stopped by a majority vote. 
Each of the 456 players agrees to play the game, but here's the chance: no one knows what games they are exactly going to play.
At the center of the story is Seong Gi-hun (Lee Jung-jae), a recently-divorced father who is about to lose his child from her mother, who is now set to leave for the States. He has spent the last money on hand in gambling. 
On what could have been his luckiest day, he is haunted down by the mean he has loaned hundreds of million won from. One man in a gray suit (played by the extremely good-looking, Gong Yoo) offered him to play a game. 
The game has simple rules: you must be able to flip over your opponent's card by slamming your card against your opponent's. The prize at stake is 100,000 won (around PhP4,200). Gi-hun accepted the terms but when he can not pay, the man offers to slap him in the face.
After numerous attempts (and numerous slaps, of course), Gi-hun succeeded and he finally walked away with the prize. However, before Gi-hun walks away, the man hands him a card that indicated a contact number that suggests to contact if he wants to play a game with a much bigger prize at stake. 
Gi-hun, eventually makes the call, and he is picked up by a van. He lost consciousness and gets transported to an unknown place. When he woke up, he is greeted by hundreds more like him, who now wear a green tracksuit that indicates a number, which corresponds to the wearer's player number.
The real horror in Squid Game is not revealed until all 456 players are invited to play the first game, titled, Green Light, Red Light. 
Everything from here now felt compellingly plotted. This may sound absurd for a material that borrows concepts from popular tropes, but you have to believe me that how these tropes are laid out is just mind-blowingly unreal. The whole of the show seems to find strength in this cleverness, which it continuously showcased until the very last episode.
Like in many Korean dramas, Squid Game is not devoid of tear-welling moments. There is a persistent poignancy here amid the gore and blood-stricken chaos. 
It's a charm that adds an extra layer of addictiveness to the plot. Unspoiled viewers may feel that big reveal, in the end, is a bit predictable but one can deny how cleverly executed the sequences are that lead to such a moment.
Spectacular sets make the conundrum more absorbing and the terrific scoring makes the bloody set-pieces soar, that spectators won't have any other choice but to hold their breaths. Performances are also top-notch, and moments of heartbreak, betrayal, despair, and regrets, are well carried out compellingly by all the actors. Going into the midyear of 2021, I thought Vincenzo would remain on the top of my list as the no.1 Korean drama on Netflix, but now with Squid Game, I'm close to relegating the Song Joongki-starrer to no.2. That's just how good this drama is.
The complete first season of Squid Game now streams on Netflix. Watch the official trailer below: