A woman's frustration for always falling in love with discreet gay men takes center stage in this cutesy romcom.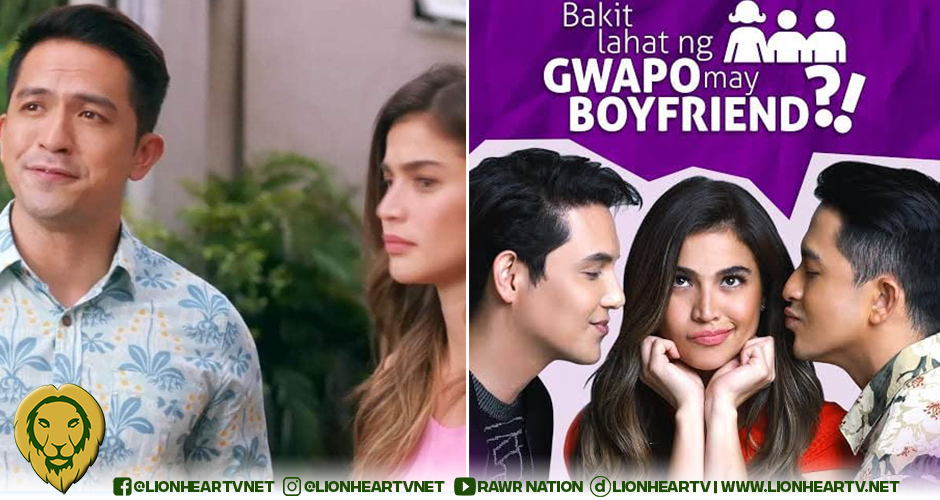 The film is charming and has delivered tons of laughter and kilig. While very few would say the plot of the film is unique, as many previous films have carried a similar plot, the film is undoubtedly a generally okay film, and has soaring moments, too, courtesy of Anne Curtis's endearing comic appeal.
Bakit Lahat Ng Gwapo May Boyfriend? follows Kylie (Curtis), a wedding planner whose ex-boyfriends are all discreet gay men. She decided she won't be a 'cover girl' again for men, who [just] make her their girlfriend so they could keep their 'straight man' pretenses. 
One day, Benj (Ballesteros), her gay best friend, who is also her ex-boyfriend enlisted her help to stop Diego (Trillo), childhood crush, from marrying the beautiful and classy Fiona (Yam Concepcion). As a woman, who had five gay boyfriends, Kylie got entrusted by her friend to prove that Diego is gay. 
Thus, the wedding won't proceed.
Kylie has developed a fear for new relationships that convinced her that the next guy to ask her to become his girlfriend is [just] like her exes—all gay. 
Her theory gets tested when she finally meets Diego and finds out that like her best friend, Benj–she's attracted to him, too. Her pursuit of proving her theory gets threatened and derailed when she begins falling in love with Diego.
Although Bakit Lahat Ng Gwapo May Boyfriend runs on a formulaic plot, it oozes with the charm that makes watching pleasurable. It owes such charm to the mesmerizing performances of the cast, especially that of Curtis, who never had a hard time pulling off impressive comic skills in this chuckle-worthy romcom.
Missing the cutesy, charming moments of the film? Browse through the photo gallery to see official stills from Bakit Lahat Ng Gwapo, May Boyfriend?