On May 27, seasoned actor and singer Ariel Rivera revealed the secret to maintaining his 25-year marriage with Gelli de Belen at the media conference for his upcoming series, The Fake Life.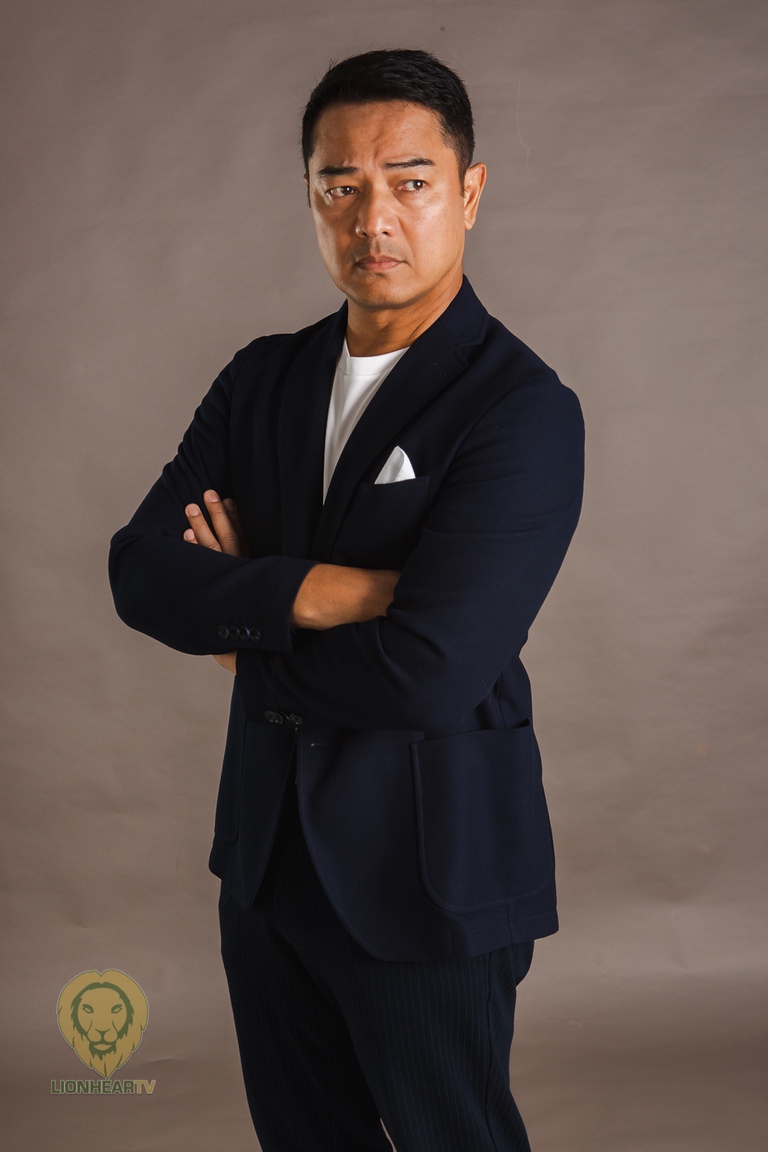 Rivera said that the key to his long-lasting marriage with de Belen is listening and respecting each other.
"I listen to my wife–that's it. We try to respect and understand each other's views. There are a lot of other factors, but 'yun ang root, the respect we have for each other."
He also shared details about his kids, that would be graduating soon, and how he and de Belen remain in touch with them despite being abroad.
"One is graduating on June 13 from college, so my wife surprised him. Umalis siya last week ako naman papunta doon June 12.
"The one graduating is taking Kinesiology–he wants to be a sports doctor. Yung isa has something to do with mathematics.
"We are so fortunate though this generation now. We can communicate with them every day. Now videos na but at the same time iba pa rin yung nandito sila to embrace them, kiss them. We make it a point to go to Canada."
As for the series, Rivera shared details about the character he portrays and how he fits in the plot of The Fake Life.
"I play Onats Villamor–I'm a loving husband to my wife, Beauty Gonzalez, who plays Cindy, and a devoted father to our daughter Jaycee played by Shanelle Agustin, and our son Carlos Dala as Jonjon.
"We have a peaceful family life, but I didn't know that my wife has a dark secret from her past which will mess up our lives.
"We thought we have a good life but it turns out to be a fake life. I just want to say that I love being back in GMA. I have many friends here and I really enjoy working here."
As for the taping experience, Rivera cited the pros and cons of working in a bubble. 
"We all bonded well during our lock-in taping. Everyone really cooperated. Maayos ang samahan ng lahat and they all contributed their best to make the show really worth watching for all the viewers.
"Sacrifice ito kasi our lock in taping was five weeks. Sabi ko, next time, ayoko na ng ganun katagal. Hanggang three weeks lang ako as I really miss my family."
The Fake Life stars Beauty Gonzalez, Ariel Rivera, Sid Lucero, Tetchie Agbayani, Jenny Miller, Rina Reyes, Faye Lorenzo, Saviour Ramos, Will Ashley, Kristoffer Martin, Bea Binene, and Jake Vargas.
The Kapuso series premieres on GMA Afternoon Prime on June 6, 2022.
Comments