Celebrities and personalities reacted violently to the news that the Philippine National Police (PNP) won't detain the hit-and-run suspect, Jose Antonio Sanvicente, on Thursday, June 16.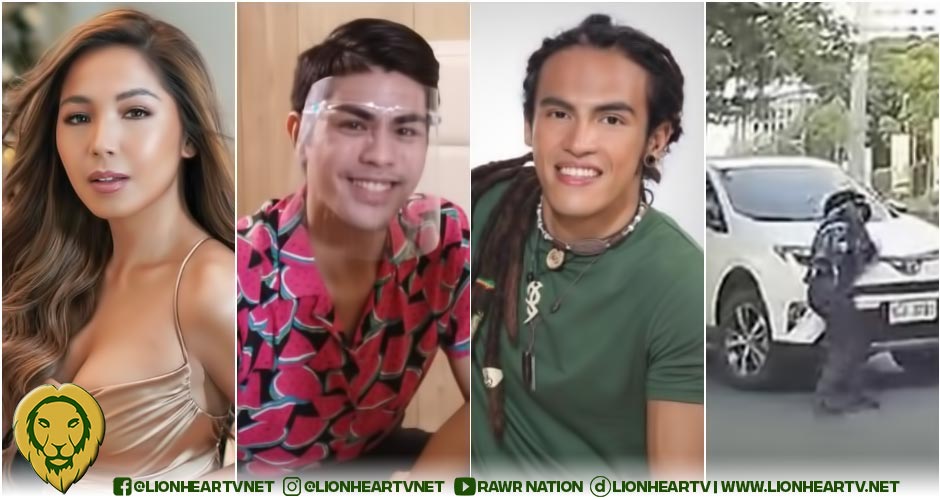 In a press conference, Col. Jean Fajardo said the perpetrator is "not considered a wanted felon" since there was no "warrant of arrest" under his name.
Previously, Sanvicente evaded from police detention for a period of 10 days before "voluntarily" surrendering to the authorities after he put security guard Christian Joseph Floralde in the hospital.
Letting the suspect run free after putting a security guard in the hospital had Kapamilya actress Dawn Chang tweeting, "Says so much about our very poor justice system. Hay Pilipinas."
Says so much about our very poor justice system. Hay Pilipinas. https://t.co/fyjZqh70ZV

— Dawn Chang (@thedawnchang) June 16, 2022
Painter Teta Limcangco even blamed PNP for letting Sanvicente run free.
If they did their job, and made a quick action it will not lapse. https://t.co/9O3e0TpYXp

— Teta Limcangco (@teta_limcangco) June 16, 2022
TV personality Justin Dizon was also enraged by the news over the apparent authorities' incompetence.
He said the authorities could have apprehended Sanvicente without a warrant through the "virtue of hot pursuit."
The culprit managed to commit a crime right before the public's eyes, making it possible for a warrantless arrest. However, the period for such [already] lapsed and will no longer apply to the suspect.
Nakakagalit na hindi ito nakakulong hanggang ngayon. May press conference pa siya.

To begin with, pwede siyang hulihin without a warrant in virtue of a hot pursuit. Ginawa nya ang krimen right before the eyes of the public tapos tinakasan niya.

May koneksyon ito kaya matapang. https://t.co/XeXMiaMKkn

— Justin Dizon (@iamjustindizon) June 15, 2022
Musician Jim Paredes even compared how "selective" the country's justice system is. He shared a photo showing the Piston 6 jeepney drivers and an 80-year-old man caught, almost instantly, while the rich have the privilege to hold a press conference.
https://twitter.com/Jimparedes/status/1537622838785757184
Ramon Bautista even mocked Sanvicente's mother as he tweeted, "Dapat nga madam kayo pa kumaladkad [diyan] sa anak [niyo] papuntang presinto [eh]."
Dapat nga madam kayo pa kumaladkad dyan sa anak nyo papuntang presinto e

— Ramon Bautista (@ramonbautista) June 15, 2022
Kiko Rustia believed that the suspect, with the help of his legal team, purposely have let the warrantless arrest expire.
Sinadyang pina lapse yung period bago pinasuko. Pinag aralan yung loophole at nakipag sabwatan kung kanino. Para iwas kulong.

Opinyon ko lang.

— kiko rustia (@kikorustia) June 16, 2022
He also tweeted, "Mapapa-mura ka na lang talaga e" as the suspect garnered media attention after committing a crime.
Mapapa mura ka na lang talaga e. https://t.co/3ct4utfHEc

— kiko rustia (@kikorustia) June 16, 2022
Meanwhile, Jonathan de Santos of the National Union of Journalists of the Philippines (NUJP) laughed at Lt. Gen. Vicente Danao Jr's claim that the suspect fled the scene because of the "belief" that the victim was armed.
Lol https://t.co/MODFpKEJCB pic.twitter.com/dprSSRQfBP

— Jonathan de Santos (@desamting) June 16, 2022
Journalist Barnaby Lo was also shocked to see Danao trying to "rationalize" the situation by trying to put the fault on the victim.
Not only did cops not pursue an arrest, now the police chief is trying to rationalize the hit-and-run perpetrator's action. What in the world…!?!'%! https://t.co/D6iM9zmaMn

— Barnaby Lo 吳宗鴻 (@barnabychuck) June 16, 2022
Sanvicente, during his press con, apologized to his victim. However, Floralde will still press charges against him.
In the meantime, the suspect, which was later on discovered to have three reckless driving incidents in 2010, 2015, and 2016, had his license revoked by the Land Transportation Office (LTO). The family of Sanvicente also promised to shoulder all the medical expenses of Floralde.
Comments