From the matchy golden outfits of a real-life couple Maja Salvador and Rambo Nuñez, to Nadine Lustre and James Reid's spark-filled reunion–the latest red carpet gathering of stars never ran out of glittering surprises.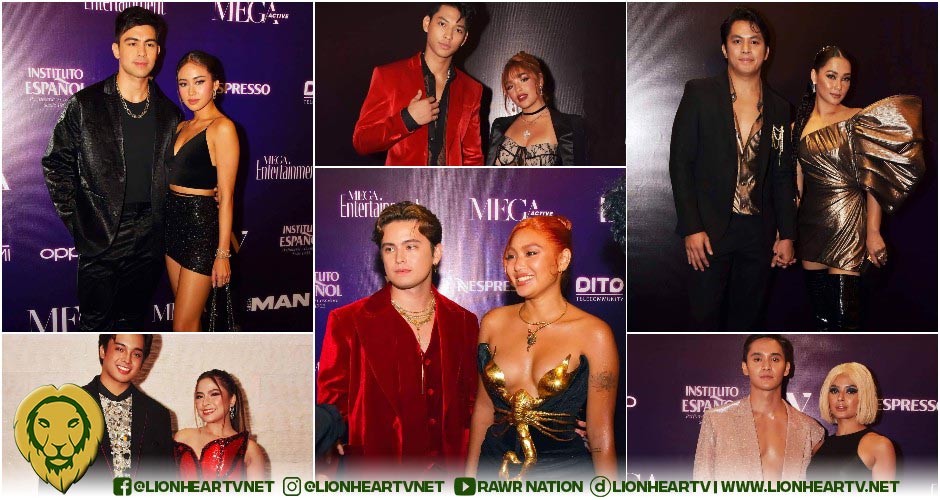 2022 is quickly shaping up to be a year of surprises and returns, both of which were majestically delivered yesterday, June 12, by the latest edition of the annual MEGA Ball. Carrying the theme 'Glam Rock: A Performance of Style' the year's gathering got inundated with the biggest stars from all corners of local showbiz. 
The theme allowed attendees to go beyond the usual plain it-girl and boy-next-door get-up, but the standouts are those who managed to carry their chosen fashion expression well.
Andrea Brillantes and Ricci Rivero.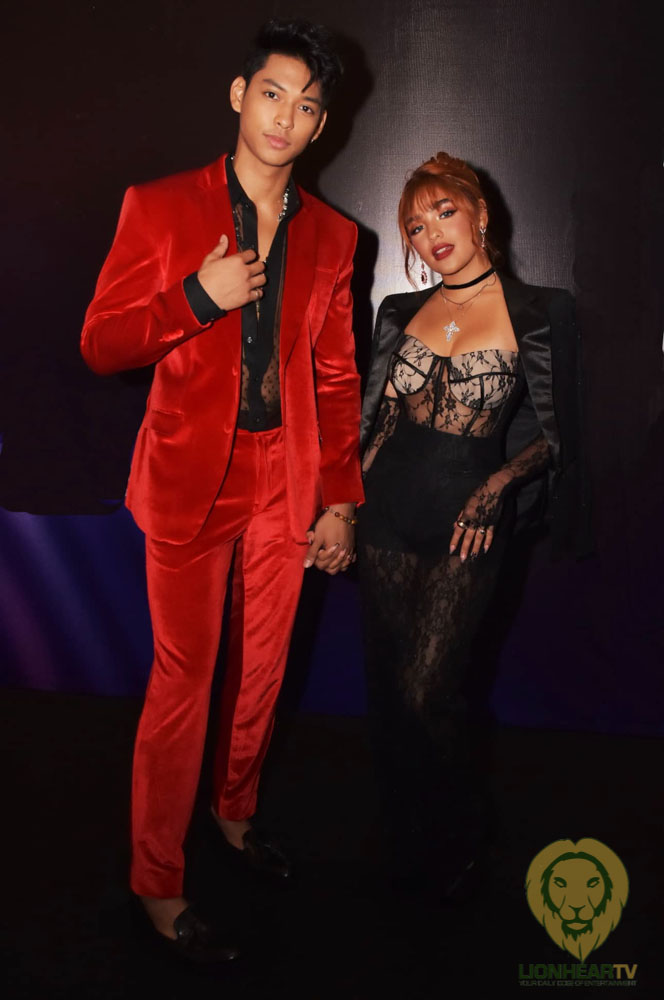 Rivero was a clear standout in fiery red, while Andrea was all glammed up like a rock chic when the real-life sweethearts managed to join the event last minute. 
The good-looking UP Fighting Maroon cager suited up like a true gentleman, and no one can deny it, even Andrea, who fashionably wore a charcoal black blazer around her semi-see-through outfit.
Derrick Monasterio and Livia Dumont.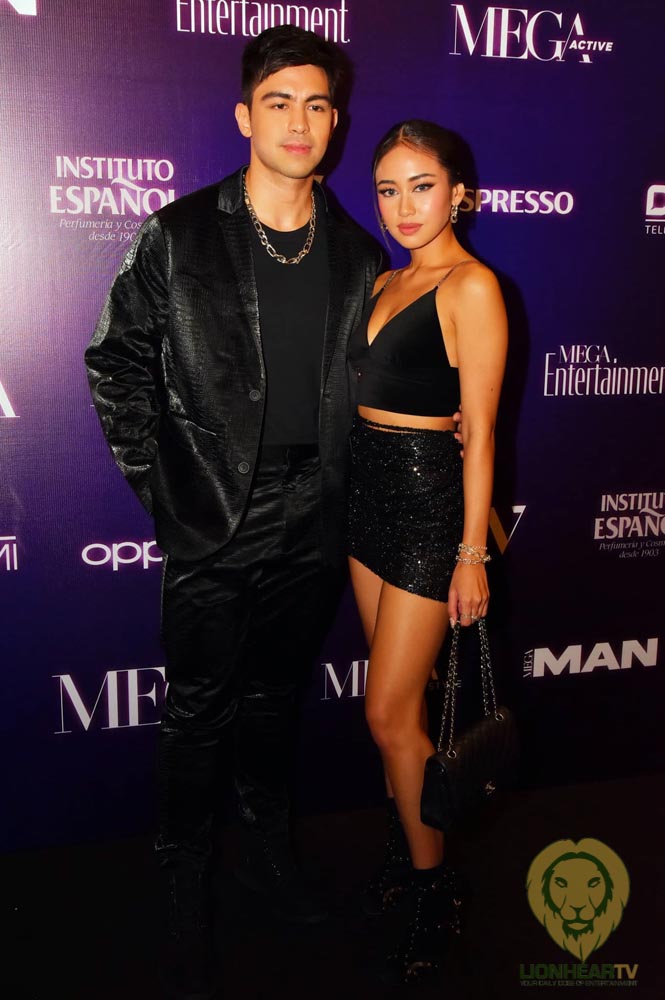 The all-black fashion sense of the couple, Livia Dumont and Derrick Monasterio was one not to miss during the glamorous ball. 
The two brought their A-game with their simple and usual yet captivating look.
Hayden Kho and Vicky Belo.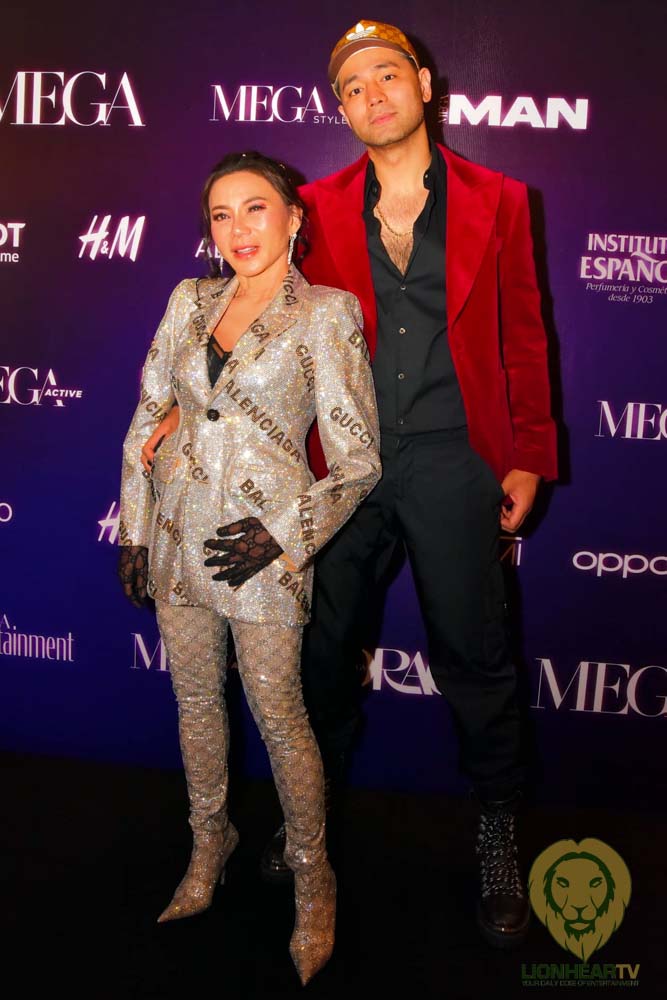 Celebrity doctors Kho and Belo rely not heavily on Gucci to look premium, but they did anyway. 
Belo's high-society silver-gray fashion got matched by her Hayden, with a velvet and black mashup.
KD Estrada and Alexa Ilacad.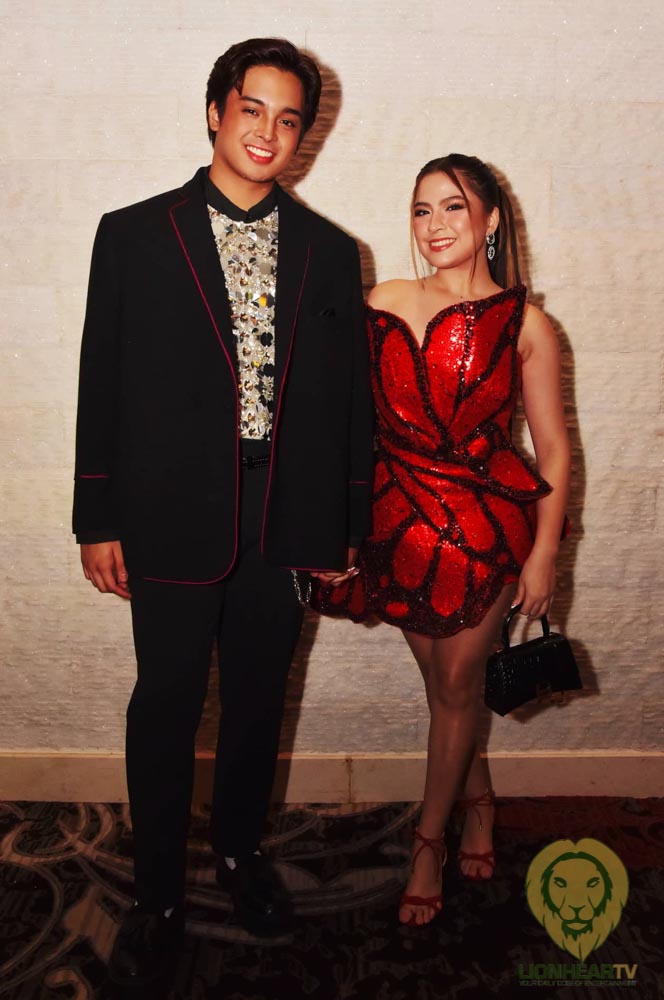 Their chemistry isn't the only thing blazing about KD and Alexa, aka KDLlex, a.k.a. the fastest-rising Kapamilya love team today. Alexa's flower and lava mix-up subtly complemented by KD's classic gentleman look.
Mavy Legaspi and Kyline Alcantara.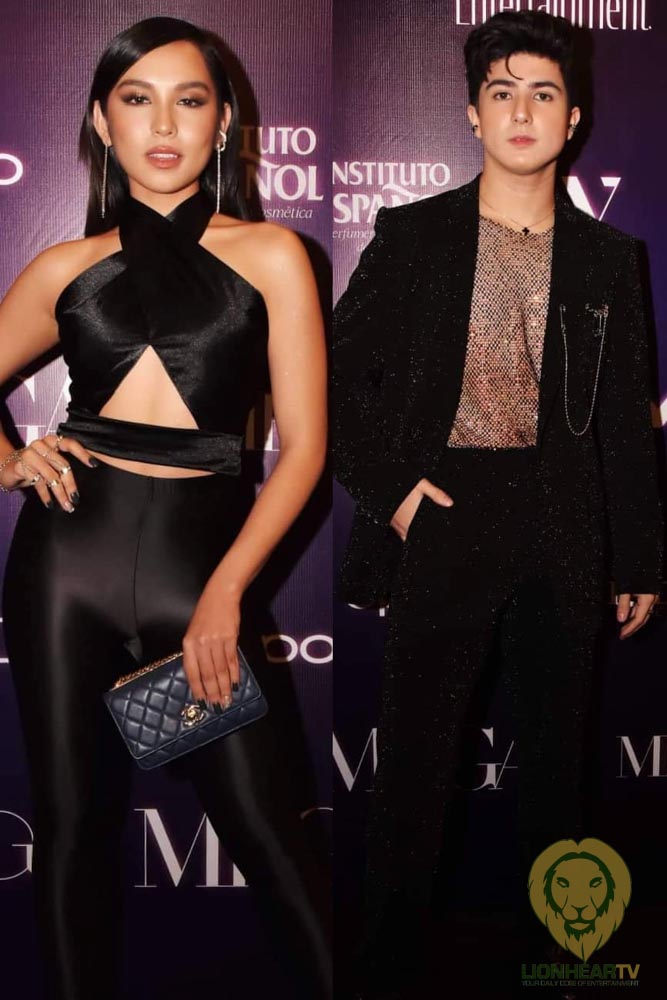 Mavy and Kyline made one of the most head-turning pairs last night, with their black coordinates and unmissable glam and poise. The young Kapuso couple truly understood the assignment, as they beautifully incorporated elegance and rock with their single-colored outfits.
Nadine Lustre and James Reid.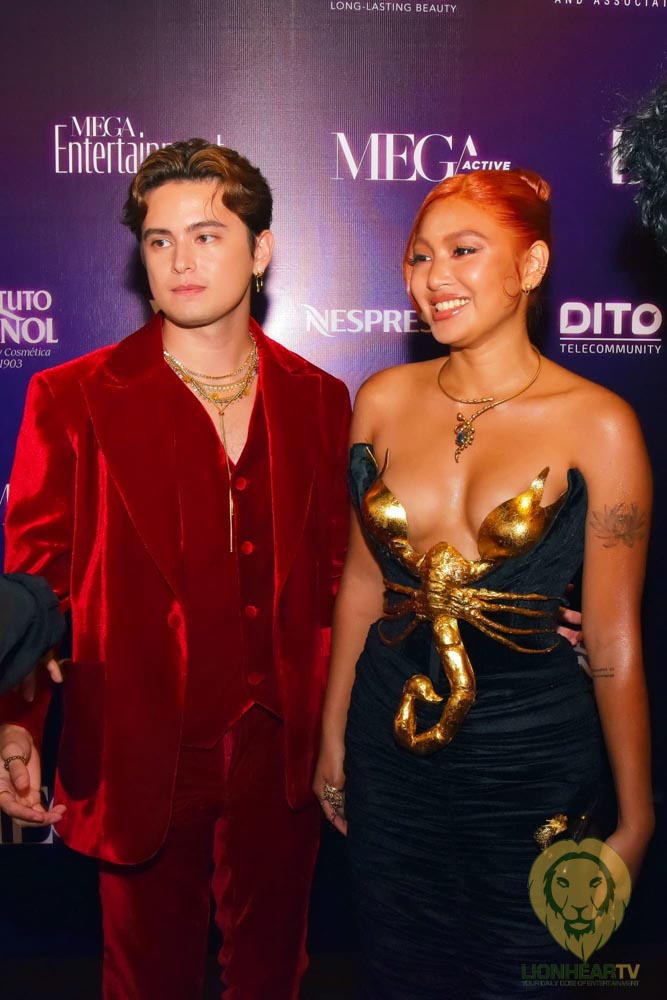 Lustre and Reid did not grace the event as a couple, but they made a gorgeous-looking one when they posed together on the red carpet. Reid's monotonous yet compelling scarlet fashion truly matched the gold-tinged black corset of her former onscreen partner.
Rambo Nuñez and Maja Salvador.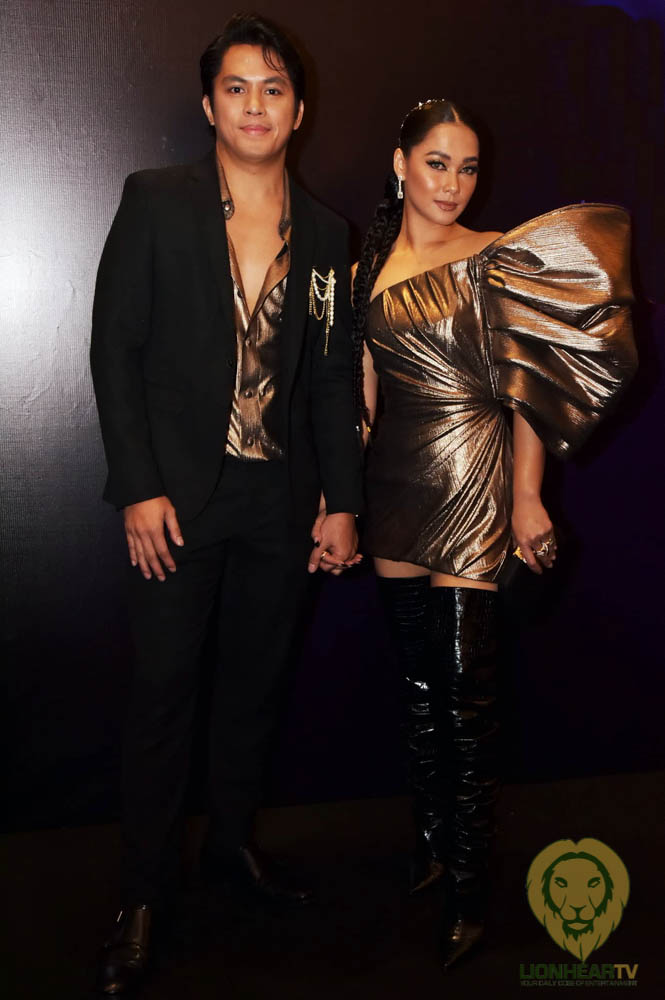 Gold is in for real-life love birds, Nuñez and Salvador, whose matching get-ups shimmered with gold. Salvador seemed to have moved on from her iconic Ivy Aguas persona yet, and she shined by channeling it on the red carpet once more.
Ruru Madrid and Bianca Umali.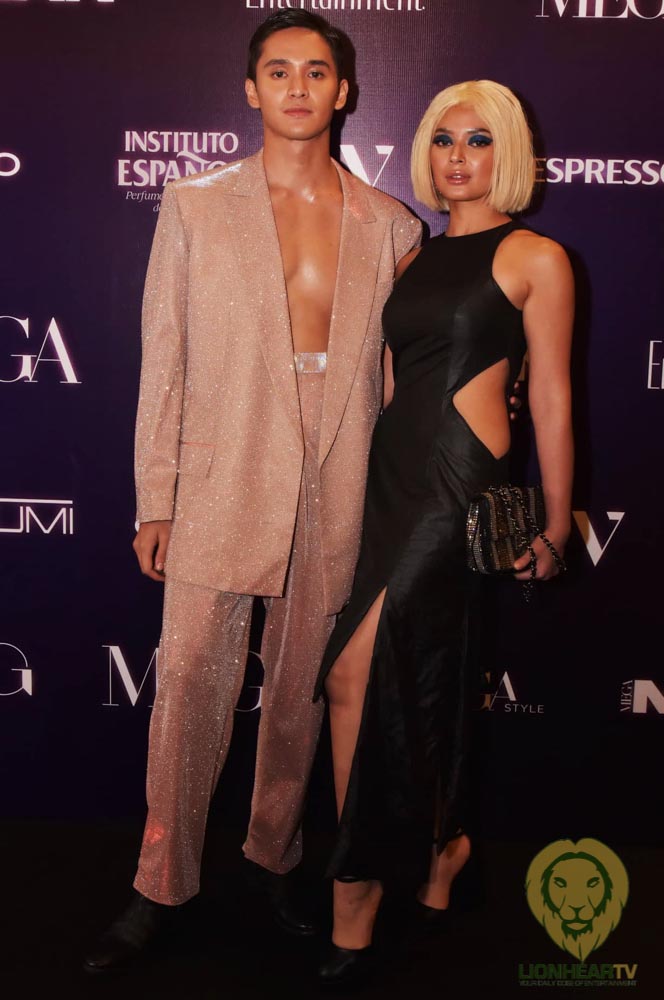 Real-life couple Ruru and Bianca channeled runway-ready looks, when they came to the event with their contrasting get-ups. Bianca's blonde hair and black gown perfectly match Ruru's glittery beige embroidery.
Browse through the gallery below to see shots from the 2022 MEGA Ball, below. 
Which of these fine pairs are your  faves? Know someone who isn't on the list? Don't be shy mentioning them and giving your thoughts about them, in the comment section:
Comments