The biggest, brightest, and most glamorous fashion events from around the world are coming to iWantTFC as the streaming platform partners with FashionTV, a popular international fashion and lifestyle channel.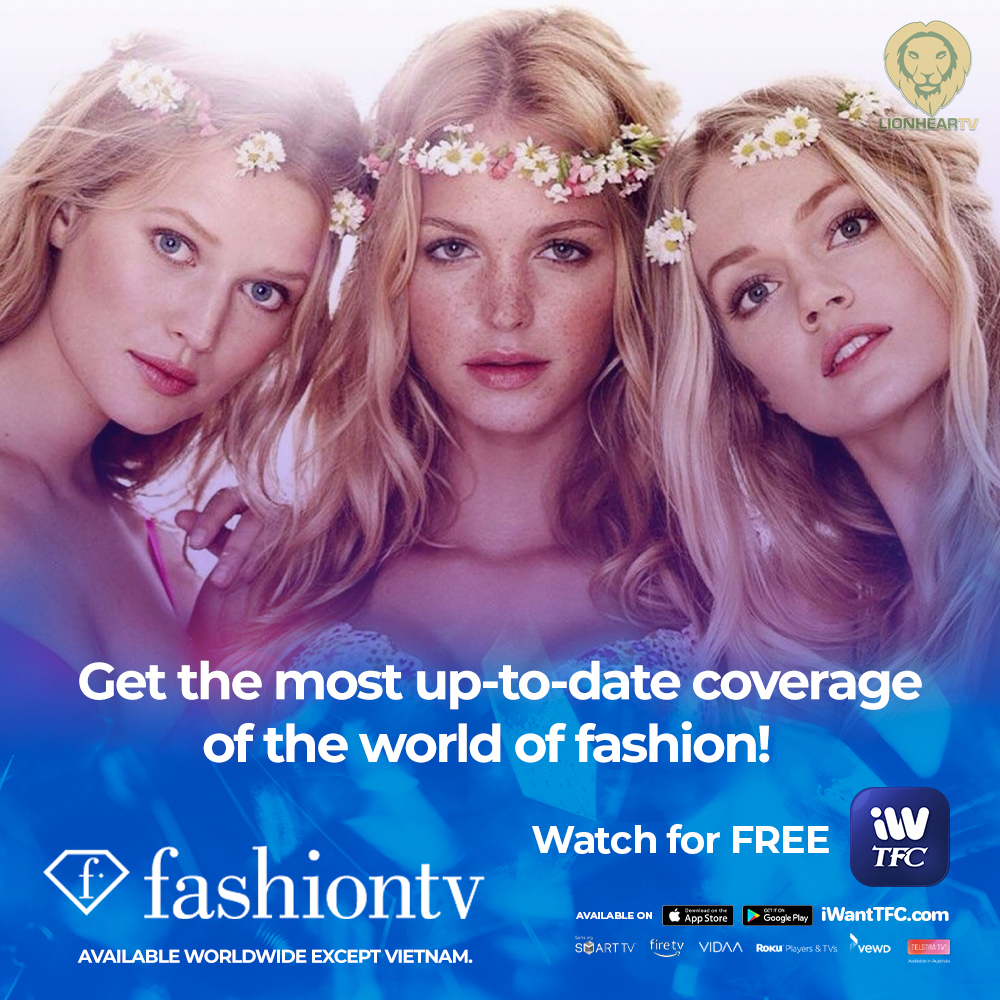 FashionTV is the first international fast channel to be made available on iWantTFC – with 10 million active users as of the second quarter of 2022. This partnership is just the beginning of many more partnerships to come as part of iWantTFC's commitment to offer more content that would cater to new audiences.
"This wonderful partnership will allow us to further expand iWantTFC's various offerings and reach even more audiences in different parts of the world. Our goal has always been to continue to provide meaningful and relevant stories which our viewers can enjoy and relate to," said ABS-CBN head of digital Jamie Lopez.
FashionTV head Michel Adam, meanwhile, says that this partnership allows them to put the spotlight on local fashion.
"With this very exciting partnership with iWantTFC and ABS-CBN in the Philippines and worldwide, we will also focus on regional trends and fashion with local content and events, which we will develop in the new future. FashionTV will participate, along with the talents and the community across multiple sectors, into supporting the local fashion industry and creativity both in the Philippines and internationally," Michel said.
Filipinos will be able to enjoy the most up-to-date coverage in the world of fashion as FashionTV brings exclusive and the latest updates from the highly-anticipated fashion weeks in the prestigious locations of London, Paris, Milan, and New York city.
Get front row seats and watch the Cannes Film Festival as Hollywood movie stars and celebrities dress to impress for the annual film festival. Witness the best-of-the-best models on the runway by watching "Paris Haute Couture," where a series of designer collections and one-of-a-kind expensive pieces take centerstage.
Viewers can also get a glance at fashion's biggest moments as FashionTV showcases designer events and major fashion shows where A-list models strut the runway, including the latest trends and boutique collections of lingerie and swimwear glamour, behind-the-scenes access to hair and make-up preparations, and exclusive snapshots from sought-after models, designers, and the hottest celebrities.
Fashion TV also offers shows that give an in-depth look at the life stories of supermodels such as Kendall Jenner, Alessandra Ambrosio, and Adriana Lima, insights of photographers behind popular magazines like Vogue, Allure, and Harper's Bazaar, and explore the luxury hotels and resorts of Hilton, Hyatt, and Four Seasons.
Step into the world of fashion by watching FashionTV for free worldwide (except Vietnam) on the iWantTFC app (iOs and Android) and website (iwanttfc.com).
Viewers can get easy access to iWantTFC's content library with its "watch now, no registration needed" feature. Watch iWantTFC on a larger screen with select devices, including VEWD, ROKU, and Amazon Fire streaming devices, Android TV, select Samsung Smart TV models, Telstra TV (in Australia), and VIDAA in select countries. Visit https://bit.ly/iWantTFC_TVDevices for a complete list of compatible devices, sign-in instructions, and account activation.
For updates, like www.facebook.com/iWantTFC and follow @iwanttfc on Twitter and Instagram, and subscribe to www.youtube.com/iWantTFC. For inquiries and concerns about the service, users can also send a message on iWantTFC's Facebook page or e-mail [email protected].
Comments