On July 20, Danish singer-songwriter Maximillian unveiled his new song coming out in August at the media conference for his two-day show in Manila.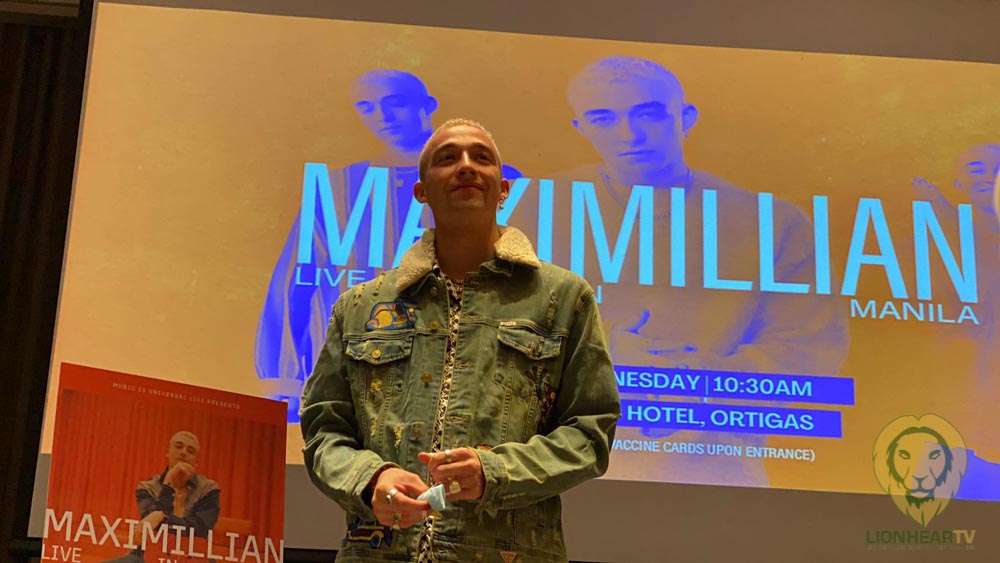 Maximillian confessed has been anticipating his performance in Manila for so long. 
"I've been wanting to go on this trip for so long–how like being here, I was like going back home. I'm going to have new experiences. And that will resonate with my music as well."
He then unveiled his upcoming song on August 12, 2022, which would carry the vibe of the early days of the punk-rock band Paramore. 
"And I got a new single coming on the 12th of August-so in about two or three weeks. And remember what I said about Paramore–it's a little different. I hope you like it."
In an interview, Maximillian revealed the title of the song 'I'm Not Me' while citing the inspiration behind his new music. 
"This new song– it's different from the other stuff I've made. It's the first time I've done something that's that high [in] tempo. I've been really inspired by like early 2000s music– like Greenday and Paramore."
The Danish singer-songwriter became a darling favorite among Filipinos after he collaborated with Moira dela Torre with the soulful version of Beautiful Scars at the Live at BYE2020 event.
His other notable songs are On My Mind, Ripples, I Know Better, and Still Alive. He released his album, Too Young, in October last year.
Maximilian performs at the Eastwood Mall this Friday, July 22, and at the Venice Grand Canal Mall on Saturday, July 23.
Comments