"Beach Bros," the newest original series on iWantTFC starring Kyle Echarri, Raven Rigor, Sean Tristan, Lance Carr, and Brent Manalo, is not your typical youth-oriented story wherein teenagers quarrel about the smallest and not-so-relevant issues.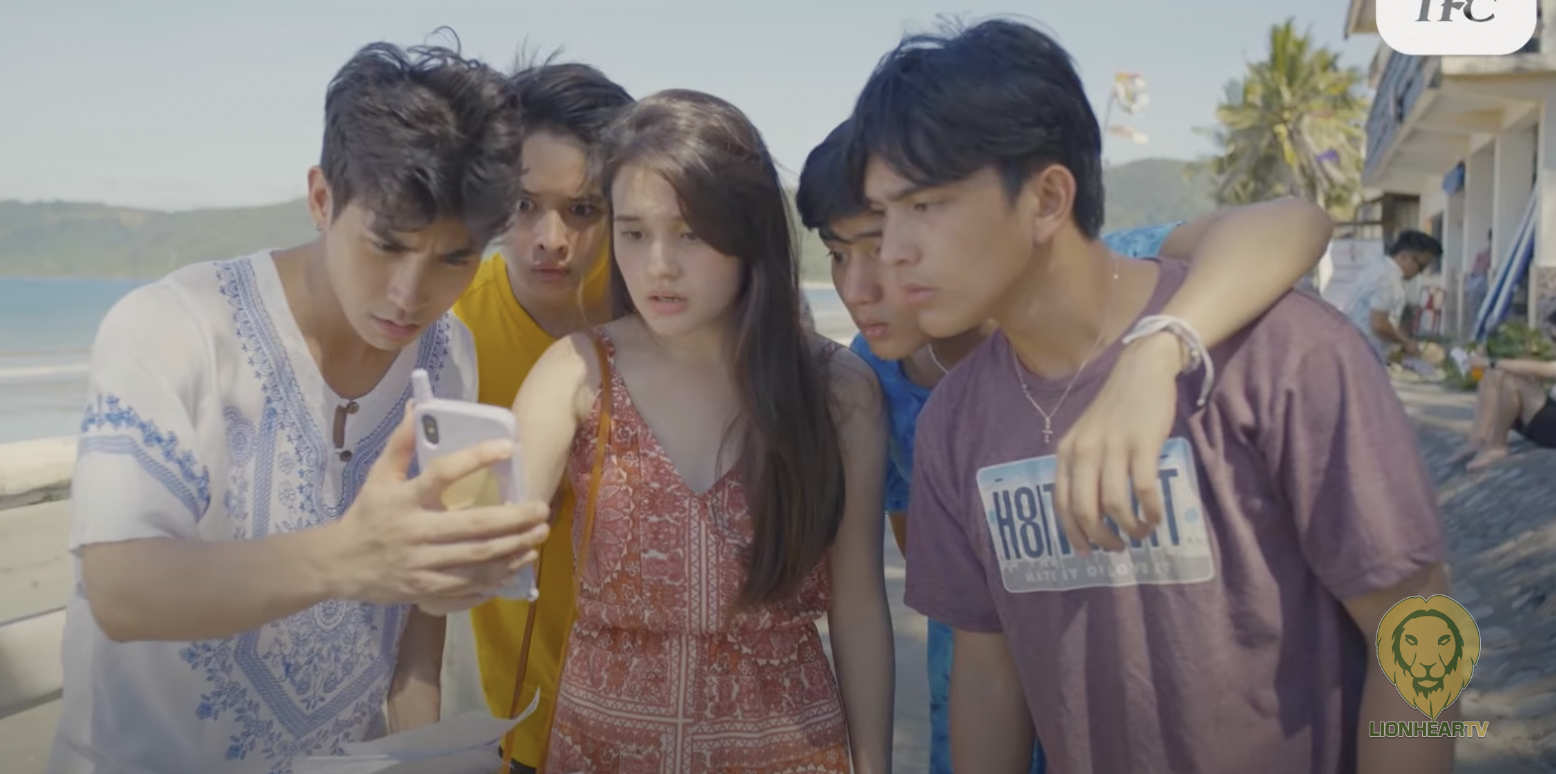 The series actually delves deep into life lessons on young love, true friendship, and real teenage drama in a charming, light-hearted manner that captures the hearts and minds of viewers.
Here are some life lessons from all six episodes of the series, which are available for free on iWantTFC (WARNING: Spoilers ahead!):
1. Always stand by your friends
The main theme of the series is all about the friendship and brotherhood of teen hotties Dave, Pete, Jeremy, Billy, and Jason (Kyle, Raven, Sean, Lance, and Brent) – also known as the "Baler Boys." Their group never failed to look out for one another, despite the several misunderstandings they encountered. For instance, when Dave and Billy got into a heated argument over Nicole's (Chie Filomeno) scheming ways, they quickly patched things up and even agreed to help Nicole solve her problems.
Despite their countless crazy decisions in life, the Baler boys always thought about the well-being of one another. Their meaningful advice and so-called "brotherly love" approach goes to show that their bond is unbreakable and they can definitely rely on each other no matter what.
2. Be true to yourself despite the consequences
One of the unexpected yet beautiful highlights of the series was Pete's coming out story. Pete, who is the son of a pastor, was very reluctant to tell his friends that he likes boys (not girls), and more so, that he was in love with his best friend Jeremy. However, a stranger's advice helped calm his deepest fears – "Kailangan mo lang magpakatotoo sa sarili mo, sa kung ano ka o sa kung ano ang gusto mo. Ang mahalaga, tanggapin mo sa sarili mo kung ano ka dahil doon magsisimula ang lahat."
3. Don't rush into a relationship if you're not ready
Nicole did not expect to truly fall in love with Dave while she was using him to retrieve the P5 million of her syndicate. In fact, Nicole and Dave felt secure in each other's company and formed a deep bond, even after Dave found out that she is the ex-girlfriend of his older brother. Although they made hasty decisions out of love, a true glow-up on their part was when they both confessed their love but decided to not be in a relationship first since they needed to mature on their own.
4. Be willing to take risks
Another interesting storyline in the series was Jason and Erika's friends-turned-lovers relationship. Jason, who is a known playboy, has always had romantic feelings for Erika (Kira Balinger), but it took him some time to admit this to her since he knew that she liked Dave.
For Erika's part, she never realized that Jason is her type, even though they are so alike, because she always only had her eyes on Dave. If there's one lesson that their characters taught us, it's that we should not let our personal doubts hinder us from opening up to those who really make us happy.
5. Enjoy your life to the fullest
The Baler boys always lived by their "You Only Live Once" (YOLO) mentality. Through their many problems, heartaches, and personal issues, they always made it a point to celebrate life and look at the positive side of things. A great chunk of the group's mindset is thanks to Billy, who constantly maintains an easy-going attitude. Billy always reminds the group to not take life too seriously and also tells his girlfriend, Yasmin (Angelica Lao), that there should be a good balance when it comes to enjoying life and dealing with responsibilities.
Watch all episodes of "Beach Bros" for free on the iWantTFC app (iOs and Android) and website (iwanttfc.com).
Viewers can get easy access to iWantTFC's content library with its "watch now, no registration needed" feature. Watch iWantTFC on a larger screen with select devices, including VEWD, ROKU, and Amazon Fire streaming devices, Android TV, select Samsung Smart TV models, Telstra TV (in Australia), and VIDAA in select countries. Visit https://bit.ly/iWantTFC_TVDevices for a complete list of compatible devices, sign-in instructions, and account activation.
For updates, like www.facebook.com/iWantTFC and follow @iwanttfc on Twitter and Instagram, and subscribe to www.youtube.com/iWantTFC. For inquiries and concerns about the service, users can also send a message on iWantTFC's Facebook page or e-mail [email protected].
Comments