The Securities and Exchange Commission said that the investment deal between ABS-CBN Corporation and MediaQuest which operates TV5 is a 'non-merger' agreement.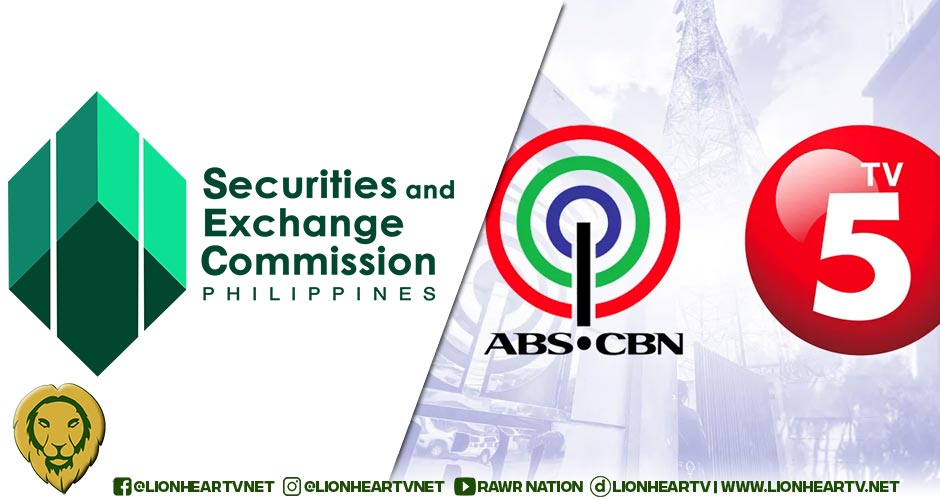 According to SEC general counsel Romuald Padilla, the joint venture agreement between the Kapamilya and Kapatid Network doesn't qualify as a merger based on the Revised Corporation Code.
"In relation to the agreement, while the SEC is of the view that there is no merger between TV5 and ABS-CBN under the provisions of the Revised Corporation Code."
However, Padilla also added that Congress may look into the controlling interest in the agreement which could have effects on the current franchise law that TV5 has.
"The Commission suggests, however, that the matter in controlling interests be looked into by the Congress, and in this regard, the Commission will defer to the Congress what constitutes controlling interest in determining whether there is a need for its prior approval as mandated in its franchise law."
The House Committee on Legislative Franchises and the Committee on Trade and Industry are currently holding a joint committee hearing on the proposed joint venture agreement.
Meanwhile, about the inquiry by Congress, ABS-CBN and TV5 both decided to pause for the meantime their closing preparations for the agreement.
In a joint statement on Wednesday, August 24, the two networks said the pause will give them space to respond to the issues.
"To address the issues which have been raised by certain legislators and the National Telecommunications Commission on the proposed investment by ABS-CBN for a minority interest in TV5, ABS-CBN and TV5 have agreed to a pause in their closing preparations.
"This pause will give the space for both media organizations to respond to the issues and accommodate any relevant changes to the terms."
On August 11, 2022, ABS-CBN and TV5 signed the landmark joint venture deal which will allow ABS-CBN to have more airtime for more Kapamilya content[s] in the Kapatid network.
The deal, however, was quickly questioned by known ABS-CBN detractors Sagip Partylist Rep. Rodante Marcoleta, Jay Sonza, and Atty. Larry Gadon said that the deal violates TV5's broadcast franchise.