The Network's main entertainment channel on YouTube added another million subscribers just two months after becoming the first in Southeast Asia to breach 40 million subscribers.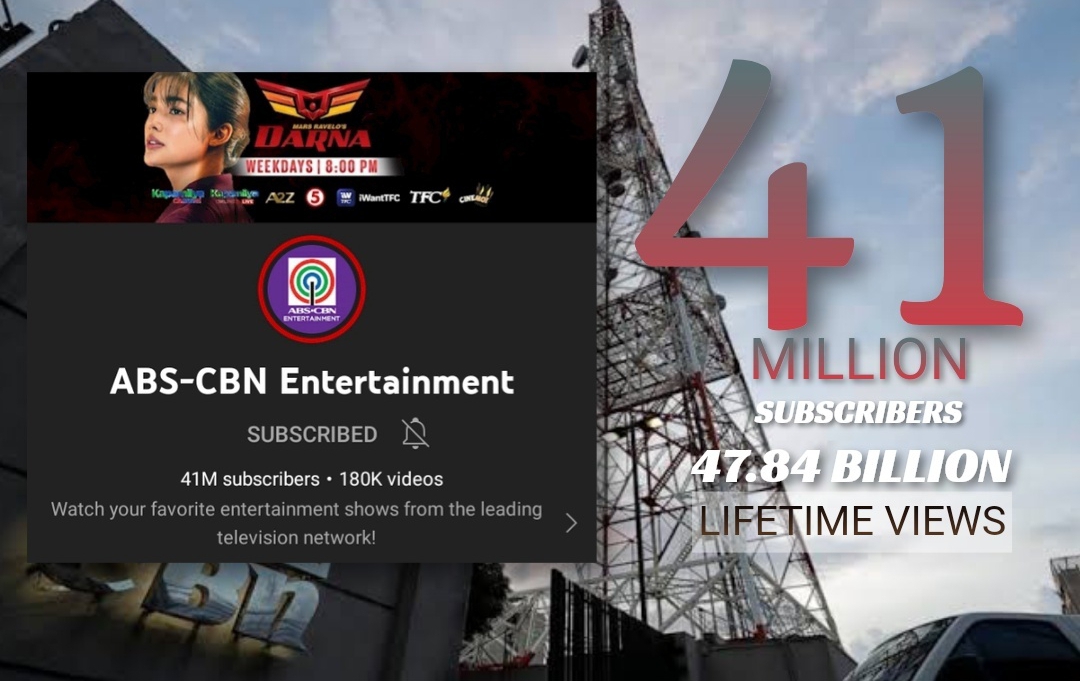 ABS-CBN Entertainment just hit 41 million subscribers on YouTube, making the channel the most subscribed in the Philippines and Southeast Asia. The Network is well ahead of its rival, GMA Network's eponymously named YouTube channel, which currently has nearly 28 million subscribers on the platform. ABS-CBN Entertainment first hit the 40-million mark in July of this year.
Total lifetime views of the channel also hit 47.8 billion in September, which is the highest for any YouTube channel by a Filipino user.
ABS-CBN's domination on the platform reflects the media entity's efforts to turn the digital realm into a major revenue-generation stream following the loss of the broadcast franchise, which previously served as its biggest source of revenue until its shutdown in 2020.
Other than ABS-CBN Entertainment, fellow Kapamilya channels proved ABS-CBN's domination on the platform. ABS-CBN News is currently the eighth-most subscribed channel in the Philippines, earning 14.2 million subscribers and 9.5 billion in total lifetime views.
ABS-CBN Star Music is in the 15th rank with 7.89 million subscribers and has 3.4 billion total lifetime views. Star Cinema has 6.3 million subscribers and 1.58 billion lifetime views.
Other channels associated with the Lopez-owned media company in the Top 100 are Pinoy Big Brother has 4.98 million subscribers and 2.8 billion total lifetime views. iWantTFC has 3.37 million subscribers and 410 million lifetime views, Pilipinas Got Talent has 2.38 million followers and 1.17 billion lifetime views, and The Squad Plus has 3.29 million followers and 344 million lifetime views.