The film expands the narrative of the award-winning short film of the same title, which gave Janice de Belen a Best Actress trophy at the 2021 International Film Festival Manhattan.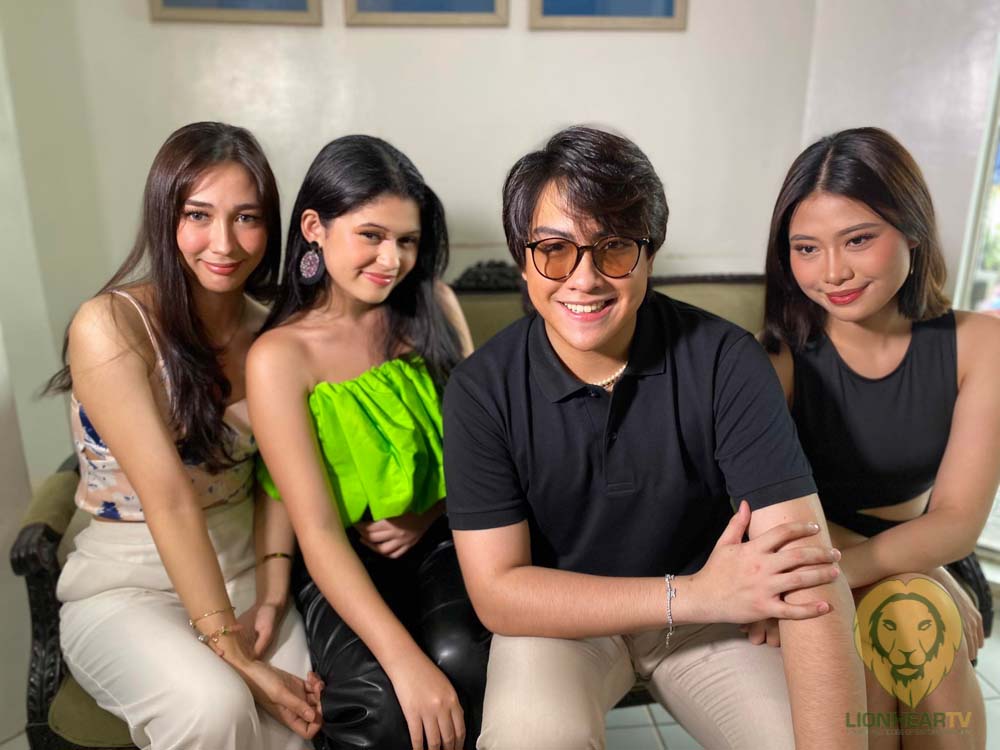 The young lead stars of the upcoming advocacy film, Sugat Sa Dugo, had the chance of speaking to some members of the press, during a mini press conference held on September 16. They delightfully shared their journey to becoming new movie stars, and what their expectations are, as their careers blossom in the coming years.
Taking on their biggest roles yet in their still juvenile venture in the world of showbiz, the young stars have been going through a sort of transition, from their regular lives to their moments under the limelight. Of course, with Sugat Sa Dugo being an extremely serious film, and admittedly a non-commercial one, the film as a platform for taking off in their careers, is rather atypical.
Bambbi Fuentes, the producer of the film and the founder of the Dragon Talent Management, Group, which manages the young Sugat Sa Dugo stars, underscored the film's primary intent, which is to educate about HIV and AIDS. The film is about the life, love, survival, and death of a family struggling to find a place under the sun. It has its lens focused on a mother who is on the brink of losing his son to HIV/AIDS.
Like the rest of the young cast, Khai Flores and Mira Aquino, have not been in the business for too long. Flores entered the industry via the Kapamilya series, Kadenang Ginto, in 2019.
"Ako po, three years na po ako sa industry. First ko po is Kadenang Ginto. Best friend po ako 'dun ni Kyle Echarri.'Yung first movie ko po ay friend ako ni Joshua Garcia. Second movie ko po ay Huling Hibla, and third movie ko po itong Sugat Sa Dugo.
"(I've been in the business for three years. My first project was Kadenang Ginto; I played Kyle Echarri's best friend there. I played as Joshua Garcias's friend in my first film. My second's Huling Hibla, third is Sugat Sa Dugo)", he recalled. 
He said he was an honor student at school when he was tapped to play a role in Kadenang Ginto.
Similarly, the three young female stars of the film, Mira Aquino, Shira Tweg, and Christa Jocson, transitioned from being students to new movie stars.
"Nagpeperform na po talaga ako, more on sa singing ako (I am used to performing even before this; I am more of a singer)", shared Aquino who admitted to be her family's bred winner.
"Pangarap ko po talagang maging artista (It really has been my dream to join showbiz)", confessed Shira Tweg, who said she was able to join the film because of her mother, Tin Areola, who is also one of the producers of the film. 
She said she has been fond of performing in front of people, ever since she was just three years old.
"Ang gusto ko po talaga ay acting po pero hindi ko naisip namakakapagperform din po ako, like sing and dance. Nasiyahan po ako doon at gusto ko na siyang I-pursue.
"(I really like acting but it never dawned on me until now, that I would do sing and dance. It made me happy and convince me to pursue a career in those fields)", shared Jocson, who is just a new Tourism graduate. She said it was her mom who saw Bambbi Fuentes's ad on Facebook, and told her to go to Fuentes's office, only to find out the contract was already drafted and that she was already part of Dragon Talent Management Group.
A proud composer, Aquino aspires to record her songs, someday. She wrote one of the movie's theme songs.
'Tingin ko na it's an edge for an artist, na alam mo kung paano gawin ang craft mo, at kung paano mo ipi-present 'yon sa tao. I can sing, I can dance, I can act, and also, I know how to produce music.
While they may be newbies, these stars already know a thing or two about how to behave in public. Flores, the lead male star of the film, shared how he constantly pulls off a conscious effort to look and act like a celebrity when going out.
"Tumitingin na rin kami sa mga kilos namin. Pinag-aaralan na rin namin mga kilos namin. Kasi kung 'yung kilos namin na parang ordinary, ang sasabihin ng iba…'ay ganyan, ganyan.
"(We now take note of our behaviors in public. We can not afford to let people see us acting ordinary because they might say things we may find unflattering)", Flores noted.
But among these young stars, Flores and Aquino certainly have the biggest adjustments to do, because of their daring scene in the film. Both admitted that it was harder to do the scene because they'd known each other and that they'd been friends, even before Sugat Sa Dugo.
"For me, mas mahirap kasi kilala ko siya (It was definitely harder to do because I already know her)", admitted Flores, when asked about his intimate scene with Aquino. That said, both admitted that their connection is also what helped them to be at ease with each other, as the filming went on.
The young stars take pride in being involved in Fuentes's advocacy film. They all agreed that Filipino moviegoers need to see it, because of the life lessons it will surely impart. The film hits Philippine cinemas on September 28.