Cavite 4th District Rep. Elpidio Barzaga Jr. said on Tuesday, October 17, that he is seeking to reopen the investigation that resulted in the media giant ABS-CBN's closure, he said that the Congress should check if the Network is no longer circumventing the law.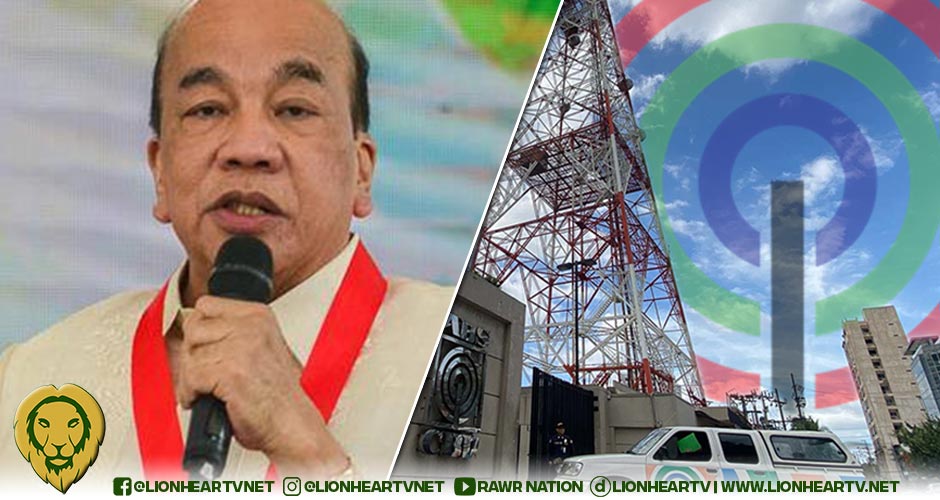 Barzaga, the vice chairperson of the House of Representatives committee on legislative franchises. He reopened the previous allegations about the illegality of ownership, labor and tax laws, and other violations.
"We have to find out if ABS-CBN has been following the law or continuing to violate or circumvent it," he said.
Barzaga said that reopening the investigations may benefit ABS-CBN's appeal for a franchise registration if proved to be deserving. He added that although he is yet to find any violations from the Network's recent moves, Congress needs to know about other possible causes for violations.
In a written statement, Bayan Muna Partylist chairman Neri Colmenares opposed the plan to reopen investigations against the Network.
"Instead of harassing ABS-CBN I think that Congress should look into the franchise of SMNI that has numerous complaints against it for violating Kapisanan ng mga Brodkaster sa Pilipinas (KBP) code of ethics and rules, violating its franchise, as well as red-tagging, and spreading fake news…" stressed Colmenares.
He added that he wants to see Congress' eagerness to investigate the Networks allied with former president Rodrigo Duterte.
Netizens shared Colmenares' frustration with the Congress' ongoing persecution of the Network. Some netizens even speculate that the issue was only used to divert attention from other pressing issues.
Why are we persecuting ABSCBN etc ? In this time of crisis , we need more media stations to spread the right information. I am sad that our legislators are behaving this way rather than help our people. Hope we can help rather than hurt our constituents. They had enough. https://t.co/WGoqL39HeP

— Tony Leachon MD (@DrTonyLeachon) October 18, 2022
Parang the issues would be relevant if ABS-CBN was applying for another franchise, otherwise, they're the responsibility of agencies like the BIR, DOLE, etc https://t.co/QAWLeoJ6E1

— Jonathan de Santos (@desamting) October 18, 2022
Truth be told!

— herculasa (@herculasa) October 19, 2022
Exactly. Also the topic abt banning Kr dramas and artists lately. Mapa-initiator, mapa-defender – they both seemed to move on from DOJ Remulla's son's drug scandal to this a bit too quick for me. https://t.co/QevCQyqcSM

— ocarl (@ocarl18) October 19, 2022
ABS-CBN seized operations on June 30, 2020, despite their compliance with government regulations.
Representatives from the Bureau of Internal Revenue (BIR) and Security Exchange Commission (SEC) said that the Network complied with their regulations at the Senate hearing on February 24, 2020.
"They are regularly filing and paying their taxes for the past number of years," Simplicio Cabantac, Jr., head of a unit of the BIR Large Taxpayers Service, told the Senate Committee on Public Services.
Despite the ABS-CBN's compliance, the Network got still prohibited from renewing its franchise.
Comments