Confidently explore the world again! Get ready to travel with Globe and book exciting experiences for your dream trip at the ultimate travel comeback of the year: Klook Travel Fest 2022!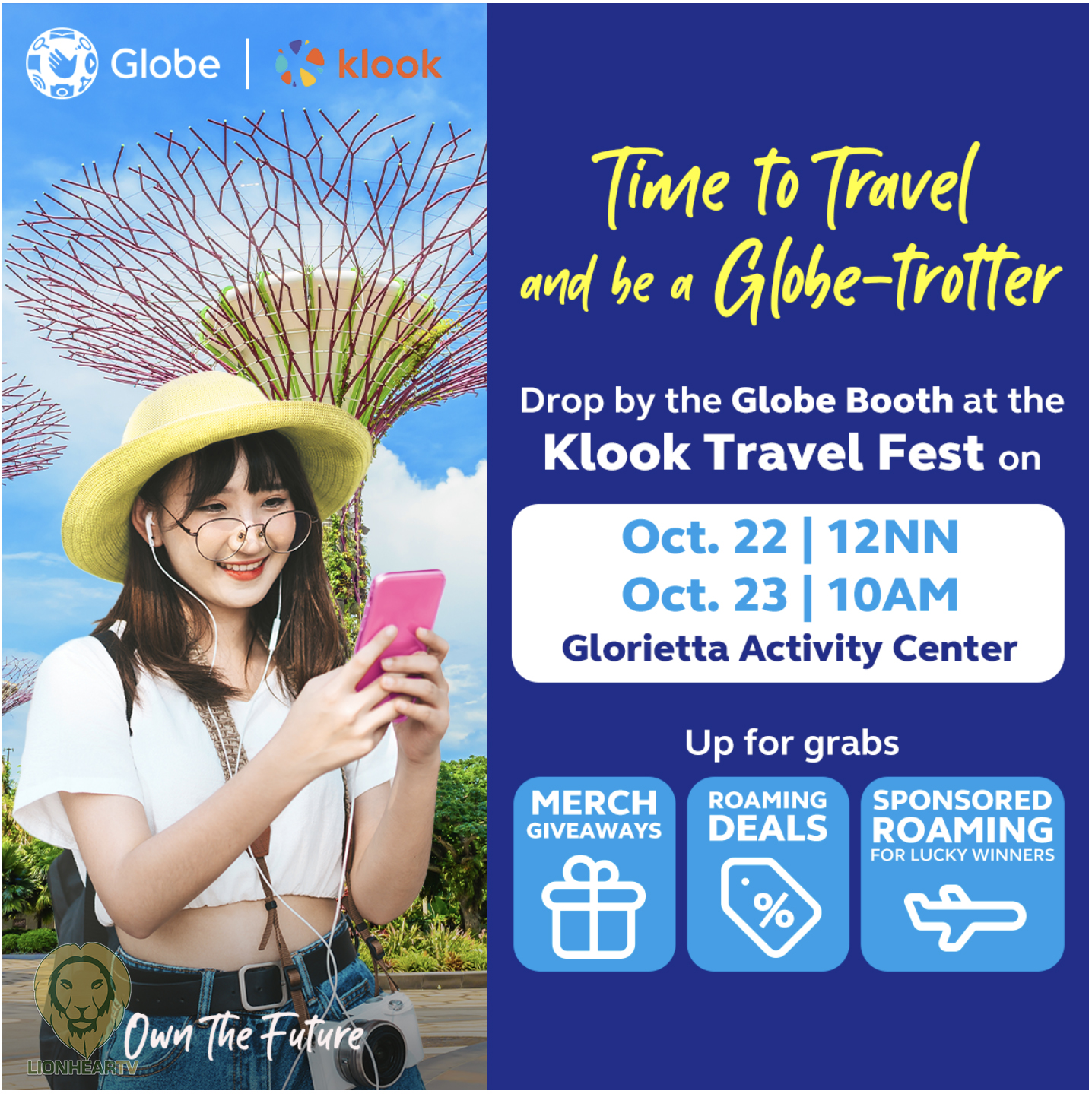 Take part in the much anticipated travel festival on Oct. 22 and 23 at the Glorietta Activity Center to discover travel activities and book exciting experiences at the best prices. Score freebies, win prizes, and catch all the awesome roaming deals when you drop by the Globe booth.
Join the games and be one of the lucky winners of a Globe roaming sponsorship for your next trip abroad.
"International travel is back and Globe is excited to be the Filipinos' travel companion as they venture out into the world again, as we always look for ways to give our customers the best deals. Through Globe's participation in the Klook Travel Fest 2022, we hope to deliver these incredible roaming deals and experiences to them," said Coco Domingo, Vice President, Globe Postpaid and International Business.
With connectivity being an essential for travelers, Globe ensures that its roaming services are aligned with the customers' new and expected behaviors.
With Globe's Roam Surf Longer Stay, customers can get all-access data for as low as P200/day and enjoy connectivity for up to 30 days. It's easy to use and allows you to do away with pocket WiFi and local SIMs. Plus, it's great for cross-country trips since customers only need to register to one promo which can be used in multiple destinations.
This promo also gives you access to all sites with no limitations on speed and bandwidth as long as it is within your data allocation.
Just go to the GlobeOne app for easy, hassle-free registration, management, and tracking of roaming promos and 24/7 assistance on data roaming.
To know more about how to #RoamWithGlobe, visit glbe.co/roam.
Comments