GMA Network CEO and Chairman Felipe Gozon changed his tone with his previous statement regarding its digital TV receiver Affordabox.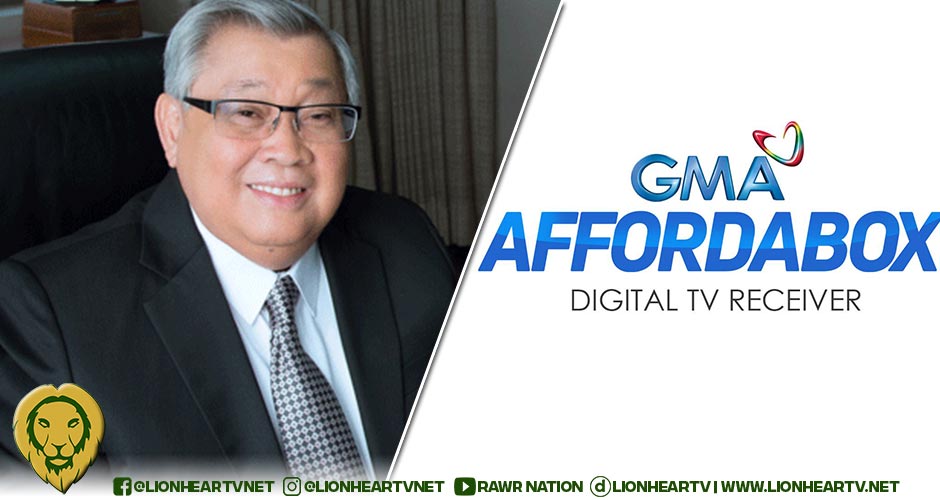 In 2020, following the shutdown of ABS-CBN due to its lapsed franchise and the subsequent killing of Congress on its franchise renewal application, Gozon bragged about its digital TV box receiver Affordabox as the newest star of the digibox arena.
He even compared it to a "hot pandesal" saying they are overshooting their target sales.
"It is selling like hot pandesal, and in fact, we are overshooting our targets. Just this morning I heard a request to increase the purchase for the number of boxes," Gozon said in 2020.
However, in his recent interview with Bilyonaryo.com, the GMA Network executive seemingly backtracked saying the push for the country's switch to full digital television might not happen in 2023 because of affordability.
Gozon said that many people in the country still cannot afford the digital set-up and that some 70% households are still using analog television.
"Matatagalan pa 'yan, people cannot afford the digital setup. At this point dominant pa rin ang analog… Maybe 70 percent is still analog. It is a question of affordability. The people cannot afford… the government cannot subsidize."
The National Telecommunications Commission (NTC) in 2017 announced the country's "switch off" from analog to digital TV by January 2023. At that time, NTC is expecting 95 percent of all households in the country will have access to digital television.
Gozon however believed that the transition year will not be met since the government cannot deprive millions of Filipinos who are still in the analog set-up.
"That (digital shift by next year) is just a wish. What will you do with our millions of people who only have analog TV sets? You just cannot deprive them of the ability to receive transmission," Gozon added.
GMA Network currently owns the majority of the country's TV audience share with the absence of its archival ABS-CBN.
The Kapuso network is also dominating the TV rating chart with its undue advantage in terms of the number of TV stations nationwide. However, the majority of its stations in the country are still operating in analog transmission.
Only 14 GMA Network stations in the country are digital ready, which can be the reason why Gozon doesn't want the digital shift to happen shortly because the rating game will be on an equal playing field again.
Comments