Meaningful conversations and fun singing sessions take center stage as PIE (Pinoy Interactive and Entertainment) Channel introduces to viewers new segments of its BRGY. PIESILOG, PIEBORITO, AND PIE NIGHT LONG program blocks.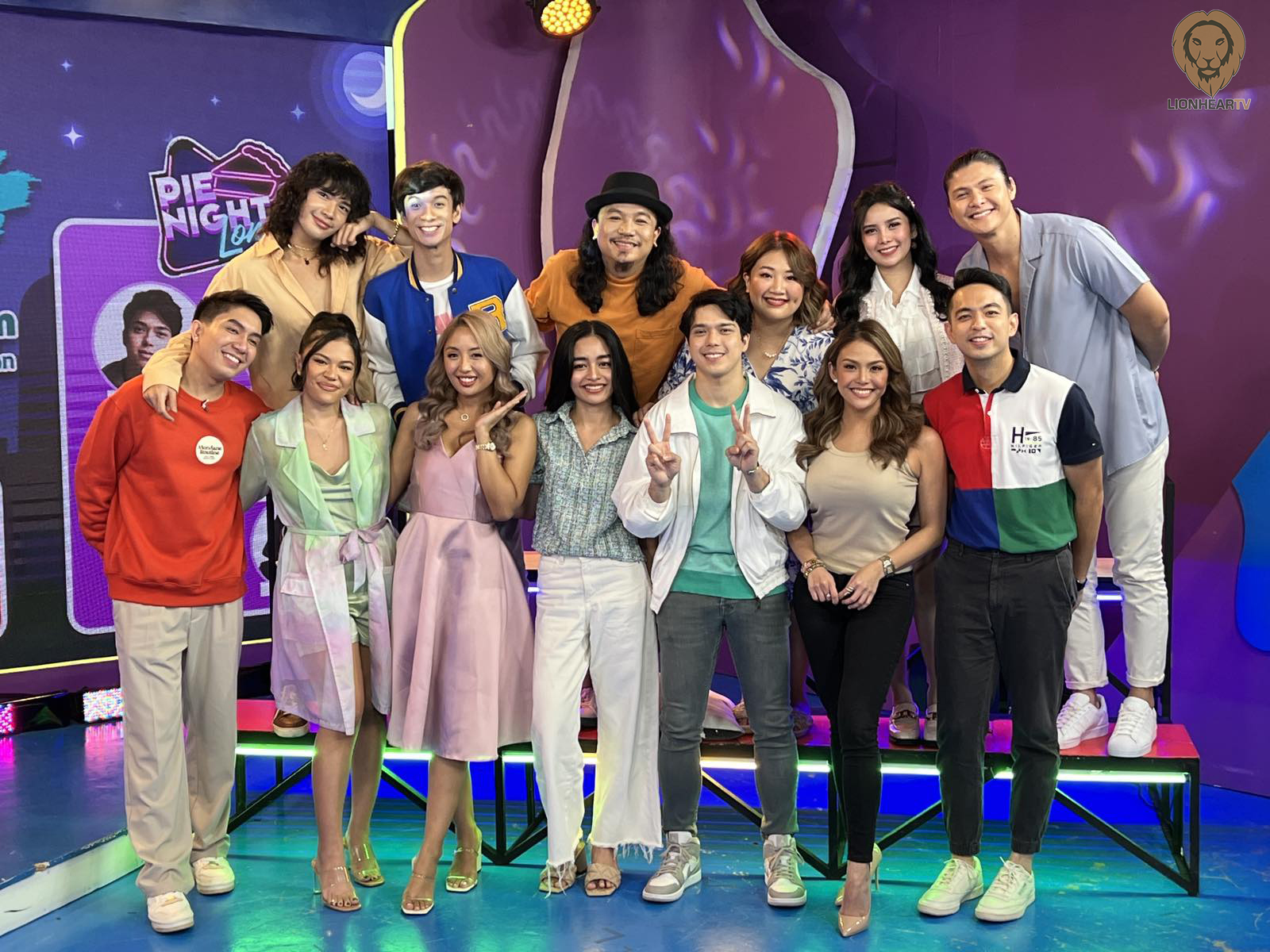 BRGY PIESILOG (Monday to Sunday, 10 am – 12 nn)
Every morning, viewers can bond with the 'brunchkada' of Gretchen Fullido, Abby Trinidad, Frances Cabatuando, Mayor TV, Tristan Ramirez (Monday to Saturday) Madam Inutz, Migs Bustos, at Nicole Cordovez (Sunday) in BRGY PIESILOG (10 am – 12 nn) that aims to give public service by sharing relevant and practical information.
From Monday to Saturday, viewers can watch "Eto Na Nga," which features important public service announcements from government agencies, NGOs, and advocacy groups. Practical life hacks are also featured in "Life Guro," while viewers who are facing dilemmas can seek advice from a life coach in "Sumpungan HQ."
On Sundays, BRGY. PIESILOG puts the spotlight on different kinds of micro, small, and medium enterprises in "Pasok Mga Suki" and offers free on-air consultations with guest physicians on top of discussing different health concerns in "Dr. Care."
According to Gretchen, viewers can expect a lot from their public service segments in BRGY. PIESILOG. "Makaka-expect kayo ng practical life tips, life hacks, gustong-gusto ko 'yung 'Life Guro' kasi meron tayong life coach."
Migs also shared that his hosting style in PIE is more relaxed. "Siguro mas casual compared sa news style. Talagang mas friendly, mas engaging to the audience. It encouraged us to loosen up more, to be able to really connect with the audience."
PIEBORITO (Monday to Sunday, 12 nn – 4 pm)
During noontime, Janine Berdin and Raco Ruiz will join viewers in PIEBORITO to introduce the hottest music videos in "Playlist Natin!." Viewers can also catch the behind-the-scenes funny bonding moments of the PIE jocks in "PIE Extra Slice" or revisit the 'kilig' in the reruns of "On The Wings of Love" and "Iba: Long Cut."
Raco shared that he had a lot of questions when he first started out as a PIE jock. "Actually when I started hosting on PIE sinabi ko kay Direk na 'Direk, tama ba ko para dito?' I was always tripping over my words. Sabi niya, 'Character mo yun. Make it your own. Be yourself. That's gonna be your branding."
PIE NIGHT LONG (Monday to Sunday, 8 pm – 11 pm)
By night time, Aaron Maniego, Karen Bordador, Renee Dominique (Monday to Friday), Elmo Magalona, and Vivoree (Sunday) will accompany viewers in PIE NIGHT LONG.
In "How to B U?," PIE NIGHT LONG jocks will get to live the life of different workers, while "Moment Mo" features people from different walks of life and their interesting stories.
Those seeking love and life advice can get help from Karen Bordador in "Tender Love & Karen," while viewers who want to be in the loop of the latest controversial issues can watch "UZI." By Sunday, PIE NIGHT LONG transforms into a virtual weekend musicfest with "PIE NIGHT LONG Sessions," an evening music and talk show with performances from the jocks and various musical guests.
Meanwhile, Elmo is glad to be working with co-PIE jock Vivoree. "Masaya ako na I got to work with Vivoree kasi before nakasama ko siya in acting workshops. Since we both love music ni Vivoree, we work very easily dito sa PNL sessions," he said.
Besides BRGY. PIE SILOG, PIEBORITO, AND PIE NIGHT LONG, PIE also offers viewers new shows and PIE jocks for more excitement. They are Anji Salvacion, Eris Aragoza, Ralph Malibunas, Sam Bernardo (Mon to Sat) for PIEGALINGAN, Gello Marquez, Jeremy G, Reign Parani, and Vivoree (Sun) for PAK! Palong Follow; Eian Rances, Negi, Sela Guia, Kevin Montillano, Nicki Morena, Ruth Paga, Nonong Ballinan (Mon to Sat) Inah Evans, Kid Yambao, Patsy Reyes, and Jackie Gonzaga (Sundays) for PIENALO PINOY GAMES; and finally, Melai Cantiveros, Jhong Hilario, Kaila Estrada, and former "PBB" housemates in "The Chosen One."
PIE is the first multiscreen, real-time interactive TV channel in the country. Viewers in the Philippines can participate and win cash prizes every day.
Find the PIE Channel by scanning your digibox. Viewers can also watch PIE worldwide via its website pie.com.ph, YouTube (http://youtube.com/iampieofficial), Sky Cable Channel 21, and Cablelink Channel 100. Viewers can also watch PIE live on GLife of the GCash App. The PIE Channel is a project of ABS-CBN, Kroma Entertainment, BEAM, and 917 Ventures. Follow PIE (@iamPIEofficial) on Facebook, Twitter, Instagram and TikTok for updates.
Comments