This new primetime charmer relies on familiar hooks and beats to keep and grow its audience.
GMA Entertainment Group | Wattpad Webtoon Studios
Actors: Sofia Pablo, Allen Ansay, Vince Maristela, Michael sager, Sean Lucas, Raheel Bhyria, Rain Matienzo, Cheska Fausto, Kirsten Gonzales, Tanya Ramos, Caitlyn Stave, Ariel Ureta, Audie Gemora
Genre: Teen Romance, Drama, Comedy
Premise: A free-spirited teenage girl got forced to work as a cook for a wealthy and influential family after her father fell ill and got hospitalized. She met the infamous grandsons, with whom her life got forever entangled.
Running Time: 27-35 minutes
Writer: Mark Duane Angos
Director: Barry Gonzales
Time slot: Weeknights, 8:50 PM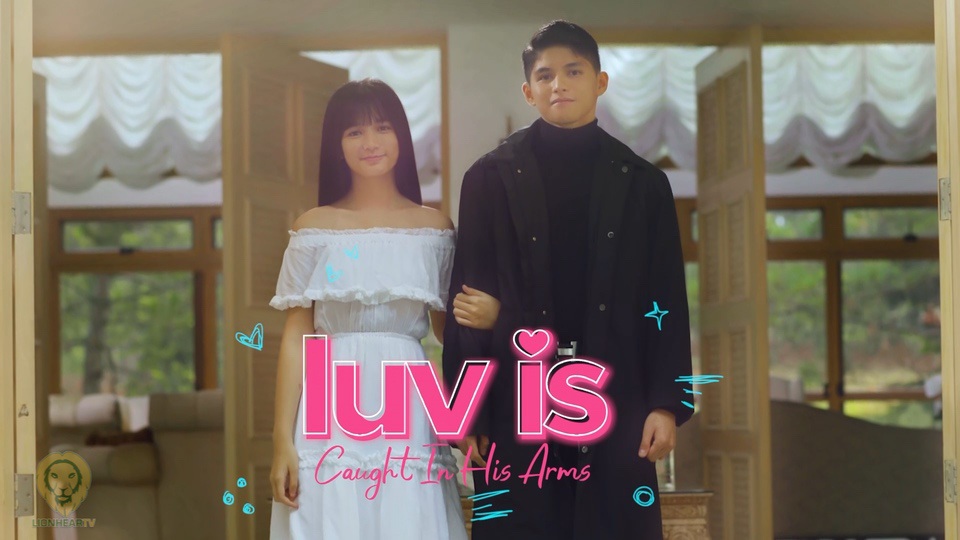 Why You Should See It:
Even the lead character in this new primetime charmer is self-aware that her story is ordinary and not something you haven't seen before. Judging the first episode—the group of ultra-wealthy and attractive boys, the luxurious university almost only the rich and powerful afford, and the lead female character, herself, who is a determined and optimistic young girl, despite hailing from an impoverished family—you can easily tell that 'Caught in His Arms', the first title under the new drama anthology series, 'Luv Is', is indeed formulaic.
Almost cut from the same cloth as the phenomenal Meteor Garden, the San Cai of this story is Florence de la Cruz (Sofia Pablo). When her father suddenly falls ill and gets hospitalized, she gets forced to temporarily set aside her dream of entering college and decides to work as a cook for the Ferrell household, the wealthiest and most influential in her town. There, she meets Nero (Allen Ansay), Tristan (Vince Maristella), Sean (Michael Sager), Troy (Sean Lucas), and Aldous (Raheel Bhyria), the grandsons of its charming patriarch, Don Ferrell (Ariel Ureta). Once Florence fully embraces her job as the new cook of the infamous Ferrell kitchen, where even the best chefs in the business failed to last, her new challenge-filled adventures with the Ferrells, also begin.
Like its predecessors, Luv Is: Caught in His Arms, is projected to rely on familiar beats and hooks, to keep and expand its audience. It is lucky to have the quirk and inherent cuteness of its lead actress, Sofia Pablo, who has been undoubtedly on the rise, since headlining the Afternoon Prime top-rater, Prima Donnas. Her time has come, and with this new drama, there is only one way for her, but up.
The same can be with Ansay, who plays her main love interest in the series. The young Kapuso heartthrob perfectly captures his character's mysterious demeanor, and that overshadows his flawed, sometimes unconvincing 'super-rich' layer. Of course, future episodes should only prove this initial impression of ours wrong.
Luv is: Caught in His Arms airs Mondays thru Fridays on GMA Network's Telebabad block, right after Maria Clara at Ibarra. Watch the official full trailer below:
Comments