AirAsia Philippines and Operation Smile Philippines have renewed their strong partnership to carry out the mission of serving marginalized children who were born with cleft lip and cleft palate with FREE medical surgeries and sponsored flights.
Now in its second year, the partnership dubbed as alwaysREADY to go the extra mile for a smile is one of AirAsia's health and community support pillars under its flagship corporate sustainability and social responsibility umbrella program, alwaysREADY: anytime, anywhere.
In a 2017 study published by St. Luke's Medical Center, 1 out of 1,000 babies in the Philippines is born with a cleft lip and cleft palate. If not addressed in early childhood, cleft patients might struggle to eat, breathe, and even speak.
Since 2021, AirAsia and Operation Smile' partnership has been able to facilitate 201 medical surgeries, and have flown patient beneficiaries, medical experts, volunteers, and medical equipment from Manila to Davao, Cebu, Tacloban, Bacolod, and Puerto Princesa. AirAsia employees also actively participated in OSPs fundraising events such as the swing for a smile golf tournament which was able to raise PhP 1 million.
The spirit of "Bayanihan" has also been evident among AirAsia guests who have generously shared inflight donations which totaled to more than half a million pesos. To bring the partnership to the next level, AirAsia and Operation Smile target to increase the number of beneficiaries to 1,200 this year.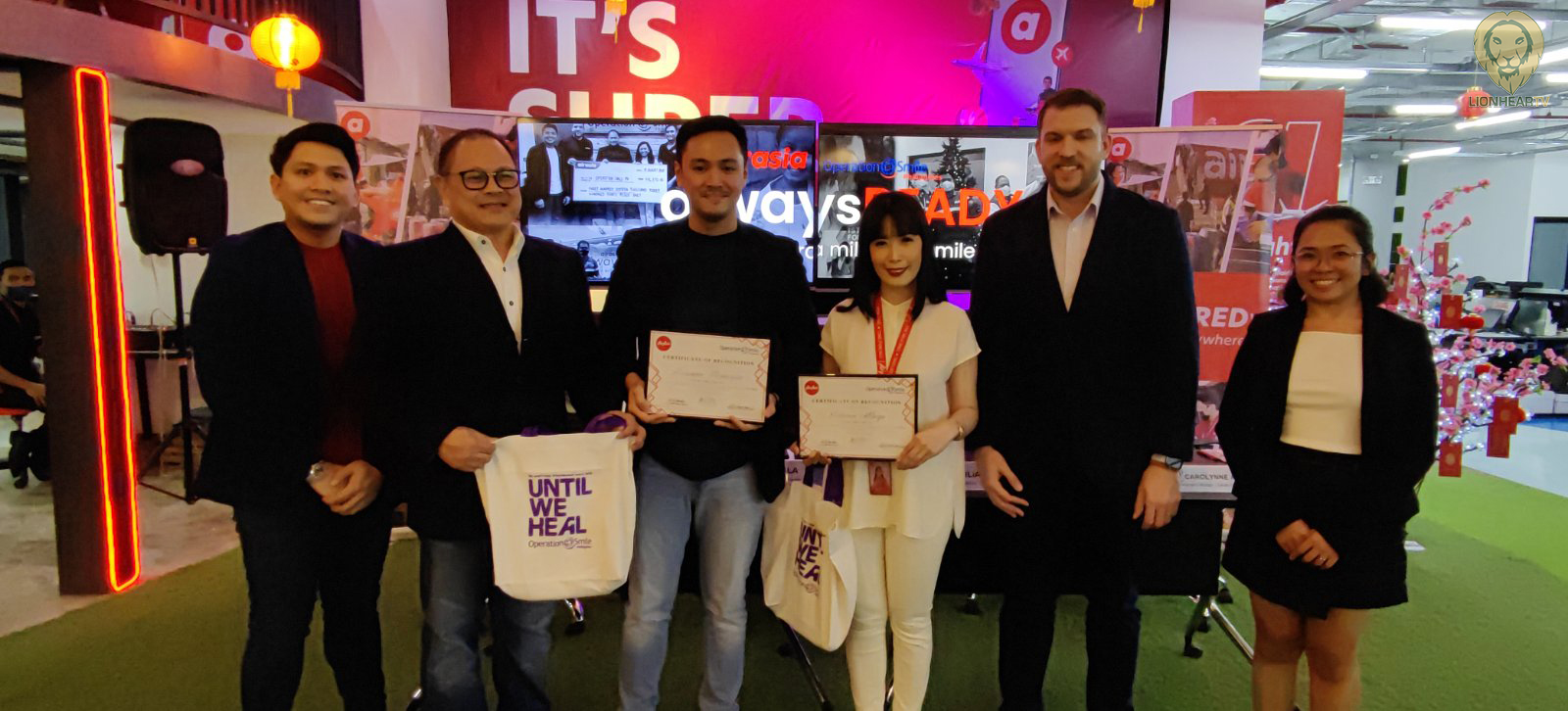 AirAsia Philippines Chief Executive Officer Ricky Isla shares: "This reinforced partnership with Operation Smile Philippines signifies our resolve to make it happen for the Filipino children and their families. Our vision in AirAsia of inclusive growth is very clear—-beyond connecting people, we want to be there for the people we serve, especially the marginalized. Each time you fly with AirAsia, you don't just reach your destination safely, but you are able to change people's lives for the better."
Operation Smile Philippines Executive Director Emiliano Romano said, "I am ecstatic about renewing our partnership between Operation Smile Philippines and AirAsia. Our vision and cause of transforming lives cannot be done alone; instead, it takes a community of like-minded individuals to affect change. AirAsia has been an essential partner, a vessel, and a catalyst of change. We look forward to more projects in the many years to come."
Operation Smile is also in the works of pioneering a project that will quantify the amount of cleft patients, and patient mapping as well as incentivize them through partners, sponsors, and donors.
Meanwhile, Allstar Cabin Crew who helped achieve the highest inflight contributions were also awarded a certificate of recognition for going the extra mile for a smile.
All AirAsia (Z2) domestic and international flights accept donations in any denomination on board. Guests may approach any of the cabin crew to facilitate the donations.
Comments