Investors and shareholders seem to respond favorably to ABS-CBN's recent announcement, that it is entering a groundbreaking joint venture with Prime Media Holdings Inc, a media company operated by the family of House Speaker Martin Romualdez.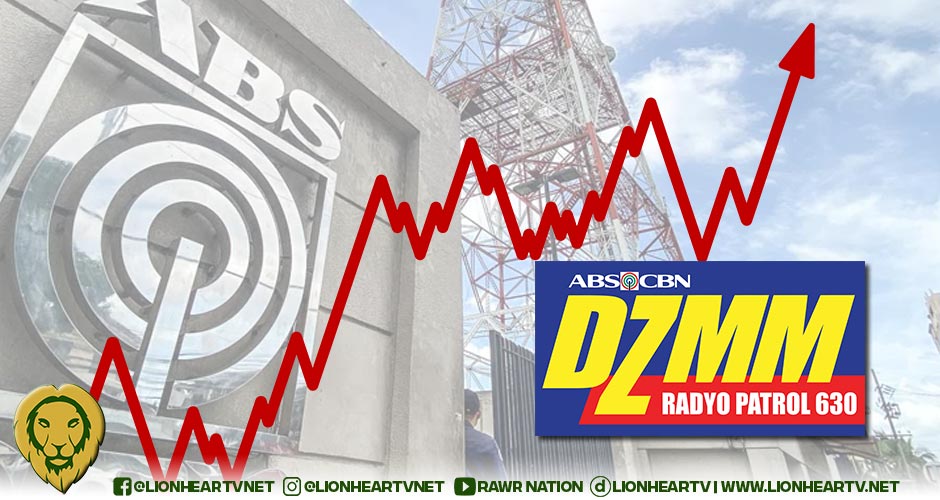 According to the two companies' disclosure to the Philippine Stock Exchange today, May 23, control of the venture is distributed through a 49-51 agreement, with the majority of the stake belonging to the Romualdezes. As part of the agreement, ABS-CBN will be able to revive its defunct radio station, DZMM, and probably MOR, through Prime Media's extensive nationwide network of AM and FM stations.
The announcement comes briefly after ABS-CBN released its official statement about the closure of its news channel, TeleRadyo, on June 30. The all-Tagalog news channel has been bleeding a hefty amount of money, since ABS-CBN shutdown, the company's press release indicated.
At the stock market, investors and traders responded with excitement to the news, as reflected by the more than 1,700% swelling of the total shares traded under the Lopez-owned security. Volume traded under ABS-CBN Corporation exploded to 3.19 million shares, which is 1,752% higher than the current 65-trading-day average.
The stock price for ABS-CBN notably peaked at PhP8.00 apiece, before closing at PhP7.34, a 5.34% improvement from yesterday.
Coupled with an exploding trading volume, the movements of ABS-CBN Corp in the stock market seem to indicate the massive excitement among stockholders,in response to the company's new landmark agreement.
Comments