Kapuso star and TV host Xian Lim earned praises, while Alden Richards got mocked for their hosting stints at the recently concluded Miss Universe Philippines 2023!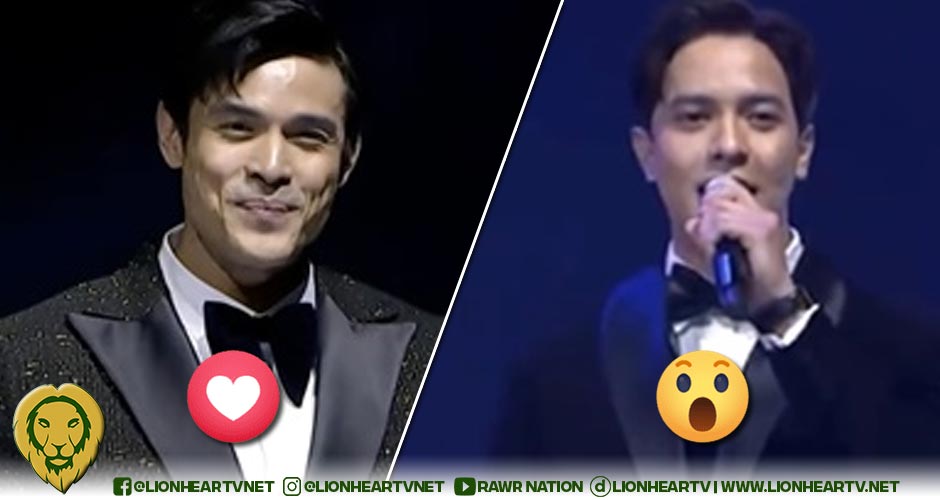 On May 13, the coronation night held at the Mall of Asia Arena in Bay City, Pasay, Metro Manila, became controversial.
With the technical issue in tabulating the scores of the candidates, the Top Five got selected from the Top 18 instead of the Top 10.
"To everyone watching here tonight and to everyone watching at home via online streaming, we have an announcement to make. This is gonna make tonight a little interesting. Due to technical issues, we've resulted in manual tallying, which means our Top 18 candidates will go through the evening gown and compete for the Top 5," Lim said.
Richards had a 'Steve Harvey' moment, where he mistakenly announced the winner of Miss Friendship. Instead of calling Miss Capiz, he declared Miss Agusan Del Norte as the winner.
"I stand corrected. Miss Friendship is Miss Capiz… but Jannarie Zarzoso is our Face of Social Media," he apologized and straightened his blunder.
Netizens have shared their sentiments over the two's hosting:
miss universe moments

steve harvey alden richards pic.twitter.com/zf3RyHfEmx

— Newkky (@jooyeonistas) May 13, 2023
"Rating ng inis ko this Miss Universe Philippines 2023: 1/10 – Maling announcement ni Alden Richards (Please be kind to Alden hehe)…"
Rating ng inis ko this Miss Universe Philippines 2023

1/10 – Maling announcement ni Alden Richards (Please be kind to Alden hehe)

9/10 – Best in Evening Gown Michelle Dy???

10/10 – No Pampanga sa Top 10.#MissUniversePhilippines2023

— Mon (@Mon_028) May 13, 2023
"Konting practice pa xian and alden lol."
konting practice pa xian and alden lol

Miss Universe Philippines 2023

— gracielle (@graesh_) May 13, 2023
"Hooooy, nasaan na si Steve Harvey este Alden Richards? Pinauwi na baaaa? Hahahahuehue"
Hooooy, nasaan na si Steve Harvey este Alden Richards? Pinauwi na baaaa? Hahahahuehue

Miss Universe Philippines 2023

— Empy (@Empyyyyyy) May 13, 2023
"…Alden could've been excluded. Idol ata si Olivia Culpo."
The worst staging of Miss Universe Philippines in history. 1. Technical issues eme (appeared like sabotaging results), 2. Wasted Miss U 2019, Zozi's time as host. Not maximized. Alden could've been excluded. Idol ata si Olivia Culpo. #MissUniversePhilippines2023

— rayjay (@rayjay20244523) May 13, 2023
miss universe moments 😭

steve harvey 🤝 alden richards#MissUniversePhilippines2023 pic.twitter.com/oOYVSJaWso

— Ken (@kdramawing) May 13, 2023
"Hala laro, after ni Alden, si Xian naman. Kalat naman ng Miss Universe Philippines this year."
Hala laro, after ni Alden, si Xian naman. Kalat naman ng Miss Universe Philippines this year.#MissUniversePhilippines2023

— Becky Pamintuan (@Abaklang_Ulikba) May 13, 2023
hilong hilo na ako andaming nang nangyari sa Miss Universe Philippines, konti nalang di na ako magugulat kung biglang si Xian Lim na ang manalo

— Reigno Jose Dilao (@iamReigno) May 13, 2023
"Hindi madali ang pagiging host ni Xian Lim dahil sa kapalpakan ng Miss Universe Philippines Organization…"
Hindi madali ang pagiging host ni Xian Lim dahil sa kapalpakan ng Miss Universe Philippines Organization. Chonas and friends. Kaloka! Kayo talaga.

— Master Ford Egonu (@ford_kingMe) May 13, 2023
"Watching Miss Universe Philippines pero parang si Xian Lim ang gusto ko sa top."
Watching Miss Universe Philippines pero parang si Xian Lim ang gusto ko sa top #MissUniversePhilippines2023

— CDT (@ChrisDaveTan) May 13, 2023
"'Pag si Xian Lim na tlaga nasa stage may ibang nangyayare ulit HAAHAHAHAA."
Pag si Xian Lim na tlaga nasa stage may ibang nangyayare ulit HAAHAHAHAA Miss Universe Philippines

— thisiscresh (@cresnaaaaah) May 13, 2023
Nakarating na kayo ng Thailand @aldenrichards02 @XianLimm

(The Host of Miss Universe Philippines 2023 is handsome, both I love Philippines)

Iba din ang karisma.#MissUniversePhilippines2023#ALDENRichards #XianLim pic.twitter.com/4iDgYl3mFe

— russ (@imrussell06) May 14, 2023
Comments