The cast of "Unbreak My Heart," led by Joshua Garcia, Gabbi Garcia, Richard Yap, and Jodi Sta. Maria, are taking viewers to Europe for behind-the-scenes access to their memorable taping journey in "UMH: Europe Experience," ABS-CBN's latest "Made for YouTube" show.
Join the fun adventures of the cast as they visit some of the most iconic and breathtaking locations in Switzerland such as the town of Interlaken, the adventure capital of Switzerland, and Mt. Pilatus. They will be sharing interesting facts about Switzerland and fun trivia about their characters, doing spontaneous food trips and bag raids, and going skydiving.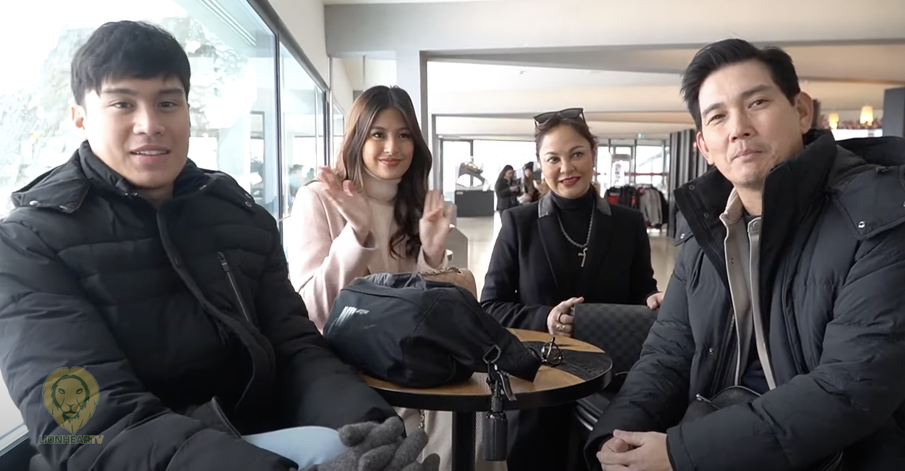 The first episode is already available on ABS-CBN Entertainment's YouTube channel where Joshua and Jodi toured a world-famous chocolate factory in Zurich, Switzerland. Join their exciting escapades as they try different types of chocolates and learn about the history of chocolate making.
From Switzerland, the cast travels to Milan, Italy as they take part in the '100 Euro challenge' where their shopping skills and wit will be put to the test.
Viewers will also get to know more about the stars of "Unbreak My Heart" as they share their memorable experiences on and off cam, and show their fun side in bonding sessions and side trips with their fellow co-stars. A new episode drops every Friday at 7 PM.
Enjoy "UMH: Europe Experience" by subscribing to the YouTube channel of ABS-CBN Entertainment. For updates, follow @abscbnpr on Facebook, Twitter, Instagram, and TikTok, or visit www.abs-cbn.com/newsroom.
Comments