GMA Integrated News — the "News Authority ng Filipino" — is all set to bring the special coverage of President Ferdinand "Bongbong" Marcos Jr.'s second State of the Nation Address (SONA) across all platforms this July 24.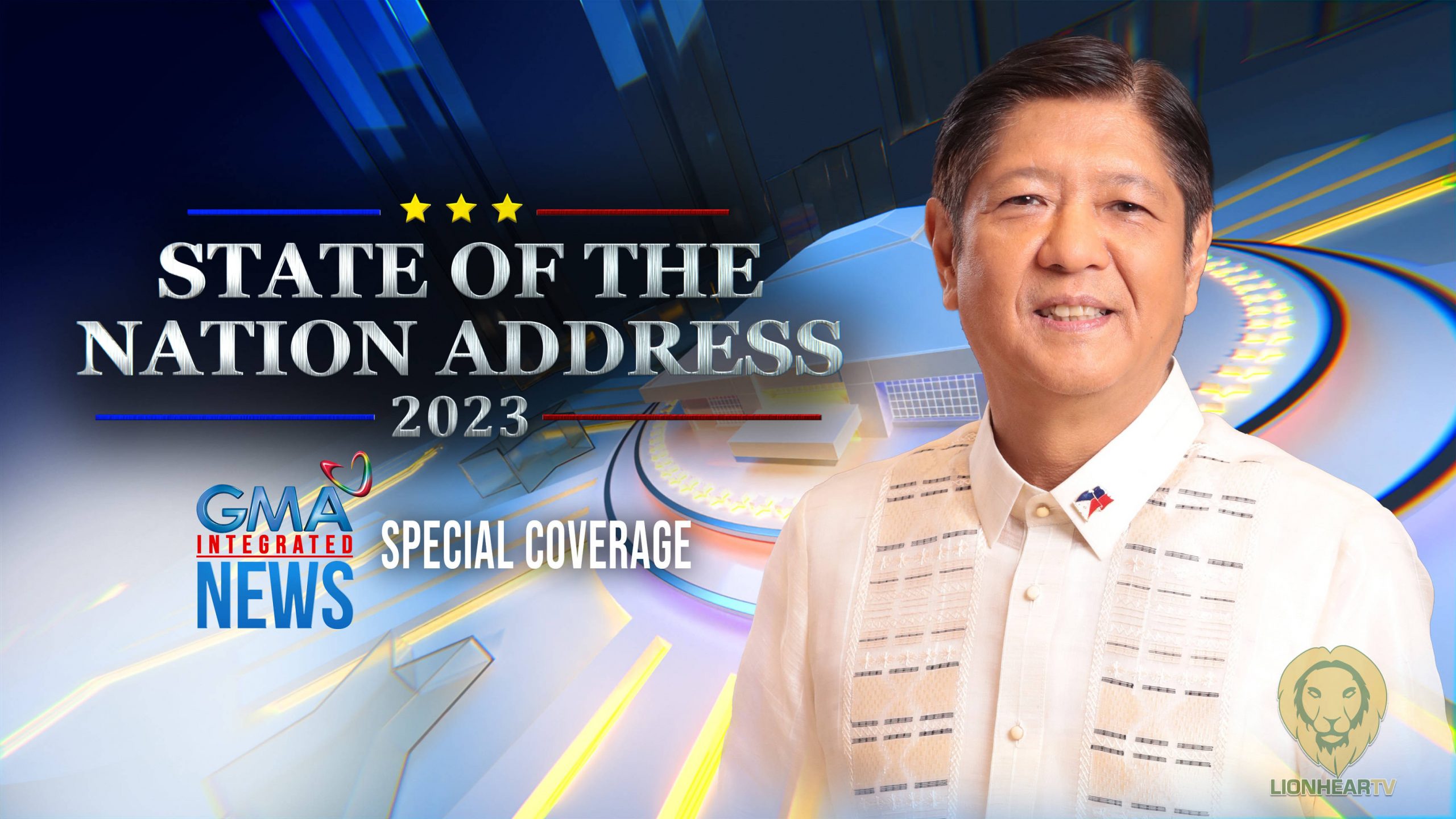 Filipinos from Luzon, Visayas, and Mindanao, and even abroad can stay updated as the country's biggest, most credible, and most trusted multi-media news organization makes the "State of the Nation Address 2023" available wherever they may be.
With GMA Integrated News' broadcast journalists covering the events at the forefront, Pia Arcangel and Emil Sumangil anchor the special coverage on GMA with simulcasts on GTV and Pinoy Hits, as President Bongbong Marcos addresses the entire nation to report his administration's accomplishments for the last 12 months as well as his current legislative agenda.
GMA-7's flagship newscast 24 Oras leads the news programs in bringing the event highlights and special reports on PBBM's second State of the Nation Address. Providing additional updates on developments are late-night newscast Saksi, as well as GTV's Dobol B TV, GMA Regional TV News, Balitanghali, Dapat Alam Mo!, and State of the Nation.
The coverage kicks off with Unang Hirit's Unang Balita providing viewers an overview of PBBM's report to the Filipino people.
With GMA Integrated News' local news hubs strategically located all over the Philippines, GMA Regional TV is all set to keep viewers in the regions updated via its award-winning local newscasts, namely GMA Regional TV One North Central Luzon, GMA Regional TV Balitang Bicolandia, GMA Regional TV Balitang Southern Tagalog, GMA Regional TV Balitang Bisdak, GMA Regional TV One Western Visayas, GMA Regional TV One Mindanao, and its national newscast GMA Regional TV News.
On radio, GMA Network's flagship AM radio station Super Radyo DZBB 594khz and GMA Radio stations nationwide give the listeners the latest information via "Super Radyo DZBB Special Coverage: State of the Nation Address 2023," which commences at 3 a.m. via "Headline Balita" and runs until 6:30 p.m. The said coverage is available as well via Super Radyo Cebu, Super Radyo Davao, Super Radyo Iloilo, Super Radyo Palawan, Super Radyo Gen. Santos, and Super Radyo Kalibo from 3:30 p.m. to 5:30 p.m. On TV, the "Super Radyo DZBB Special Coverage: State of the Nation Address 2023" is simulcast via Dobol B TV from 5:30 a.m. to 9 a.m. on GTV.
Online, netizens can also watch the livestream of SONA 2023 on GMA News Online via www.gmanews.tv and GMA Integrated News' accounts on YouTube, Facebook, Twitter, Instagram, and TikTok.
GMA Regional TV's coverage is also available online via its official website, www.gmaregionaltv.com, its social media accounts, and all the social media platforms of GMA Regional TV newscasts and programs.
Global Pinoys can also watch the simulcast on its international channels GMA Pinoy TV and GMA News TV. The highlights will also be available on GMA Pinoy TV's Facebook and Tiktok accounts.
Last year, GMA Integrated News proved that it is the Filipinos' most preferred news source as its special coverage of PBBM's first-ever SONA dominated on-air and online. As the Network solidifies its position to be the news authority of Filipinos, the public can expect top-notch coverage and reportage of PBBM's SONA.
For the latest updates on GMA Network, visit www.gmanetwork.com
Comments