The Asian Institute of Management (AIM) proudly announces the successful graduation of one hundred thirteen exceptional individuals from its prestigious Executive Master in Business Administration, Executive Master in Disaster Risk and Crisis Management, and Master in Entrepreneurship programs. These graduates have demonstrated their unwavering dedication and commitment to their studies, surpassing the rigorous requirements set forth by AIM.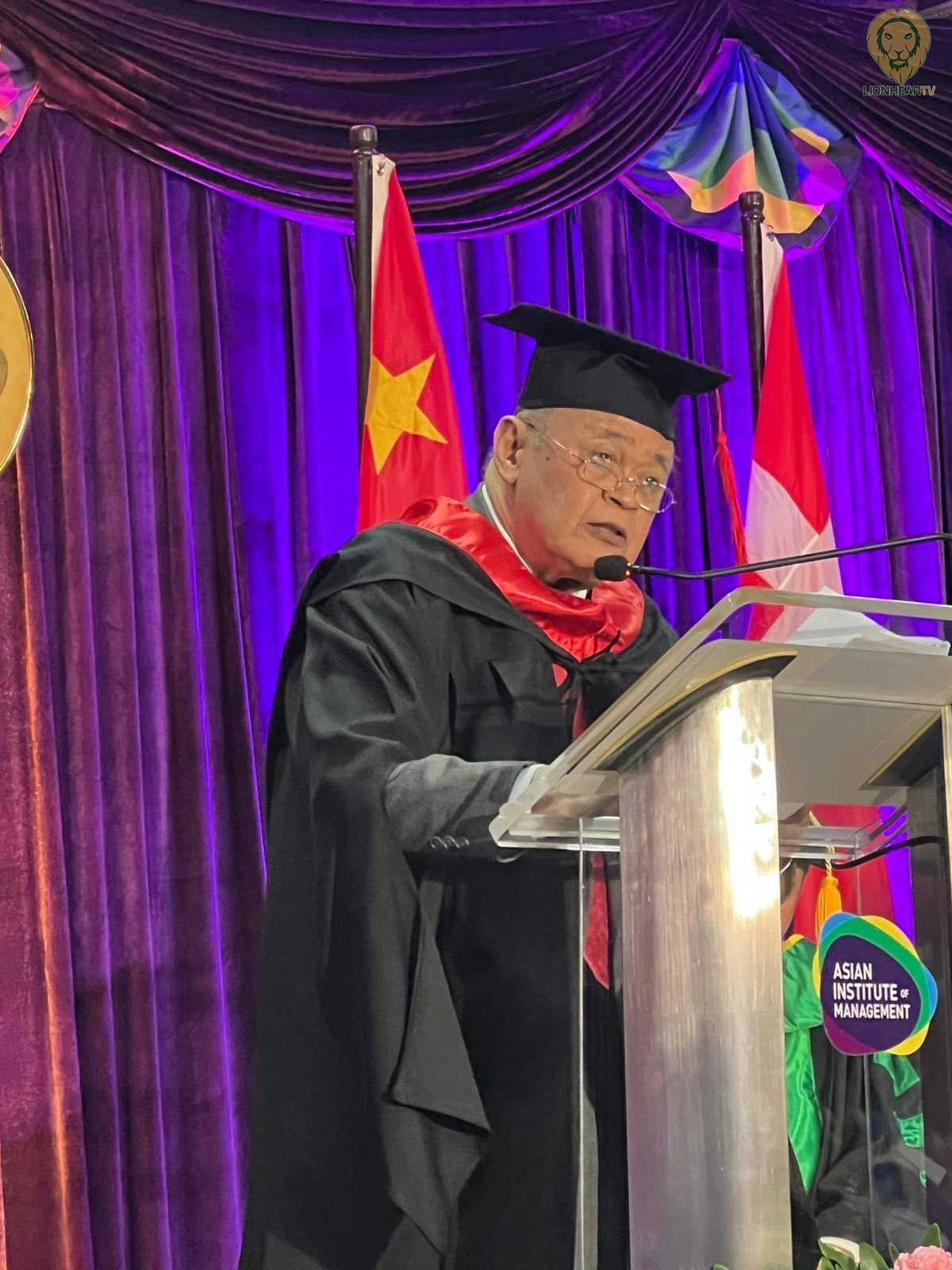 The graduation ceremony took place on 2 July 2023, at the Fuller Hall of AIM, where the graduates, their families, faculty members, and guests gathered to commemorate this momentous occasion. The event was graced by the presence of AIM President and Dean Dr. Jikyeong Kang, who personally presented the diplomas and academic awards to students who graduated with Distinction and High Distinction. In her message to the graduates, Dr. Kang reminded them to use the knowledge they acquired from AIM to become leaders, managers, and agents of positive transformation in their respective organizations and communities by always being mindful of AIM's tagline: Lead. Inspire. Transform.
AIM Chairman of the Board, Peter D. Garrucho, Jr., delivered an inspiring commencement address, taking the opportunity to reflect on the changing landscape of the globalized world. Recalling his previous commencement speech to MBM graduates in 1992, he emphasized the importance of preparedness in an increasingly competitive world. While acknowledging globalization, Mr. Garrucho noted the recent challenges of supply chains, highlighting the need for adaptable and skilled leaders in navigating such complexities.
Addressing the graduates directly, Mr. Garrucho paid tribute to the invaluable analytical rigor they developed through the many case discussions in class. This has prepared them well to make high-quality decisions as they venture into their respective fields, poised to become outstanding leaders and managers. As a parting message, he urged the graduates to commit to lifelong wellness, lifelong investing, and lifelong learning, affirming that these pillars would enable them to celebrate the fullness of being outstanding citizens and true representatives of Asia.
The graduation ceremony marked a significant milestone in the lives of these accomplished individuals, signifying the successful completion of their educational journey at AIM. Their accomplishments are a testament to the Institute's commitment to excellence in business and development management education and the world-class training of future leaders.
Comments