Taiwan-born gaming company Mooneen has officially launched its blockchain-based play-to-earn (P2E) game called "Rise of Elves" with a grand celebration at the Ayala Mall Circuit, Makati City, Philippines.
Rise of Elves has significantly grown and expanded across different markets, including Japan, South Korea, Taiwan, Hong Kong, Vietnam, Thailand, and Singapore, and is currently being played by more than 66,000 players.
The launch underscores Rise of Elves' goal to strengthen its presence in the Philippines, which ranked 4th out of 26 countries in the NFT Gaming Adoption Report by global fintech platform Finder in 2022.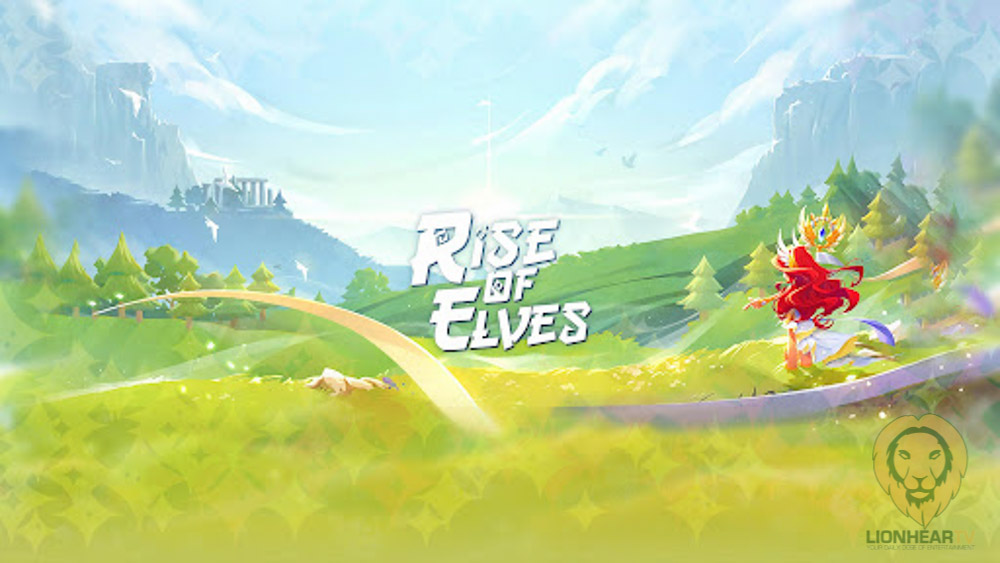 "The Philippines is the first launch market that we have chosen. Besides having a substantial player base familiar with blockchain games, we also aim to make the in-game ecosystem more vibrant by welcoming Filipino players into our community," Johnson Chan, Mooneen Blockchain Architecture Development& Strategy Research Specialist, said.
Players have to collect and assemble Elves and Heroes to battle with. Image: Rise of Elves
Inside Rise of Elves
Rise of Elves is a virtual world that runs on the Polygon blockchain, wherein players will be introduced to fascinating creatures known as "Elves." These in-game items are represented by NFTs, which can be collected and traded on the game's marketplace for real money.
Players can compete in Player-Vs-Player (PVP) as "Arena" mode and Player-Vs-Environment (PVE) as "Adventure" mode. Players can also "Evolve" a new Elf on the official website, allowing them to build potentially more powerful teams and yield additional NFTs to sell on the marketplace.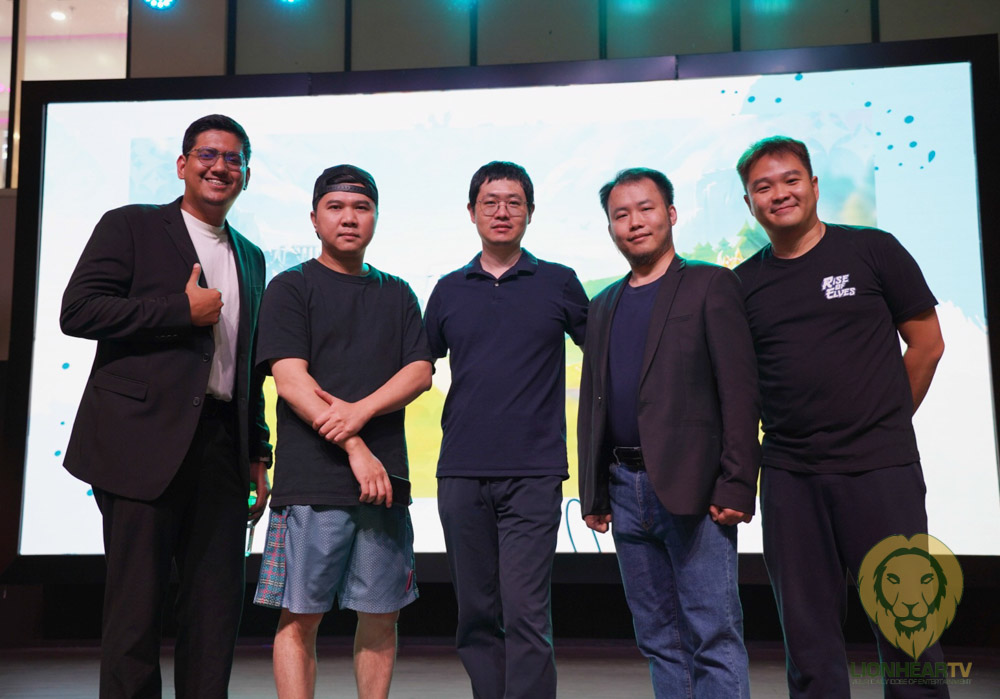 You can buy and sell Elves on the game's marketplace. Image: Rise of Elves
Each Elf is a unique NFT, which consists of seven parts: Body, Top, Ears, Eyes, Back, Chest, and Tail. Each part has different characteristics, which make Elves perform differently in battle.
There are also characters called "Heroes" that players can mix and match with their assembled teams of Elves.
Rise of Elves has partnered with all-time boxing legend Manny 'PacMan' Pacquiao for an exclusive in-game hero design and 200 different styles of Manny Pacquiao NFTs. The game has also featured NFTs in partnership with gaming content creator Aningning, and prominent member of Team Payaman YOW.
There are three tokens related to the game that players can earn and trade for profits: Rise Of Elves (ROE) coin, Crystal Of Element (COE) coin, and Magic Book (MGB) coin.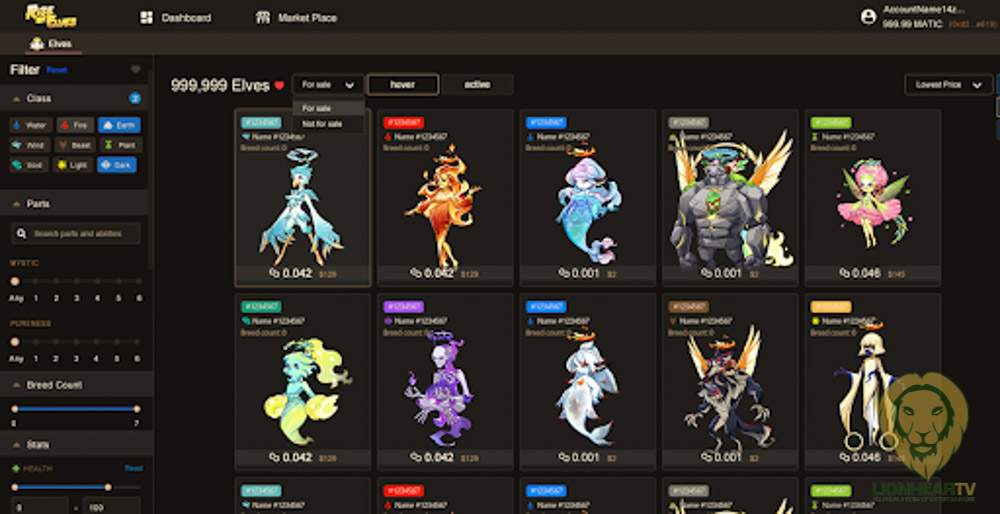 ROE is the game's governance token that allows players to vote on new developments. ROE is given to players as a reward for competing in the Arena and placing on top of the tournament board COE is Rise of Elves' in-game currency earned from playing in both the Adventure and
Arena modes. Both ROE and CEO are required for evolving new Elves. Meanwhile, MGB tokens are used to acquire Heroes and can only be earned through the Adventure mode or purchased from the marketplace.
ROE Play to Earn Model
"When we initially designed the game's economic model, we made critical adjustments to prevent the issues faced by other similar games. We've implemented a three-token model to ensure a sustainable cycle where the player needs and rewards circulate back into the game itself," Chan said.
"We've conducted thorough research, including a deep dive into other NFT games. The most significant difference between us and these blockchain pioneers lies in the rigorously calculated and disaster-avoiding design of our economic system.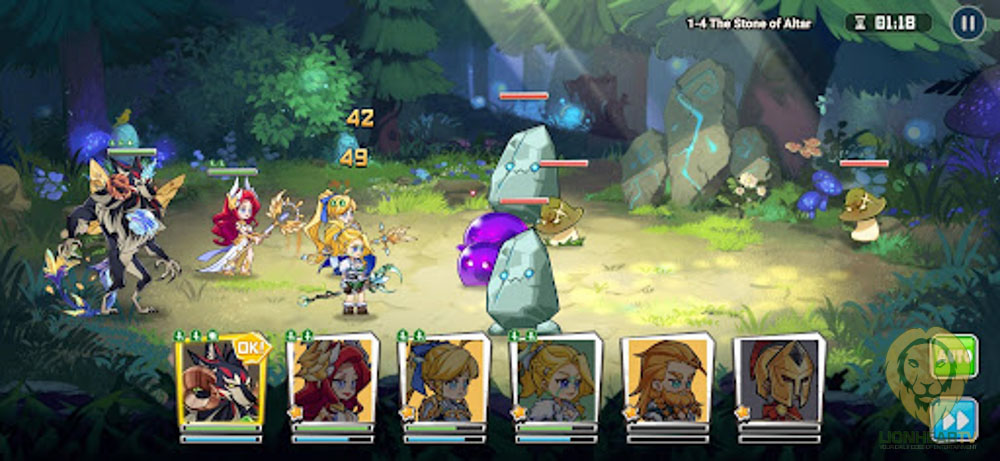 Additionally, our game modes and battle variations offer even more playability and diversity compared to our predecessors and competitors," he added.
Chan envisions P2E games like Rise of Elves to serve as a gateway, opening up the world of Web3 to players who were originally in the Web2 space. "Our goal with 'Rise of Elves' is to continuously lower the entry barriers for regular mobile gamers, enabling them to enjoy the excitement and benefits of our gaming," he said.
Comments