As the annual Metro Manila Film Festival (2020) kicked off on Christmas Day, 'Fangirl' seemed to be a strong favorite.
This year's MMFF is different compared to previous years because, considering the pandemic, the organizers decided to shift to digital platforms.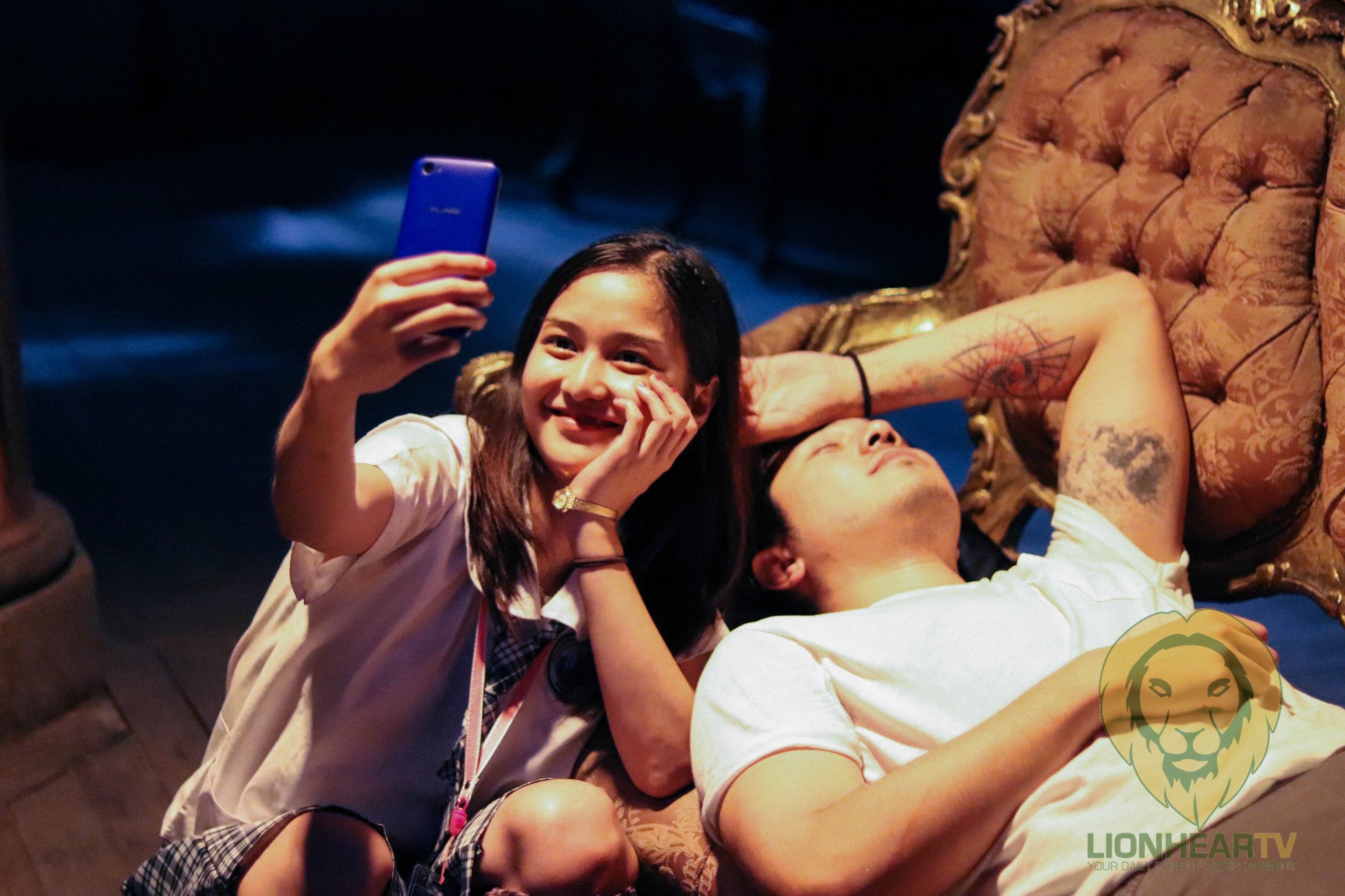 So for the first time, MMFF entries will not be screened in cinemas but online streaming platforms, like Upstream and GMovies, instead.
This year, there are ten entries but among these entries, it is 'Fangirl' that is currently making a buzz online.
The said movie is directed by the blockbuster director Antoinette Jadaone, starring Paulo Avelino (as himself) and Charlie Dizon (as Jane).
Even on its first day of screening, the film already received good reviews from netizens.
The hashtags #FanGirlMMFF, #CharlieDizon, and #PauloAvelino trended online as netizens expressed their amazement with the film.
They praised the movie for its unique plot and socially relevant message about idolatry so, it is highly recommended.
GRABE ANG GALING NG FAN GIRL.
Not your typical movie, but leaves us a lot of thoughts with an obsession that is not far from reality. Galing direk @tonetjadaone, actors @mepauloavelino@charliedizon_ amazing performance!#FanGirl #PauloAvelino #MMFF2020https://t.co/4GJLrSZOAE

— Adventure and feels (@brightadventur) December 25, 2020
https://twitter.com/ron_carlo/status/1342393240901701634?s=20
A commentary on how we glorify celebrities, even though in reality they can be as shitty as the next Juan/Juana Dela Cruz out there. Also, how we usually turn to main stream media as a means to escape. #fangirl #mmff2020 pic.twitter.com/9PioHuZlii

— Carl (@CarlouReyJepsen) December 25, 2020
This is Antoinette Jadaone's bravest film to date. The reality of idolatry was played well and its clear message of no matter how you idolize the person whether an actor or politician, yes the Duterte posters are so subtle, you must always stand for what is right. #FanGirl pic.twitter.com/URkJLOoWJs

— 不甲斐無い (@jrealisreal) December 25, 2020
https://twitter.com/jasmeyyyyyn/status/1342597580589420544?s=20
https://twitter.com/kutziara/status/1342332264630218752?s=20
Netizens also applauded Avelino and Dizon's outstanding acting skills exhibited in the said film.
They noticed Dizon who is a fresh face in the local entertainment industry and envisioned her as a big star in the making.
THE STORY. THE ACTING. THE CAST. EVERYTHING. AAAAA THE SUPREMACY!!! WATCH FANGIRL NAAA! #FanGirlMMFF pic.twitter.com/YzYvS8LDpF

— yaghoe gilbert (@g_anaaaa) December 25, 2020
CHARLIE DIZON WORLD DOMINATION!!! Wow!! That #FanGirlMMFF performance surely cemented her status as a force to be reckoned with. Also, the film was just perfection!!! Ang ganda!! Pati si Paulo Avelino ang galing lang! Give all the awards to this film! pic.twitter.com/uf41IHCN50

— xLEXIS (@litratonijuan) December 25, 2020
Fan Girl (2020)

Written and Directed by Antoinette Jadaone @tonetjadaone

— To say that Charlie Dizon and Paulo Avelino were amazing in this film would be a huge understatement. Those performances were so good, well studied, and every intent was really clear! #FanGirlMMFF pic.twitter.com/BYQMuIgdOA

— Franz Halili (@franzhalili_) December 25, 2020
I will not complain if Charlie Dizon wins the Best Actress award. #FanGirlMMFF #MMFF2020 pic.twitter.com/07OBHHthMy

— MOODZ MOONLIGHT 🌘🐺🐰| P3 CHOI YUJIN DEBUTATION (@aaa_csyfb) December 25, 2020
I still can't get over Charlie Dizon's acting sa #FanGirlMMFF. That close up shot right before credits alone is so powerful. She deserves to be a household name. (And the best actress award of course).

— jockstrap ni Vlad | #PassADBNow | #GSPSeason2 (@kapangpangan_) December 25, 2020
Avelino and Dizon won for Best Actor and Best Actress awards respectively for their performances.
However, as MMFF shifted online, piracy became more rampant. ABS-CBN's film company Black Sheep discouraged illegal reproduction and distribution of the film.
Jadaone also reminded that there will be consequences for violators.
ICYMI:

"The consequences are very, very real." https://t.co/p8brwgzbHO

— Tonette, Tonette (@tonetjadaone) December 26, 2020
Jadaone expressed her gratitude to all of their supporters as her film garnered ticket sales that are beyond their expectations.
Saw #FanGirlMMFF ticket sales for Dec25. THANK YOU THANK YOU THANK YOU! Been really wary for days of the shift to digital premiere, but bec of your reviews, tweets and word of mouth, ticket sales today is WAAAAAAAY beyond the projection. We have you to thank!!! Merry Christmas!🎄

— #ExtendTheReg (@tonetjadaone) December 25, 2020
The stars Avelino and Dizon are also thankful for the reviews their movie is receiving.
Thank you, Phil. That's a first. https://t.co/MchMnVTt2j

— Paulo Avelino (@mepauloavelino) December 25, 2020
https://twitter.com/mepauloavelino/status/1342452260710744066?s=20
SALAMAT GUYS 🙈🥺 https://t.co/dn6avoAsit

— Charlie Dizon (@charliedizon_) December 25, 2020
Thank youuuu 🥺❤️ https://t.co/DDB4c2NdYz

— Charlie Dizon (@charliedizon_) December 25, 2020
Fan Girl won for Best Picture as well as Best Director and Best Screenplay for Jadaone.