As Moonstar88 wakes our holiday spirits with their fresh remake of APO's "TuloynaTuloy pa rin ang Pasko" released under Alpha Records, they are also giving a special treat to their fans through an online caroling.
Because caroling is not allowed due to the Covid19 pandemic, the band announced on their social media accounts last Monday, December 21, 2020 the mechanics of their online caroling campaign, where winners will have a private online gig on their nochebuena.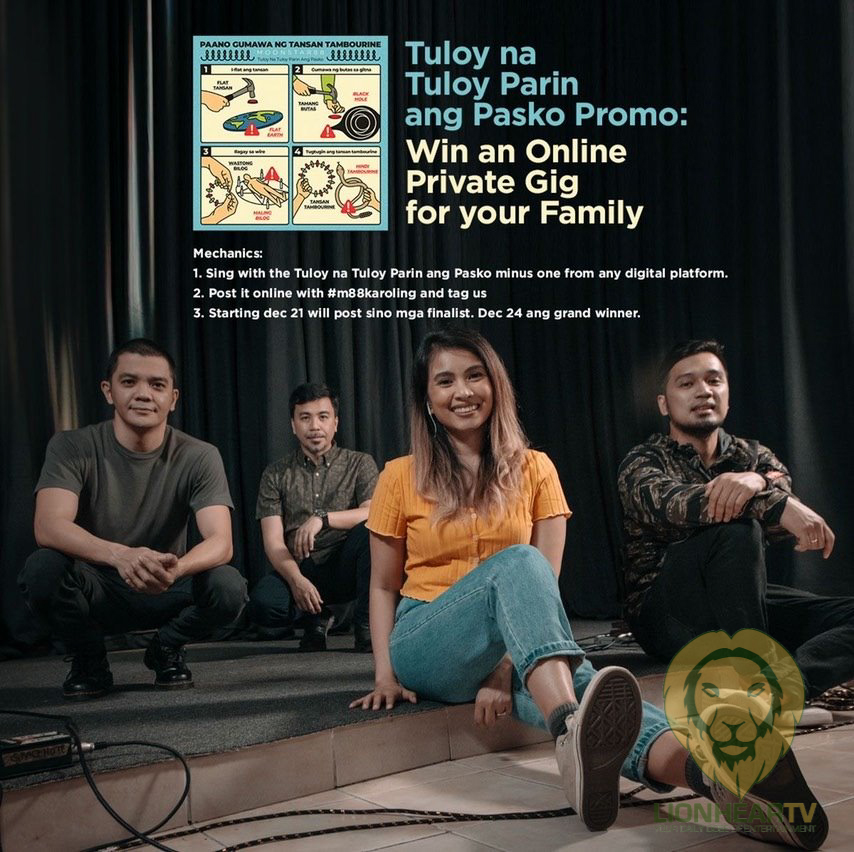 And today, December 24, 2020 they announced the lucky winners.Congratulations to Yam Robles (Grand wnner)! She will be having an online private gig and a surprise from Moonstar88.
Also, congratulations to Aljon Cruz and Hearty Escalona who both will also have an online private gig with Moonstar88.
With this, Moonstar88 makes us feel 'Tuloy Na Tuloy pa rin ang Pasko'.
In case you missed it, "TuloynaTuloy pa rin ang Pasko" is now available on all digital streaming platforms.
Comments