Actor Gabe Mercado pokes fun at former Speaker of the House Alan Peter Cayetano, after the latter used 'BTS' as an acronym for his new bloc.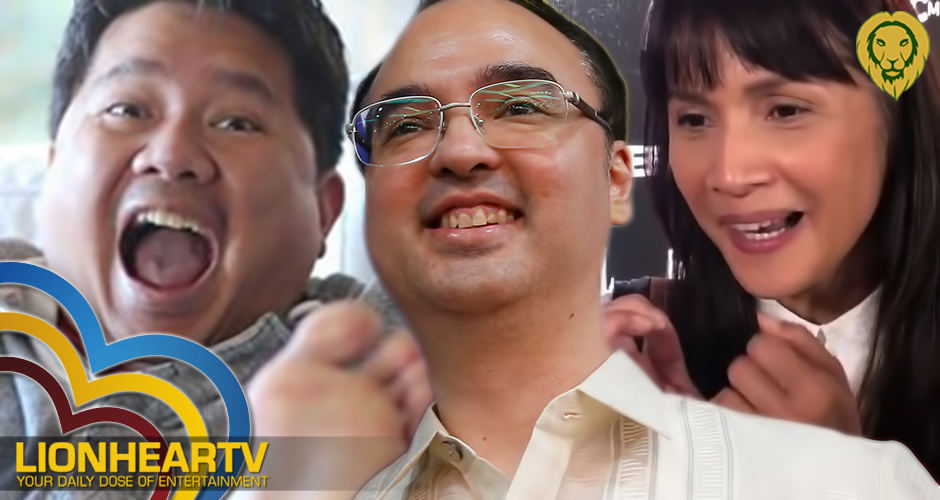 In his tweet, he suggested that instead of using the South Korean boyband's name, they should be called 'Lotlot and Friends'.
Instead of calling Cayetano's new coalition BTS, let's call them Lotlot and Friends.

Good luck, Matet!

— Gabe Mercado (@gabemercado) January 13, 2021
Actress Agot Isidro also couldn't help but laugh regarding the 'BTS ave sa Kongreso' bloc of Cayetano.
In her Twitter account, while filling her tweet with laughter, she wrote what kind of scheme the former Speaker is up to.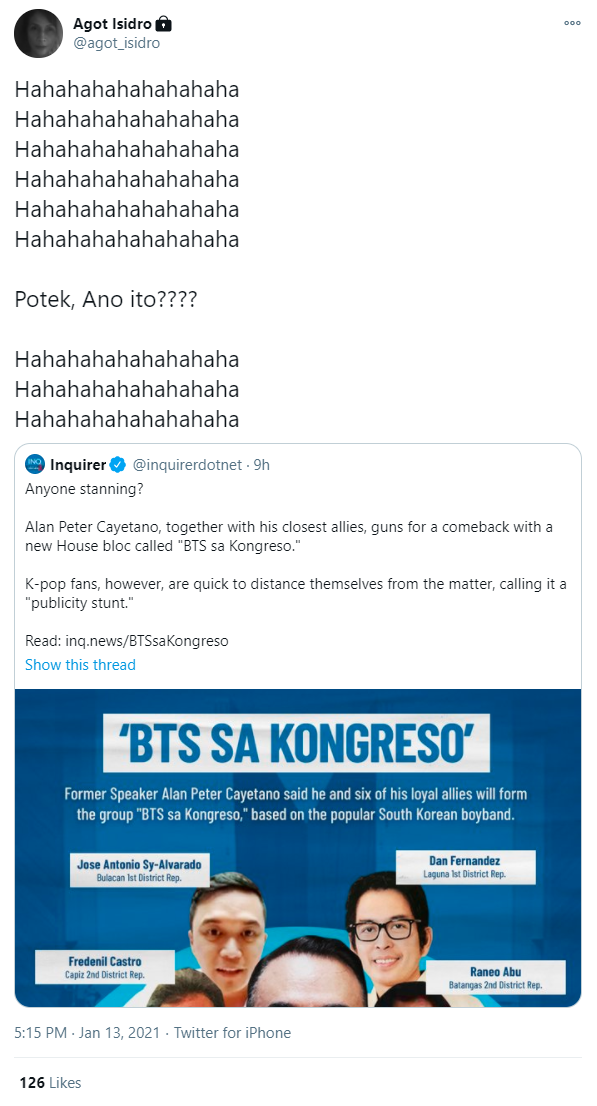 Now, this acronym was explained by Cayetano that it was meant to be 'Back To Service'. In his defense, he stated that "BTS sa Kongreso" is supposed to be an "independent" bloc of seven lawmakers in the House of Representatives.
It is set to be introduced in the Congress on Thursday in a restaurant in Quezon City.
However, the boyband's Filipino fans were not buying it.
As a result, the BTS fans made the tags #Kongreso and #CayetanoStopUsingBTS trended on Twitter, eventually calling out Cayetano and his group for naming themselves after the phenomenal boy group.
The fans also urged their fellow Army to report the matter to Big Hit Entertainment, the talent agency of BTS. The firm already made warnings regarding "unauthorized use of the artists' imagery and trademarks in publications".
Will Cayetano be in hot water once the issue reaches the agency? Or will he change the name of his bloc?
Comments