He is Willie Revillame. That's one.
Willie Revillame has been like a godfather to the poor, not even having to think twice to shell out his personal money, just to extend financial help to his needy audiences. You know that when people tell you to just cry in front of 'Kuya Wil' if you want to instantly get PhP5,000, they're mostly just telling the truth—I mean, come on, who does not want easy money, right?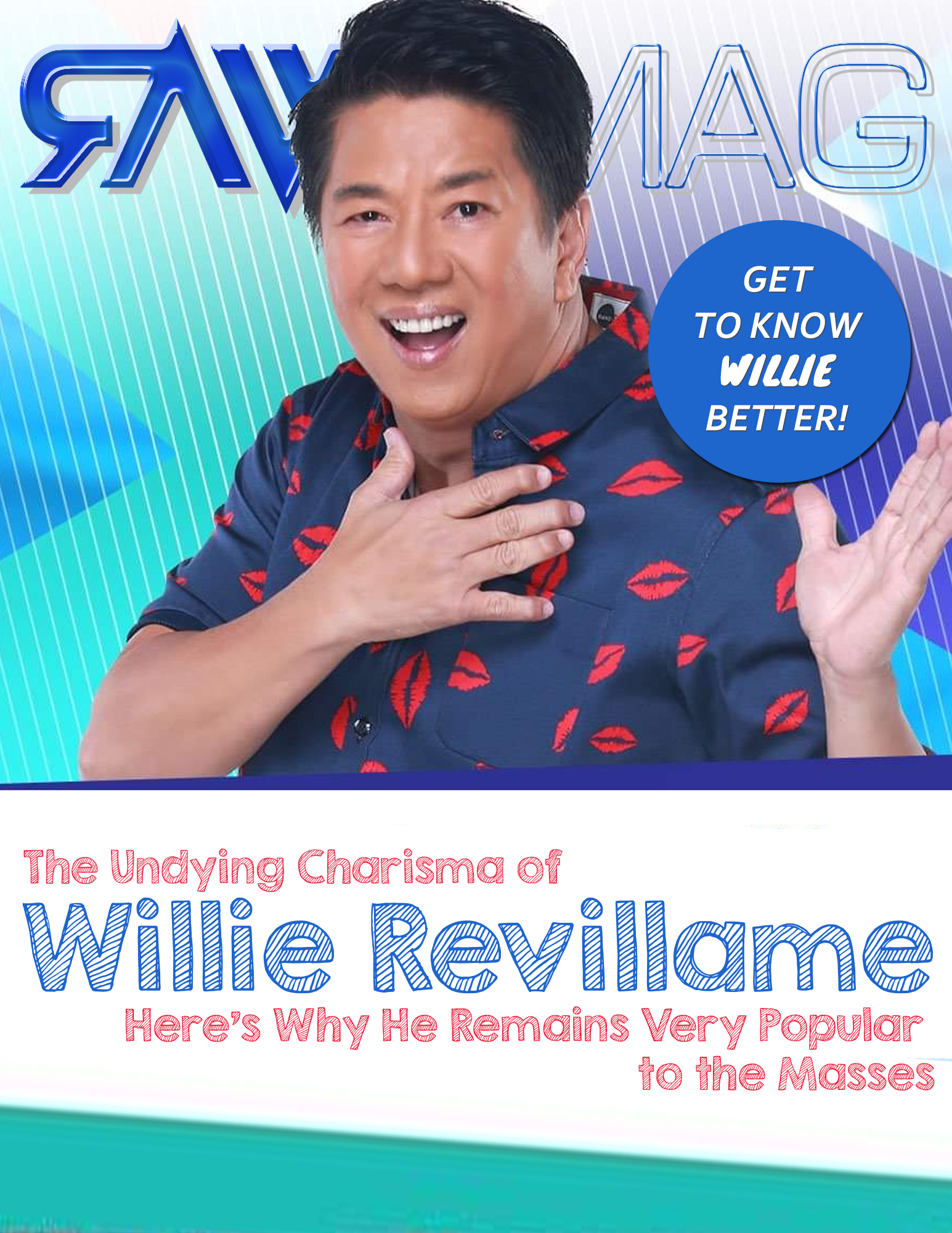 Kidding aside, the portrait Revillame created in the eyes of the poor has essentially made him a hero, and while this may be problematic, and can potentially encourage indolence, the notion that celebrities like him can have such great influence on the masses remains interesting.
Revillame's variety shows have hurdled the change of network, three times already. He first left ABS-CBN in 2010, after Wowowee's successful five-year run. In the same year, Wil Time Big Time debuted on TV5, only to be replaced by another show, Wowowillie, whose poor ratings prompted him and TV5's management to end it after only eight months of being on air.
In 2015, after nearly two years of television hiatus, he came back with another variety show—honed in the same mold as his past three noontime shows—but this time, on ABS-CBN's biggest rival, GMA Network. Wowowin aired its maiden episode on May 10, 2015, and is now set to celebrate its 5th anniversary, this year.
While Wowowin almost follows the same format as Wowowee and TV5 noontime shows, the unavailability of the noontime slot prompted Revillame to occupy GMA Network's pre-primetime block. The show has since been airing on the said time slot for more than four years now.
Last year, when the pandemic halted productions and the airing of live shows, Wowowin was among the Kapuso shows to temporarily stop going on-air. Revillame's eagerness to continue his work of reaching out to his fans—most of whom are poor—made the show come back just a month after going off-the-air.
Revillame celebrated his birthday on January 27 and his celebration drew flak from netizens for allegedly violating minimum health protocols after at least 4,000 fans lined up in front of the Wil Tower, hoping Revillame will come out to extend to some form of financial help like he usually does. Understanding this level of influence may be mind-boggling, but it's interesting to know that such power isn't unique to Revillame, as many popular celebrities have displayed a similar, if not better charismatic appeal to the masses.
His consistent display of magnanimous behavior towards the poor seems to play a major factor in why he keeps such a huge influence over his fans. People tend to take his action as a genuine display of compassion, but again, while easy money helps a poor family from starving for a day, the lack of a longtime plan remains problematic.
The correlation between poverty and idolatry has always been an interesting point of debate, and in Revillame's case, the distinct demographic composition of his fans—who mostly belong to the lowest-income classes—provides strong suggestions of the negative impact of his influence may be causing.
That being said, Revillame's choice to transfer to GMA Network, seems a very wise decision for him not to lose his grip over his staunch followers, who seem to follow him religiously everywhere he goes.
Revillame somewhat proved that his popularity transcends the influence of the television network his program is airing on, hence the sustained support he keeps enjoying even after jumping from one channel to another. It is hard to say whether or not the influence Revillame is having on his fans has gone to the level of a celebrity-worship syndrome, but we're kind of sure that this may be a case of entertainment-social celebrity worship, all the more making him an intriguing subject of discussion.
Comments