After all the teasings and kilig moments, former Pinoy Big Brother housemate Kobie Brown finally revealed his admiration for fellow PBB housemate Andrea Abaya.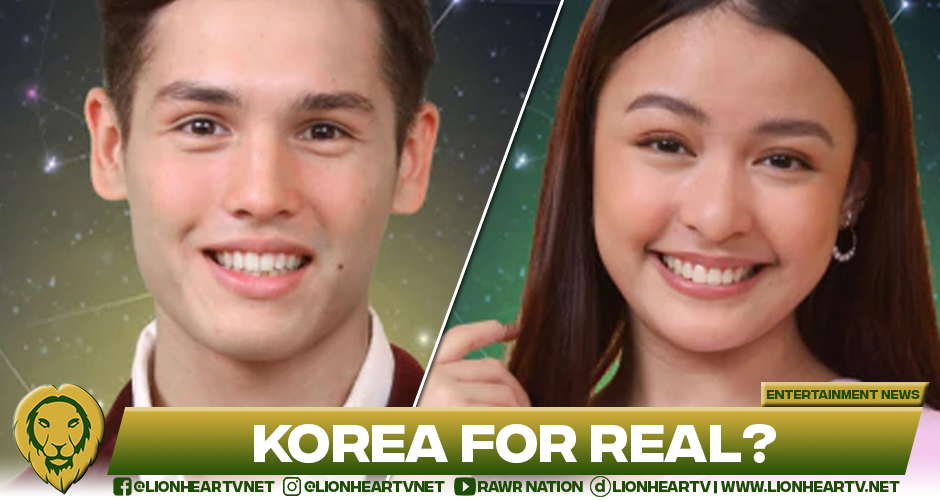 One of the Pinoy Big Brother: Connect housemates, Brown wasn't able to contain his feelings and finally admit that he likes Abaya and eventually courting her.
In an interview on the virtual show I Feel U, Brown revealed the true state between him and Abaya, who entered the Big 4 of the reality competition, recently.
"I can say I am already courting her po," Brown admitted.
The Filipino-British housemate appreciated Abaya's authenticity and the fact that she always makes him happy when they are together.
"What I can say about me and Andrea is it's so genuine. I really like her, I really like Andrea.
"When I am with her, she makes me happy."
The growing romance between Kobie and Andrea was already noticed by reality TV show viewers, resulting in the loveteam's formation, KoDrea.
Tracing back, Kobie Brown happily declares that he feels ready for the KoDrea love team during the press conference for ABS-Pinoy CBN's Big Brother: Connect's Big Night.
"When I first met Andrea, to be honest, we weren't really that close. We were really shy with each other. And, super, we really didn't talk that much. 
"We were really awkward. As I got to know her better and better, we became super close. So yeah, I'm happy about that," said Kobie.
Even the evictees from PBB: Connect can't help but notice the sweetness between them inside the PBB building.
But now, KoDrea is not just a love team but a budding romance close to reality. Kobie Brown can't help but think that this is the first time he's met a woman with whom he's been so transparent about his personal life.
"When I am around her I wanna give my 100%. I wanna listen to her and talk to her. 
"I've never been so open to a girl before. The feelings between me and her are genuine. I've never met anyone like her," Kobie said
Despite the confession, he said he is not in a hurry and will take time to get to know each other better.
"Of course, I wanna meet her friends first. We are still getting to know each other better. 
"At the moment, she's really been consistent. I really like her."