iWantTFC
Actors: Ina Raymundo, Paolo Angeles, Kat Galang, Kristof Garcia, Mark Wei, JM Mendoza, Sophie Reyes, Nicki Morena, and Ms. Frances Makil-Ignacio
Format/Genre: Web series, Drama anthology/Romance, Comedy
Premise: Flower shop delivery boy Caloy pulls out all the stops when it comes to romance. Despite his own broken heart, he serves as a bridge to quarreling lovers, a proxy for shy suitors, and a hype man to couples celebrating milestones together. Meeting Mrs. Cruz threatens Caloy's previously unblemished record. She is mysterious, beautiful, and more than a little bit sad. Ever the knight in shining armor, Caloy sets out to put a smile on her face and bring light into her life. (iWantTFC)
Watch it on: iWantTFC website and streaming app
Why You Should See It:
May-December love affairs have long excited television and movie audiences. It remains a curious topic, albeit romances between two people are mostly perceived by society to be taboo, and even unacceptable. To the champions of love, whatever its form may be, the portrait Me and Mrs. Cruz create is as beautiful and as valid, as any other romance stories ever brought to life, in movies, and on television.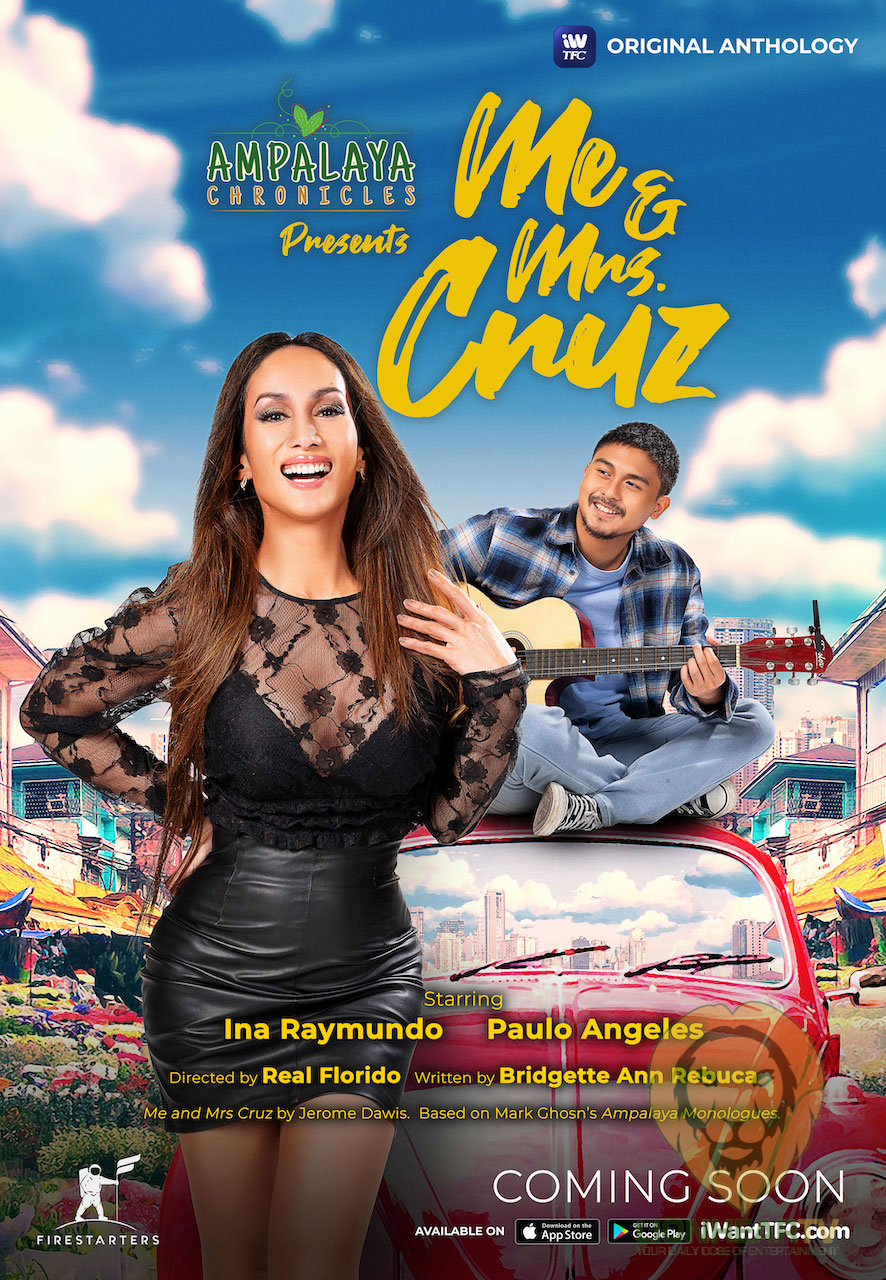 In this episode, Hashtag member, Paolo Angeles, plays Caloy, a young carefree, and sunny flower shop delivery boy, who gets smitten with the widowed, Mrs. Eva Cruz (Ina Raymundo). Still nursing his broken heart, Caloy immediately finds himself fallen with the brooding party woman, who, herself, is trying to move on from one devastating loss. Intrigued by the woman's mysteriousness, swooning Caloy embarks on a mission to free Mrs.Cruz from her sadness, and ultimately find his way into her heart.
Based on Mark Ghosn's best-selling book and stage performances of curated spoken word poems "Ampalaya Monologues.", Me and Mrs. Cruz, perfectly works as a one-hour stand-alone episode.  There are arguably still omittable sequences, but it nonetheless deserves a thumbs-up, as far as its being a May-December romance goes.
There is a level of kilig that can rival that of teenybopper team-ups, who are the usual players for masa romances, and to Raymundo's and Angeles' credit, they have undoubtedly pulled off a decent, if not excellent, work. Raymundo, is no question, the bigger artistic force, but like in any love story, the chemistry between the leads is the one that sells, and here, it is present.
"Me & Mrs. Cruz," along with the first two episodes "Adik" and "Labyu Hehe,"' is now available for free worldwide on the iWantTFC app (iOs and Android) or on iwanttfc.com. Viewers can also enjoy watching on a bigger screen through select devices on VEWD, ROKU streaming devices, Android TV, select Samsung Smart TV models, and Telstra TV for global users. iWantTFC is also available via Chromecast and airplay. For the complete list of compatible devices, sign-in instructions, and account activation, visit https://iwanttfc.com/help#tfc-on-smart-tv.
Watch the official trailer below: