In May 2005, ABS-CBN, ABS-CBN premiered the kiddie soap opera, Mga Anghel na Walang Langit, which many called the "miracle serye" since it undoubtedly fended off GMA Network's further advances in the rating game. It eventually brought down the Kapuso network's gaping lead, enough for succeeding Kapamilya programs to finally close in on the then reigning TV channel, GMA-7.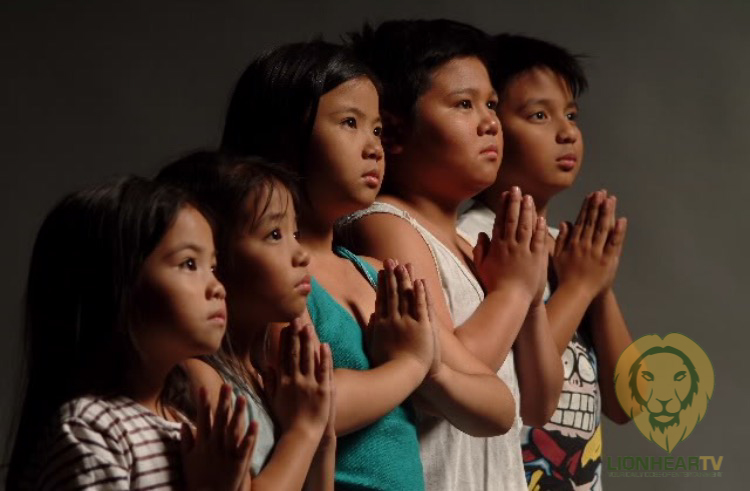 Following GMA-7's surprising ascent and eventual reign as the number one TV network in the country in 2004, ABS-CBN slumped to a point where almost anything it pitted against GMA Network's programs, was futile. As the Kapuso lead further expanded, however, ABS-CBN went back to doing what it does best—heavy dramas. The birth of Mga Anghel na Walang Langit—starring child stars Carl John Barrameda, John Manalo, Miles Ocampo, Sharlene San Pedro, and Nikki Bagapor—as it was told, wasn't planned, so did the success it achieved for ABS-CBN, at a time when its rival network was maintaining a tight grip on the number one spot.
Prior to Mga Anghel na Walang Langit's crucial victory, ABS-CBN suffered devastating losses, as many of its programs pitted against their GMA rivals failed to make a single victory for the network. Not only did ABS-CBN suffered miserably in viewership share, but it also received massive blows across all its ad revenue streams, making it harder for the network more expensive programs to counter GMA Network's expensive productions.
ABS-CBN's sudden downfall could be traced back to the birth of the fantaserye, Marina, starring the Optimum Star Claudine Barretto. While Marina is credited as the first-ever fantaserye in Philippine television, it can also be remembered to have started a local TV craze that would inadvertently catapult GMA Network to the top of the competition. On August 2, 2004, Mulawin premiered on GMA-7's primetime block, Telebabad, and while it didn't right away soar in the rating game–it ultimately reigned its timeslot and started an era for GMA Network's domination.
After Mulawin, GMA Network embarked on a frenzy of fantasy-themed shows, premiering one "telefantasya"—its own version of ABS-CBN's fantaserye—one after another. The following year, telefantasyas–Darna, Encantadia, and Sugo debuted on Telebabad, 
in April, May, and July of 2005, all mimicking the success achieved by Mulawin. 
It was a blow ABS-CBN had no way of reverting, and while it sustained its practically fatal defeats, it nonetheless entered a phase in its then 50-year-history, where it was no longer on top. But more devastating, perhaps, is that, at the height of GMA-7's reign, the Kapamilya Network was badly relegated to second place, and GMA-7 was enjoying an overwhelming lead, no other TV network ever enjoyed in the past.
ABS-CBN's downfall in ratings in 2004, marked the first time the network lost the rating battle after 16 years of holding the number one spot. Charo Santos, who was then ABS-CBN's CEO and President, even admitted in an interview, that the tragic defeat almost made her quit. It was also through her, however, that the network was able to begin bouncing back, just after a year it folded to GMA-7. 
In the second quarter of 2005, following Santos's order to write a script for a show intended to occupy the spot, reality-dating show, Qpids (whose premiere was delayed) was supposed to take, an entertainment team mounted the kiddie soap, Mga Anghel Na Walang Langit, just 10 days before its pilot episode. 
Faced with time and budget constraints, it was totally understandable that the only show they could come up with was not as ambitious and grand as its Kapuso counterpart.
Mga Anghel na Walang Langit debuted on ABS-CBN's Primetime Bida block, on May 4, 2005, airing just after the network's flagship newscast, TV Patrol World, going head-to-head with GMA Network's top-rating reality tv series, Extra Challenge. 
The Kapamilya heavy drama didn't topple the then long-time ratings leader, it undoubtedly strengthened its timeslot, enough for succeeding programs to deal with their Kapuso rivals, much more easily. A few months later, the Kapamilya drama faced a new contender—the action-fantasy, Richard Gutierrez-starrer, Sugo, which occupied the vacated timeslot of Extra Challenge, after it bade farewell on air. 
The match proved to be unfavorable to GMA-7, as it gave Mga Anghel na Walang Langit, (a late Maryo J. delos Reyes opus) a weaker rival. 
On January 31, 2006, ABS-CBN's miracle-serye, reigned its timeslot, defeating Sugo, in both Mega Manila and Metro Manila ratings. The win was sensational, as it marked the first time ABS-CBN made GMA-7's overwhelming lead to finally collapse.
With the success of Mga Anghel na Walang Langit, ABS-CBN seemingly realized that the strongest way to reclaim its lead is by going back to heavy dramas. 
It produced subsequently adaptations of classic movies into TV series, among which include Bituing Walang Ningning, and Gulong ng Palad. It also gave back the Network' confidence to venture into producing fantaseryes again, hence the debut of Kampanerang Kuba and Lastikman, which both topped the nationwide rating game.