ABS-CBN remains far from returning to its former glory, but it has undoubtedly made incredible progress in its quest to return to the service of the Filipino people.
On May 5, TV Patrol, ABS-CBN's flagship newscast, marks its first year of not being aired on free television. The day also marks the first year since ABS-CBN signed off, following NTC's cease-and-desist order, due to the expiration of its 1995 franchise.
ABS-CBN's departure from free television has sent waves of frustration and panic across the entertainment industry. It has also left a debilitating effect on press journalism. The loss of livelihood for thousands of former ABS-CBN employees is one thing, but its sudden shutdown to millions of Filipino homes is a major concern–losing a source of entertainment and information.
But the Network, whose mantra for decades has been, 'In the Service of the Filipino' continues to innovate and to hurdle the challenges since its shutdown amid the persisting pandemic.
The Network shifted its focus to various platforms that would still legally allow its content-production units to reach audiences.
Since its May 2020 sign-off, ABS-CBN upscaled its investment in international licensing and distribution, block timing with franchise-bearing platforms, and revitalization of its cable and other digital platforms.
Revitalization of Pay TV and Web Streaming Platforms.
As ABS-CBN departed from the free TV competition, the Network made its first step to returning to its viewers via the debut of its 24-hr TV channel, Kapamilya Channel, on June 13, 2020. 
They had it available on iWantTFC, the Network's streaming service. 
The company further strengthened its online presence as Kapamilya Online two months later when Kapamilya Online Live went online on August 1, 2020. 
The service was offered subscription-free to viewers, allowing access to many of the Network's loyal patrons to ABS-CBN's current and past programs. The Web-streaming channel has since been made freely available on the social media platforms, YouTube and facebook.
ABS-CBN is among the first content providers to allow the thriving of virtual live events. 
Through the August 2020 relaunch of KTX.ph, its primary ticketing service, ABS-CBN spearheaded the return of concerts and other live performances to patrons who are willing to pay and witness world-class performances at the comfort of their own homes.
Following the ABS-CBN News pulled off a similar effort by strengthening its cable TV and online services, including Teleradyo and the ABS-CBN Radio Service.
In late August 2020, the media company officially merged iWant and TFC Online–allowing the birth of iWantTFC, intended to cater to Filipino viewers in both local and foreign markets.
New contents steadily added to the service-rich multimedia library, including new series, movies, and even 'special' productions. 
The merge also coincided with the start of The Filipino Channel's complete migration to high-definition in all its international feeds, marking another milestone of ABS-CBN's three-decade commitment.
On social media, the Network inked a landmark deal with social streaming service–Kumu in October 2020. The partnership proved as meaningful as it brought back the phenomenal reality show–Pinoy Big Brother on December 6, 2020. 
This partnership further expanded with the debut of other streaming-based programs featuring ABS-CBN's up-and-coming artists.
ABS-CBN's former flagship FM station, MOR 101.9 For Life!, has since then transformed into a full-fledged digital service, introducing its new entity, MOR Entertainment on February 14, 2021.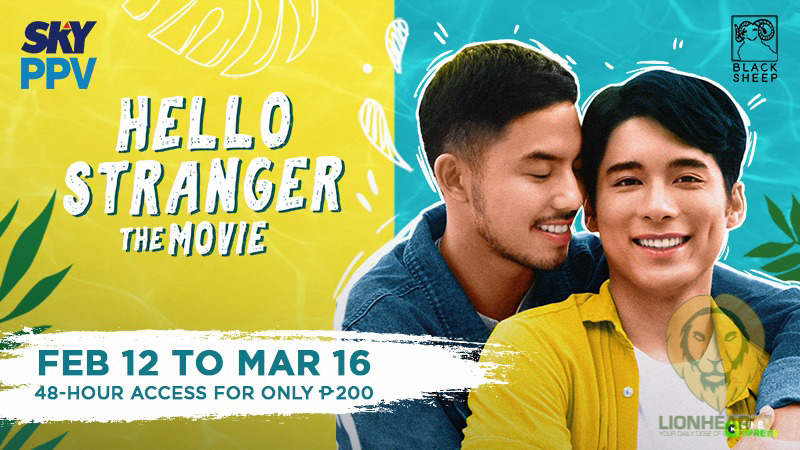 The BL film Hello Stranger is one of ABS-CBN's many efforts to participate in the revitalization of the local film industry during the pandemic.
Part of the Network's digital revitalization involved the company's film production outfits–Star Cinema and Blacksheep Productions. 
It went into producing new content[s] that would be available to the Network's online viewers.
Blacksheep premiered the boys' love (BL) series Hello Stranger on June 24, 2020. As pandemic restrictions–disabled theaters and cinema houses from reopening–Star Cinema, on the other hand, tapped KTX.ph and iWantTFC to deliver new films. 
Since the onset of the current health crisis, ABS-CBN has released no less than 10 films, including the latest Star Cinema release–Love or Money. 
The Network also carried on its film restoration campaign. Hence the recent release of its digitally-restored films on iWantTFC and KTX.pAs part of its efforts to intensify its partnership with foreign producers, ABS-CBN embarked on a collaboration with GMMTV, one of Thailand's biggest media content providers. 
The Network announced its partnership on June 15, 2020, which allowed the Network to air some of Thailand's most popular titles, including the phenomenal BL sensations, 2Gether, and its sequel, Still 2Gether. 
Both shows aired on Kapamilya Channel, as well as on video-streaming service, iWantTFC. The partnership further expanded with the subsequent airing of more GMMTV titles, including the comedy I'm Tee, Me Too and the BL series Theory of Love, and A Tale of Thousand Stars.
The GMMTV deal also enables ABS-CBN to explore myriad opportunities in music, film, and live entertainment that would feature both Thai and Filipino superstars. 
On December 5, 2020, held the virtual fan event, BrightWin Manila: The Virtual Fan Event via the ticketing and streaming platform, KTX.ph. 
GMMTV and entertainment production unit, Dreamscape Entertainment are also reportedly collaborating in coming up with content that features both Metawin Opas-iamkajorn (Win) and Vachirawit Chiva-aree (Bright), the stars of the sensational Thai BL drama.
In December 2020, along with the announcement of ABS-CBN's upcoming 2021 shows, Dreamscape Entertainment revealed the network's partnership with the Korean management agency, MLD Entertainment is set to have major developments. 
The deal was initially projected to bring together Filipino television and movie star James Reid and Momoland's member Nancy McDonie in a TV project titled The Soulmate Project. The latest reports now suggest Kapamilya actor Joshua Garcia is chosen to take over Reid.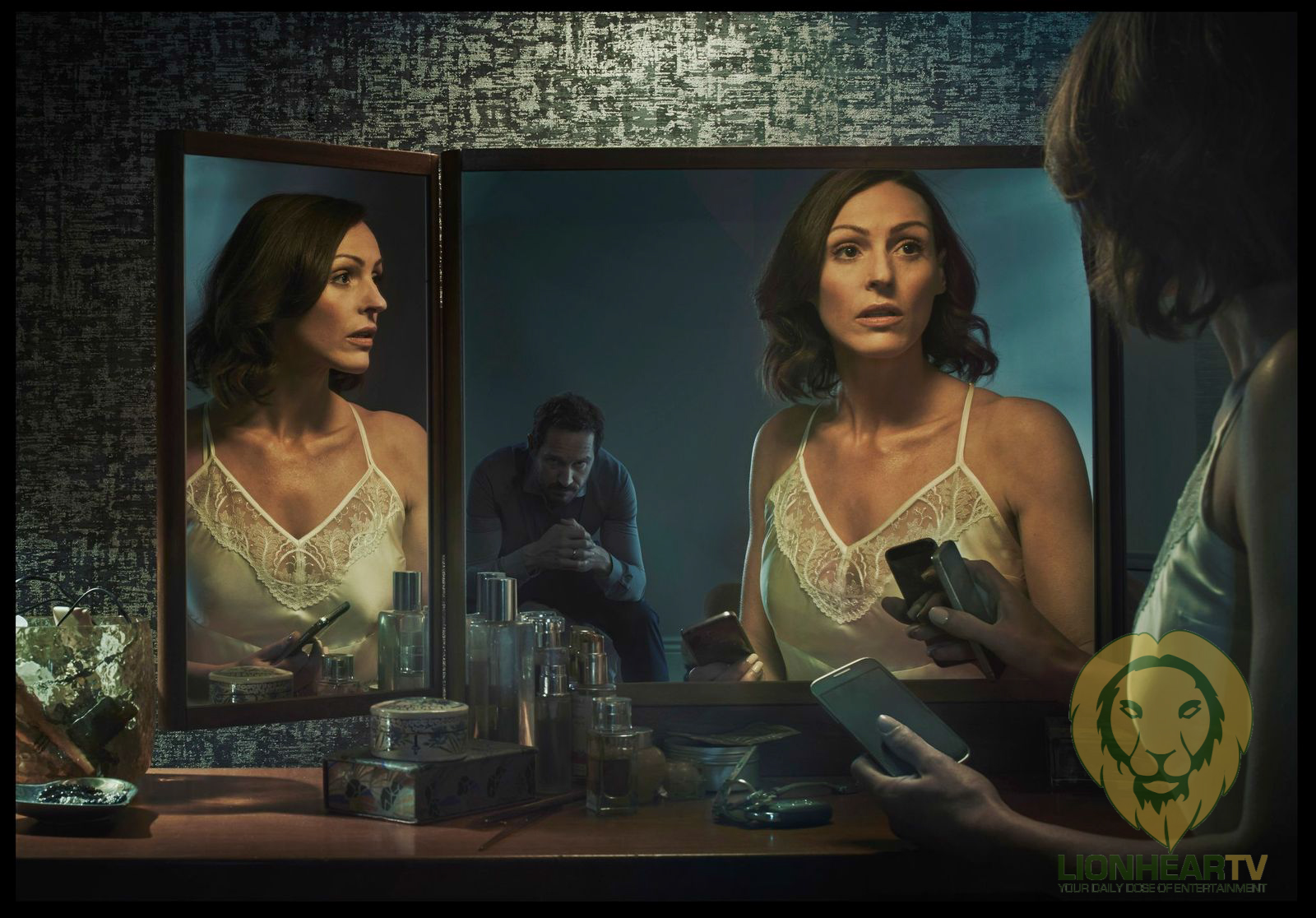 ABS-CBN will produce and air the local adaptation of the world sensation–Doctor Foster. It is made possible by a landmark deal with British producer BBC Studios.
On March 21, 2021, Kapamilya Channel and free-TV channel A2Z Channel 11 started airing the American series Almost Paradise. The series was a collaborative effort between ABS-CBN and the American production company Electric Entertainment.
On April 13, the Network announced its collaboration with BBC Studios. It is a landmark deal that would allow Filipinos to watch the worldwide sensation Doctor Foster and to have a Filipino adaptation at the same time. 
ABS-CBN, last year, aired via Kapamilya Channel, the British series' equally phenomenal South Korean adaptation, The World of the Married. 
With all these new partnerships, ABS-CBN has entered a new era of an intensified collaboration with international producers, alongside its efforts to bring more Filipino content to overseas audiences, through similar partnerships with distributors in Africa, Latin America, and other parts of the world.
Return to Free Television via A2Z Channel 11 and TV5.
ABS-CBN made its return successful to free television via the Zoe Broadcasting Network Incorporated-owned A2Z Channel 11 on October 10, 2020. 
The block time arrangement has since then enabled ABS-CBN to bring back Kapamilya programs, as well as debut new programs, for its viewers in Mega Manila and nearby provinces. The channel is also made available to viewers in other parts of the country, via cable television. 
ABS-CBN's former bailiwicks in the Visayas and Mindanao get deprived of Kapamilya services due to A2Z's limited reach.  
The Network goes the extra lengths to expand its free TV services. In January 2021, it secured another block-timing deal with another free TV channel, TV5. It allowed the airing of ABS-CBN programs– ASAP Natin 'To and FPJ Da King on the Kapatid Network on January 24, 2021. 
The deal expanded further with the arrival of ABS-CBN Entertainment programs that included the longest-running action-drama series FPJ's Ang Probinsyano to the primetime block on March 8, 2021.
Rising TV Viewership Share and Growing Online Subscription-base.
As ABS-CBN's block time partnerships boom, Kapamilya programs began getting improved viewership shares. The current figures are still far from pre-shutdown ratings, but massive development has taken place, merely a year after the Network's May 2020 free TV sign-off.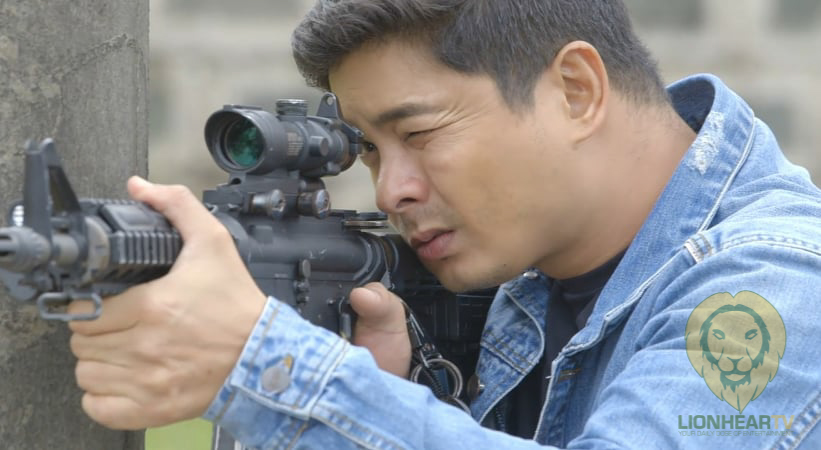 Ratings of Kapamilya primetime programs like FPJ's Ang Probinsyano, Huwag Kang Mangamba, Init Sa Magdamag, and all other shows have improved significantly in ratings. It showed an improvement from the first few months after ABS-CBN's free TV shutdown.
It proved that the block time deals secured the Network in regaining what it had lost, gradually. This improvement in viewership pushed ABS-CBN's ad rates across its ad-revenue streams.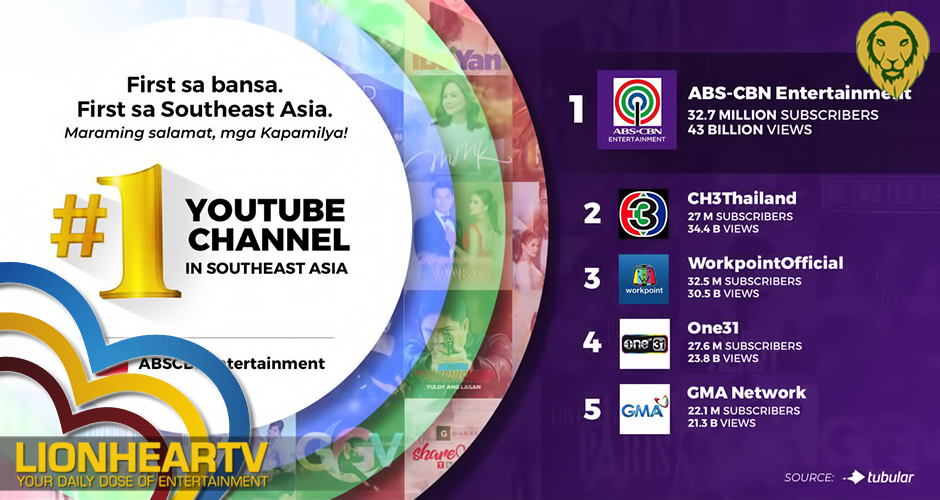 Online, there are even more impressive feats for the Network as its official accounts on both YouTube and facebook hit record-setting milestones. 
The network has recently announced its leadership among ASEAN media giants, as the most subscribed media entities on YouTube, as well as the most viewed, in the region.
Retained Partnerships, Surprising Returns, and Discovery and Acquisition of New Talents.
As the pandemic and the shutdown place the Network in an extremely volatile state, departures of talents and employees become a regular scene at ABS-CBN. 
With the dissolution of some of its major divisions, long-running partnerships also opted to leave the Network and search for stronger alliances with other major broadcasters. Some, however, kept their ties with ABS-CBN, and have in fact created a much bigger collaboration via its remaining platforms.
ABS-CBN retained ties with basketball league MPBL (Maharlika) and resumed its broadcast of the league's games on A2Z Channel 11. It re-affirmed the survival of ABS-CBN's practically dismantled Sports division.
Als,o ABS-CBN renewed its ties with the Miss Universe organization, as it becomes the exclusive free TV partner of the incoming most prestigious beauty pageant in the world, and its coronation night happens in May this year.
Following ABS-CBN's decision to allow homegrown talents to choose between staying with and leaving the Network, a bunch of its big stars subsequently explored opportunities in other TV networks.
ABS-CBN began shifting its focus on its remaining roster of talents. They invested in discovering new ones through talent management arms, Star Magic, Star Hunt, and Rise Artists Studio.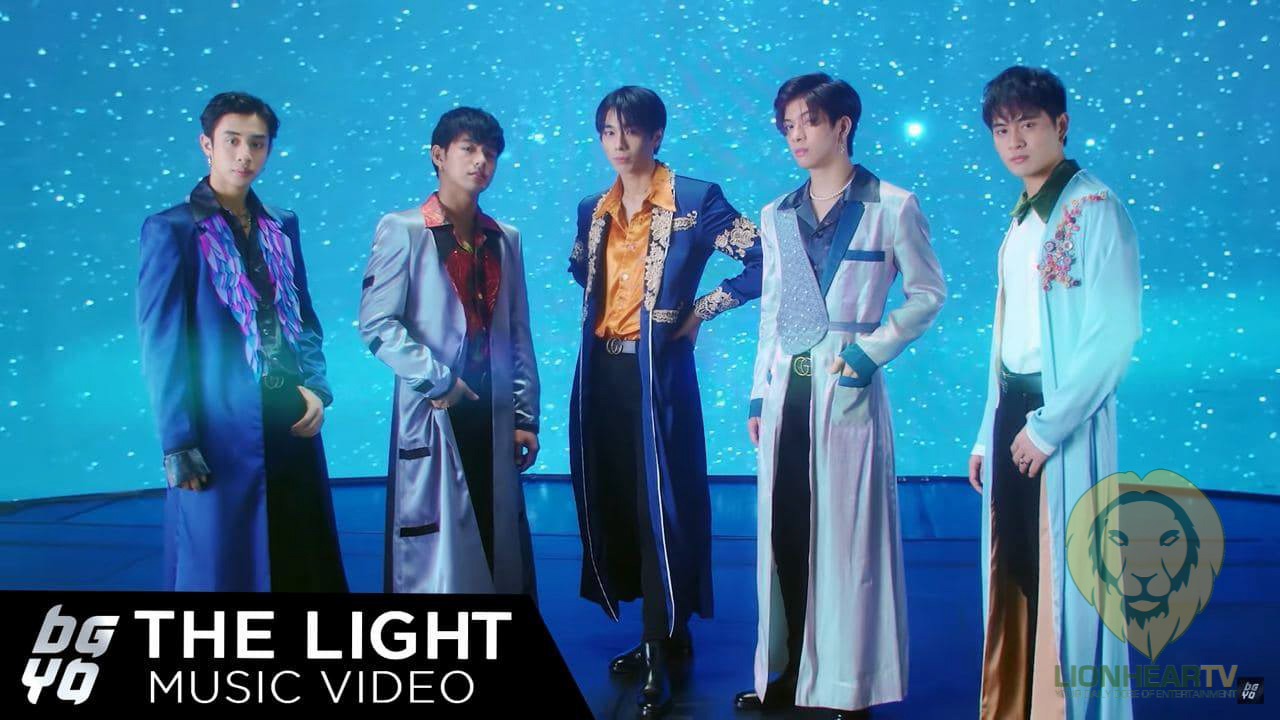 P-Pop act BGYO released the music video of their first single–The Light, in February this year. It allows the group to join the collective charge of rising P-Pop groups to the global stage.
As demand for the P-Pop genre and emerging acts surges, the Network intensifies its foray into leading the charge of new local idol groups in making it big in the international music scene.
Through this effort, ABS-CBN can bring to the limelight several up-and-coming idol groups, including the now chart-topping BGYO, MNL48, and BINi.
This venture is expected to progressively expand, as the Network continues its search to create new groups and talents.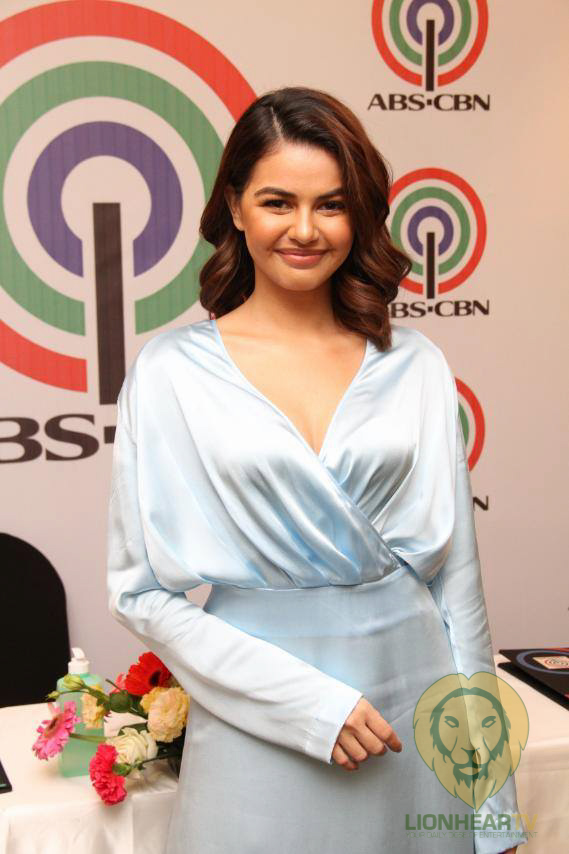 Surprisingly, the Network acquired new talents from its rival networks, even though it remains franchise-less. Among the new transferees is Janine Gutierrez. She shocked her fans when she signed up with ABS-CBN in March of the current year.
Another homegrown Kapuso star Sunshine Dizon recently joined ABS-CBN, ending her 25-year stint as one of GMA Network's staples.
More names have also been reportedly in negotiation with ABS-CBN, while others who previously sought opportunities in other networks are now back.
As the Network–almost its first year since it got forcefully shut on air, there is no question that the amount of progress it has carried out is still not enough to return to its former glory.
Rating-wise, the crown belongs to its former biggest rival, GMA Network, and there are no strong indications that ABS-CBN, with its still limited free-TV reach (through A2Z and TV5), can catch up. But there have been notable developments, both in the Network's bid to reclaim its viewership and expand its already powerful digital and online presence.
An ancient bird called a phoenix is associated with Greek mythology that cyclically regenerates or otherwise–it is born again. It obtains new life by arising from the ashes of its predecessor. 
ABS-CBN is like a phoenix. It came practically from the ruins of its former glory, and now, as it gradually emerges once again, it rises again, in a stunning fighting form, ready to dominate new territories other than the free television it previously lorded. 
Has ABS-CBN finally bounced back from its devastating tragedy? Its trajectory since shutdown provides screaming proof that it's getting there.
Comments