Turning 31 this year, Chiu continues to expand her horizon, as an influencer, as a host, as an actress, and as a multimedia personality. She is undoubtedly already on the cusp of her greatness, but she continues to push herself further to create new highs for her astounding career.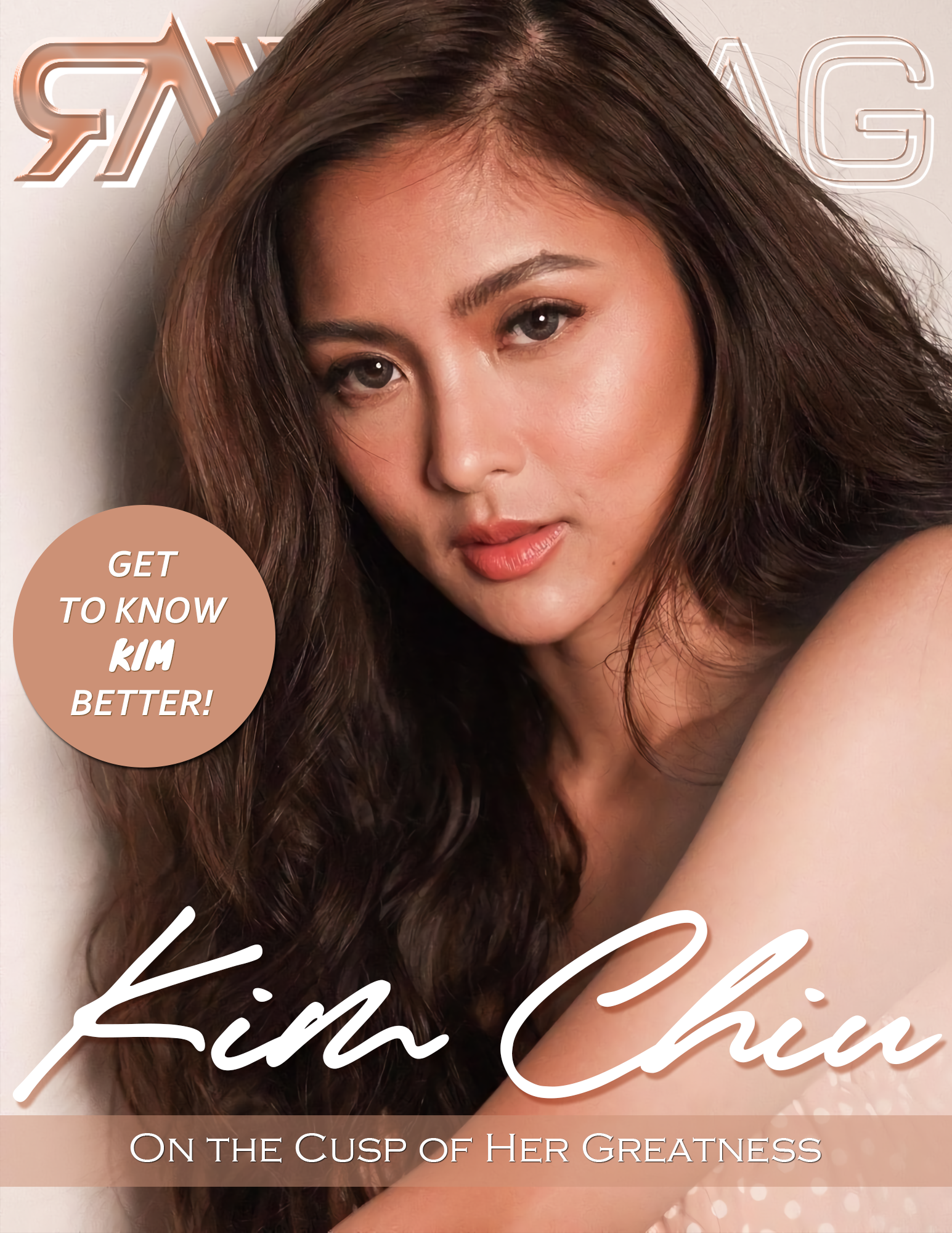 How Kim Chiu turned her viral Bawal Lumabas gaffe last year into a gold mine is an incredible feat. Not too many artists—in her generation, and before her, have ever accomplished as such. 
On the heels of her viral online blunder, a streak of career-defining projects made what could have been a regular year, into her busiest ever.
The actress continues to reap the inadvertent fruits of such misfortune today, as she looks poised to face yet another busy year, one that may once again give her interminably blossoming career, a record-setting turn!
Known for her energy and verve in hosting, the multimedia star's journey to her current stature is not bereft of the same flare and spunk. 
From her humble beginning at the PBB House, Chiu went on to carry through her showbiz dreams, even achieving towering milestones only a few in the industry are blessed enough to accomplish.
Kim Chiu's earliest breakthroughs in the local entertainment scene came in the form of a love team. 
Following her victory and eventual exit from PBB, the Cebu-native embarked on a string of memorable projects, starring on numerous television shows and movies, alongside fellow PBB alum Gerald Anderson, with whom she shared the popular love team, KimErald (taken from both their first names).
The onscreen couple went on to star on five TV series—Sana Maulit Muli (2007), My Girl (2008), Tayong Dalawa (2009), and Kung Tayo'y Magkakalayo (2010), Ikaw Lang ang Iibigin (2017), and six movies—First Day High (2006), I've Fallen For You (2007), Shake, Rattle, and Roll X (2008), Paano na Kaya (2010), Till My Heartaches End (2010), and 24/7 in Love (2012)—each performing singularly, in TV ratings and box-office. 
Aside from these, Chiu and Anderson also shared the spotlight in several appearances on various Kapamilya drama-anthologies. They also scored endorsement deals, both together, and individually.
As for Chiu, she earned an impressive number of engagements across multiple platforms. She became an in-demand brand ambassador, had hit movies outside without Anderson, and scored platinum-selling studio albums, proving her capacity as a formidable multimedia star.
In 2011, Chiu's career was making an exciting swing, when she headlined primetime TV soap opera, My Binondo Girl, alongside Xian Lim, with whom she would have subsequent successful projects, marking the beginning of a new era in her already spectacular venture to show business. 
KimXi—a portmanteau of their names to represent their loveteam—would go on to not only match the success of Chiu's team-up with Anderson, but also bring about new highs. 
With Lim, Chiu starred on four TV series—My Binondo Girl (2011), Ina, Kapatid, Anak (2012), The Story of Us (2016), and Love Thy Woman (2020), and in five films—Bakit Hindi Ka Crush ng Crush Mo (2013), Bride for Rent (2014), Past Tense (2014), Must Date the Playboy (2015), and All You Need is Pag-Ibig (2015). 
Interestingly, Chiu and Lim, first worked together in 2008, via the My Only Hope episode of the romance drama-anthology, Your Song.
Unlike most stars in her generation, whose successes are largely defined by a loveteam, Chiu's accomplishments are not confined to the victories she created through her on-screen team-ups. 
Outside KimXi and KimErald, Chiu was able to design her extraordinary acting portfolio, through her many noteworthy projects with other actors, enabling her to own one of the richest filmographies by any movie and television star, in local showbiz history.
In 2014, Chiu served as Coco Martin's leady lady for the mammoth ensemble drama, Ikaw Lamang. In the film, she starred alongside the Star-for-All-Season, Vilma Santos, in the horror film, The Healing in 2012, while in 2015, she joined Kris Aquino, Iza Calzado, Cheena Crab, and Claudine Barretto, as lead actresses in the film, Etiquette for Mistresses. 
As the modern horror movie queen, she starred in some horror movies, including The Ghost Bride (2017), the comedy-horror, Da One That Ghost Away (2018), and U-Turn (2020). 
She also headlined the MMFF film, One Great Love (2018), in which dramatic actors, Dennis Trillo and JC de Vera, served as her leading men. 
Chiu's blazing showbiz career also made her one of the youngest top tax-paying celebrities in the Philippines. 
Since 2010, the actress has repeatedly landed on the list of Bureau of Internal Revenue (BIR)'s List of Top Taxpayers, and paid larger taxes than her ABS-CBN bosses, proving her superstar status.
Her status as a multimedia celebrity continues to be reflected by her concurrent breakthroughs in film, television, endorsements, and recording. She recently released her latest single, 'Kimmi', as part of her celebration of her 15th year in show business. Aside from being a successful recording artist, she is also a dancefloor icon and has recently earned ASAP's Queen of the Dance Floor title.
Today, Chiu carries on with her ascent. She remains among ABS-CBN's biggest and most prized stars. And as she affirms her commitment and loyalty to the network, which relentlessly offered her venues to explore and expand her massive artistry, Chiu is set to push the cusp of her greatness to an even higher level, proving that despite the successes she was able to make in the past 15 years, there are still feats waiting to be carried out, which she definitely will, as she continues to be a Kapamilya Queen.
Comments