As the whole nation celebrates the Eid'l Adha, I join our Muslim brothers and sisters in commemorating the Feast of the Sacrifice, Ibrahim's willingness to obey Allah even to the extent of sacrificing his son.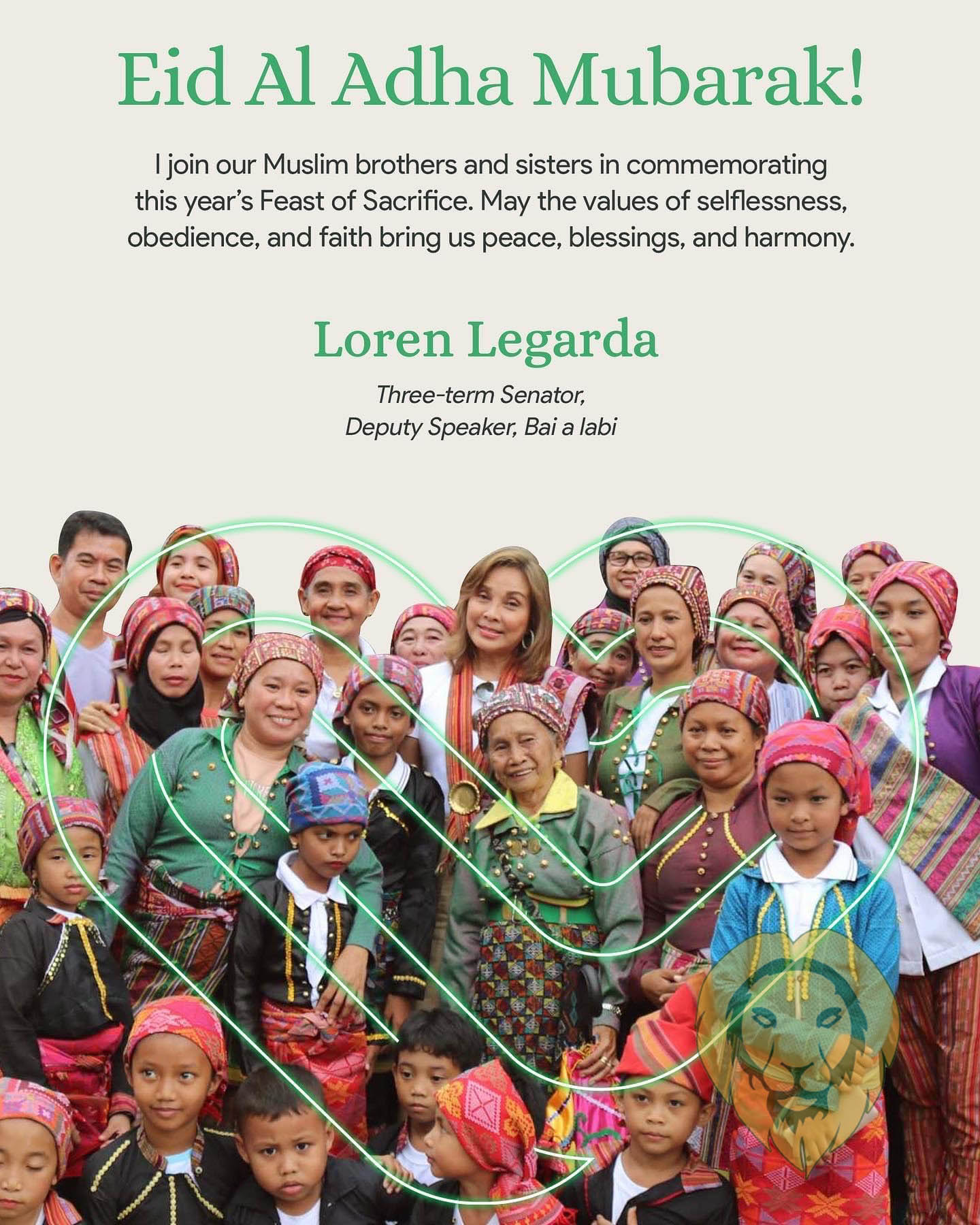 May we appreciate this reminder and take this time to reflect on the lessons that this feast signifies – strong faith and the admirable act of being selfless, obedient and willing to surrender to the will of God.
Regardless of beliefs and religion, I encourage everyone to respect the sacred feast of our Muslim brethren and together, let us develop interfaith harmony and hope that genuine peace and lasting security not just in the Mindanao region, but the whole nation as well, will continue to be realized.
I wish to reiterate my full support for government efforts to further strengthen Christian-Muslim unity. Greater awareness of each other's celebrations and traditions will help bring to the fore the significance of a healthy and constructive discussions among the different faiths in the Philippines.
I also wish to convey that as your Bai a' Labi and as a Representative of the people in Congress, I will continue to be your voice and push for measures and programs that seek to provide employment, quality education, accessible health care as well as initiatives to preserve and protect your culture and traditions.
Once again, may all our Muslim brothers and sisters have a meaningful and solemn celebration of this year's Eid'l Adha.
Comments