Kylie Padilla is working with Andrea Torres on a new project titled BetCin under Rein Entertainment.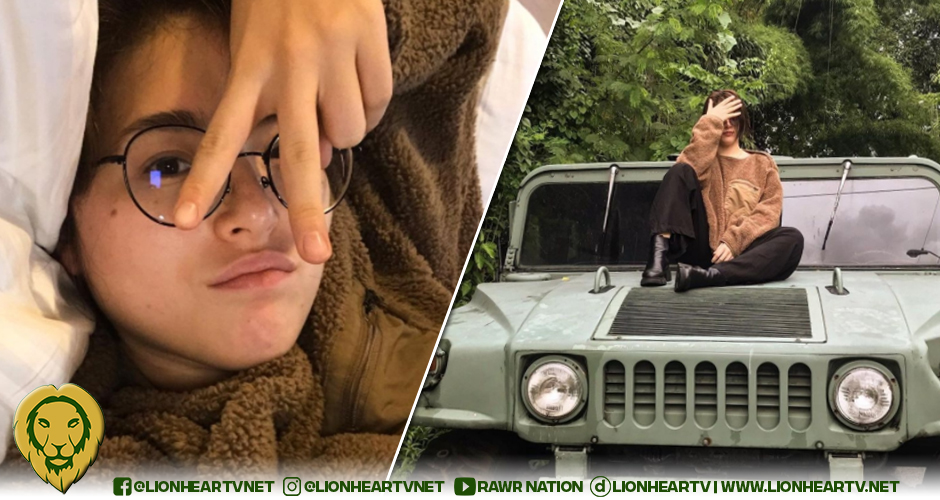 The two will play the role of an online LGBT couple Beth and Cindy or BetCin for short.
On her Instagram, Padilla hinted that the production of BetCin is already in the works. She posted: "Bye muna real world. #BETCIN"
View this post on Instagram
Before the production began its taping for the Web series, Kylie shared a teaser photo for 'BetCin—her script that showed two women holding hands on the cover. She captioned: "A whole lot of #BETCIN"
View this post on Instagram
Both Padilla and Torres posted the same photo on their Instagram accounts—their faces are very close together under the dim light.
View this post on Instagram
Torres captioned: "Ubos na ba? Wala bang natira sa tayong dalawa? Matagal tagal din tayong sumaya.. #BetCin @reinentertainment"
While Padilla posted song lyrics to her post: "Isisigaw ang ngalan mo't. Magpapakalunod sa pulang kabayo. Tamaan ka naman, oh pusong hindi makapagpaalam 🎶 #betcin"
BetCin will be directed by Shugo Praico. Padilla and Torres will be joined by Elora Españo and Chai Fonacier.
The release date of the upcoming series is still to be announced, but it will be available for screening on the screens of WeTV Philippines and iflix.
Comments