While this does not mean that ABS-CBN's fiscal situation is already stable, it is a good indicator of its continuously improving financial health and market confidence.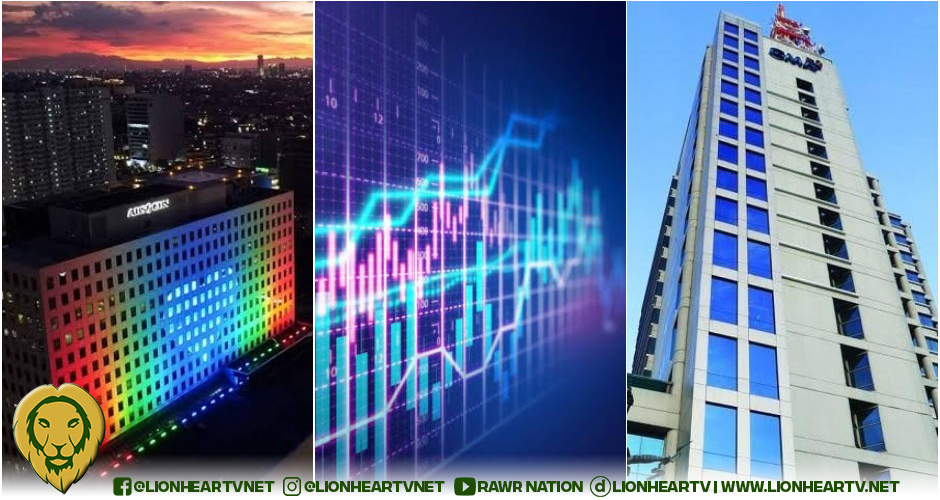 After posting a 15-month high on October 5, ABS-CBN Corporation's stock price surged further on the following day and saw the first time in four months that its trading price per share was higher than GMA Network Inc.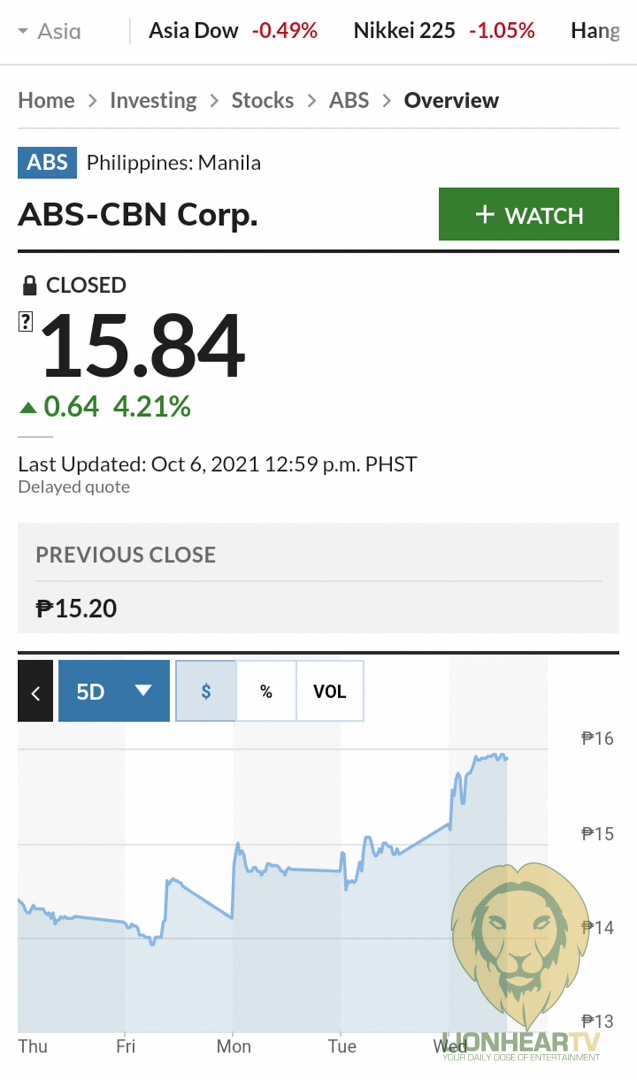 ABS-CBN Corporation hit yet another 15-month high when the company's stocks were traded at a closing price of PhP15.84 on October 6. The last time the stock was traded at a higher price was on June 5, 2020, when it was traded at PhP16.08 apiece. Interestingly, the firm's recent closing price marks the first time ABS-CBN Corporation surpassed GMA Network's stock price in four months. GMA Network Inc., its rival network's stock, had a closing price of PhP15.78, slightly lower than ABS-CBN's PhP15.84 apiece.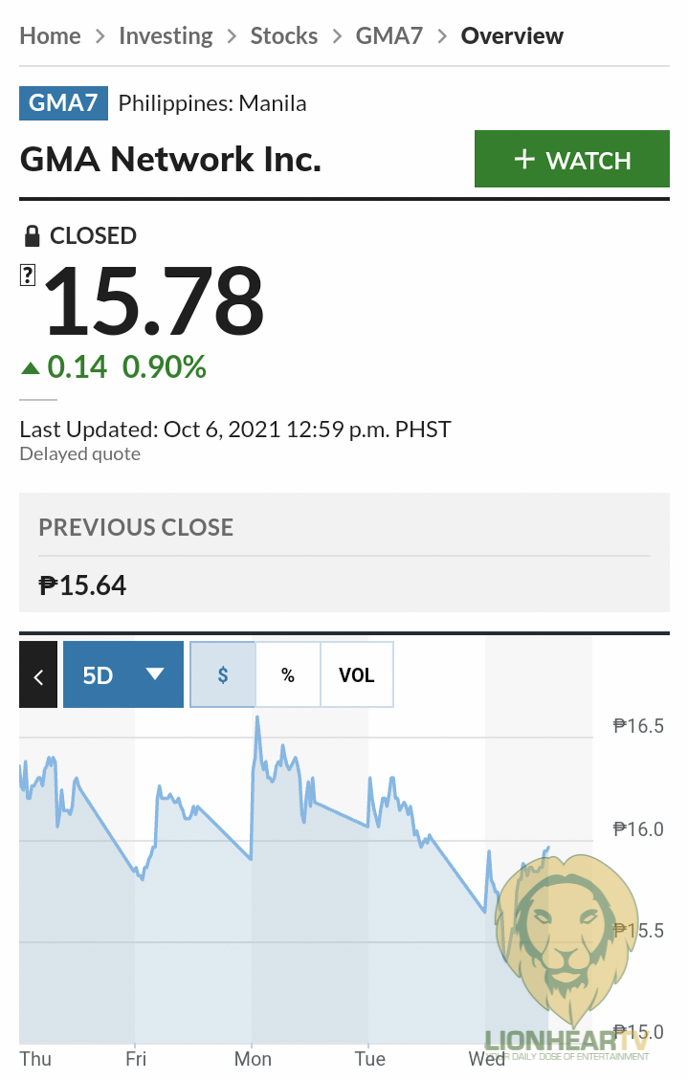 The last time GMA Network Inc's stock price was lower than ABS-CBN Corporation was recorded four months ago, on June 11, 2020, when the latter was traded at PhP11.34, while the former was at PhP11.40 per share. By any means, this does not indicate that ABS-CBN is performing better, as it is yet to catch up with GMA Network in terms of market capitalization and earnings-per-share (EPS).
Should this trend continue, however, other factors may also change? GMA Network's huge market value seems to have been hampering its stock prices to grow further. The firm stock has expanded from a 12-month low of PhP4.90 to a 12-month high of PhP16.66. However, prices have since been fluctuating, suggesting that there may be barely enough room to grow more. In ABS-CBN's case, prices have gone from a 12-month low of PhP10.32 to a 12-month high of PhP16.86., and have been steadily improving over the past few days. One-month performance of the firm has shown a 45% improvement, which is higher than GMA Network's 20%. Over the past year, GMA Network's share prices have improved by a staggering 216%, while ABS-CBN has improved by 17%.
That said, ABS-CBN still has to recover much of its losses in the wake of its free TV departure last year. The company may likely remain in the red until the end of the year. That said, its improving performance at the stock market may likely indicate future developments. The upcoming campaign season is expected to bring in revenues, which will rejuvenate the company's coffers.
Comments