Comedian-actor and former politician Dennis Padilla showed how he got impressed by Kylie Padilla's letter to her dad Robin for the latter's birthday on an Instagram post on Tuesday, November 23.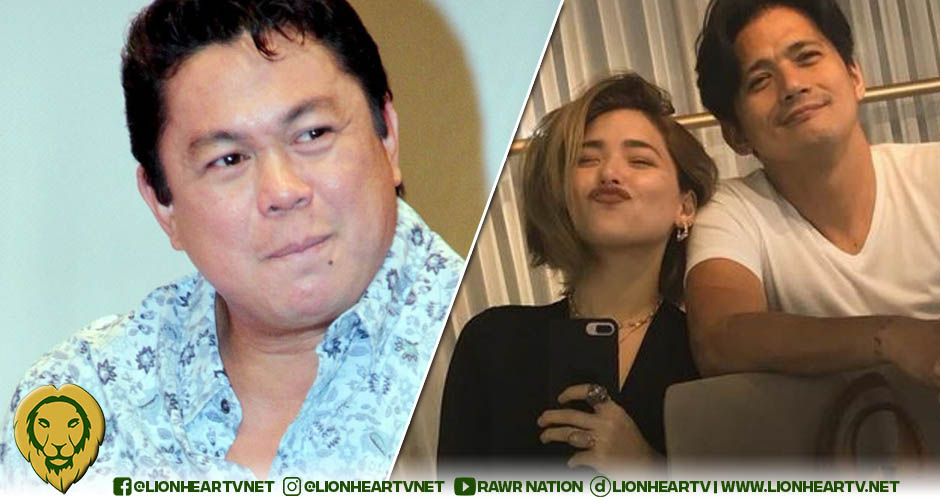 Padilla shared a screenshot of Kylie's Instagram post on his timeline.
Tagging Robin, he said, "Grabe… We love you anak…"
Kylie touched the hearts of many netizens after she posted her letter for Robin.
View this post on Instagram
The Kapuso star expressed gratitude to her father who has been there for her through the trials.
She wrote, "Writing about you, I would have to do with the most expensive kind of ink.
"Irreplaceable, you knew me when I could not yet even think
And you taught me to give life's battle a good effing fight
And I fight with all the strength I have
I know you in ways even I don't understand, yet
It's in the way we go quiet when we are sad, it's loud
It's in the way that we don't speak, but we feel it
And the way I try to find you in people that I seek
It's how I find comfort in just one touch
In an embrace, I waited so long to grasp
For a moment I felt like I lost something
A something, a thing that only you could bring and it would be enough
Wounds have their own way of healing
And time is where it finds its truest meaning
In all the things I cannot say
All the games I no longer want to play
It's the return to a girl I needed to face
I don't want any precious memories to go to waste
So with this ink, I rewrite the story
One where I am thankful and I am sorry
I think it's what you call maturity
Or maybe only now do I understand how your prayers protected me
Love is a beautiful thing once it sets you free
So today I would just like to thank you for being a father to me."
She ended, "KNP Happy birthday pa ❤️ @robinhoodpadilla"
View this post on Instagram
Dennis also commented on her post.
He said, "Grabe anak.. Naiyak ako… Your father is a good man…"
Following this, many netizens talked about his relationship with his daughter Julia Barretto.
It is known that he and his wife Marjorie Barretto, Julia's mom, got separated in 2007. Due to their difficult past, Dennis and Julia have been known to figure into feuds.