Global streaming service iQiyi, leading provider of beloved pan-Asian content worldwide seals a multi-title content deal with ABS-CBN, a leading Philippine media and entertainment company to produce four Filipino original romantic series for its international subscribers worldwide.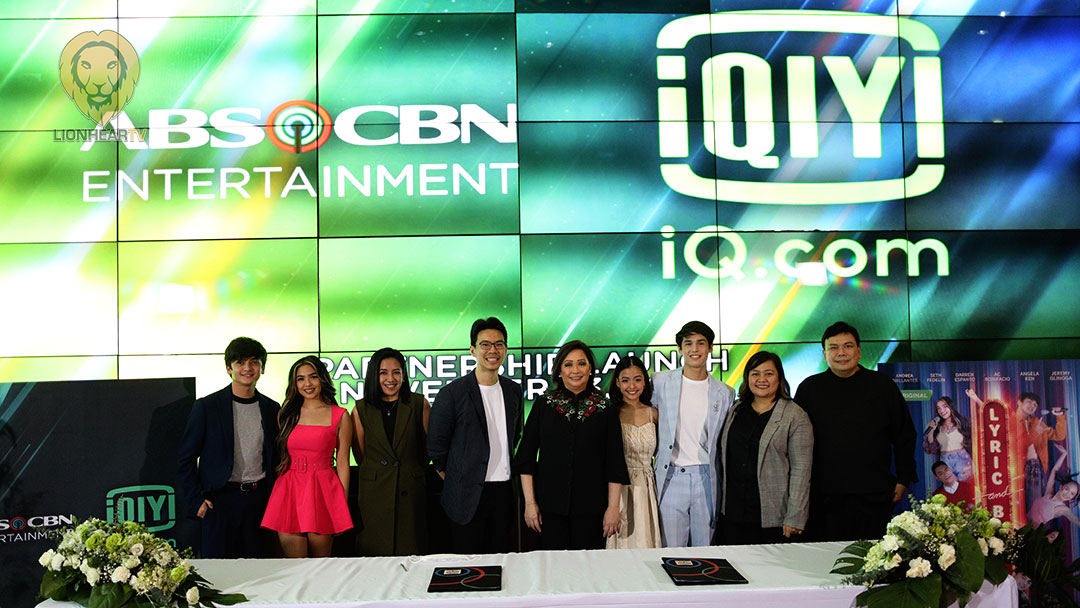 The partnership fortifies the commitments of both companies in bringing high-quality, relatable and inspiring Philippine content with universal themes while championing the Filipino talents and stories onto the global stage. Coupled with ABS-CBN's unrivaled creative capability on content production and with its seasoned pool of talents, the exclusive partnership enhances iQiyi's extensive and growing library of Asian content from Japan, South Korea, Greater China, Thailand, Singapore, and Malaysia available across 191 territories.
"We are thrilled to partner with iQiyi for its first Filipino local original series as we continue to tell meaningful stories and champion Filipino talent. Through their technology and our expertise in content creation and production, we strive to bring excellent Filipino content to local and international audiences and subscribers of iQiyi," said ABS-CBN Chief Operating Officer of Broadcast, Cory Vidanes.
"This partnership reflects both iQiyi and ABS-CBN's shared vision in showcasing Filipino talent and bringing it to the global stage. What the C- and K-dramas have taught us is that there is a global hunger to see more of that Asian talent, beauty and culture. And with this world class, multi-title partnership with ABS-CBN, iQiyi is proud to present amazing productions from the Philippines to audiences across iQiyi's 191 territories worldwide. There is a place for us in the global spotlight and it's time for the Philippines to shine," says iQiyi country manager, Sherwin dela Cruz.
The partnership between iQiyi and ABS-CBN will produce the multi-title Filipino originals that will be top billed by this generation's multi-talented and most-sought actors and streamed exclusively on the iQiyi app and www.iQ.com.
SAYING GOODBYE
Get your hearts ready to flutter and pound when "Saying Goodbye" debuts on iQiyi on December 4, 8PM, new episode weekly. "Saying Goodbye" is a YA series that stars Andrea Brillantes and Seth Fedelin, also known to millions of fans around the world as #SethDrea, respectively take on the roles of Elise and Ricky. In the series, we are introduced to Elise and Ricky whose paths fatefully cross at an old record store fighting over the same album of their beloved artist. Soon enough, their first meeting turns into an enduring friendship, all the more strengthened by their love for life and adventure. Ricky, despite having a heart disease since childhood, decides to focus on his bucket list with the help of Elise. On the other hand, Elise, despite being conflicted with her best friend's attitude towards life, agrees to go on an adventure with him to fulfill his list. The series also features the newly formed loveteam of Andi Abaya and Kobie Brown.
Andrea:
"I play the role of Elise, a med student in Saying Goodbye. The series is about between Elise and Ricky who have been best friends for seven years and as Elise, she helps out Ricky to achieve his dreams.
We are both very happy indeed for this blessing and thankful to God and our hearts are full.
We just really feel a lot of pressure since this will be seen by a wider audience. We're trying to push ourselves beyond our limits to make the fans happy from the Philippines and internationally. "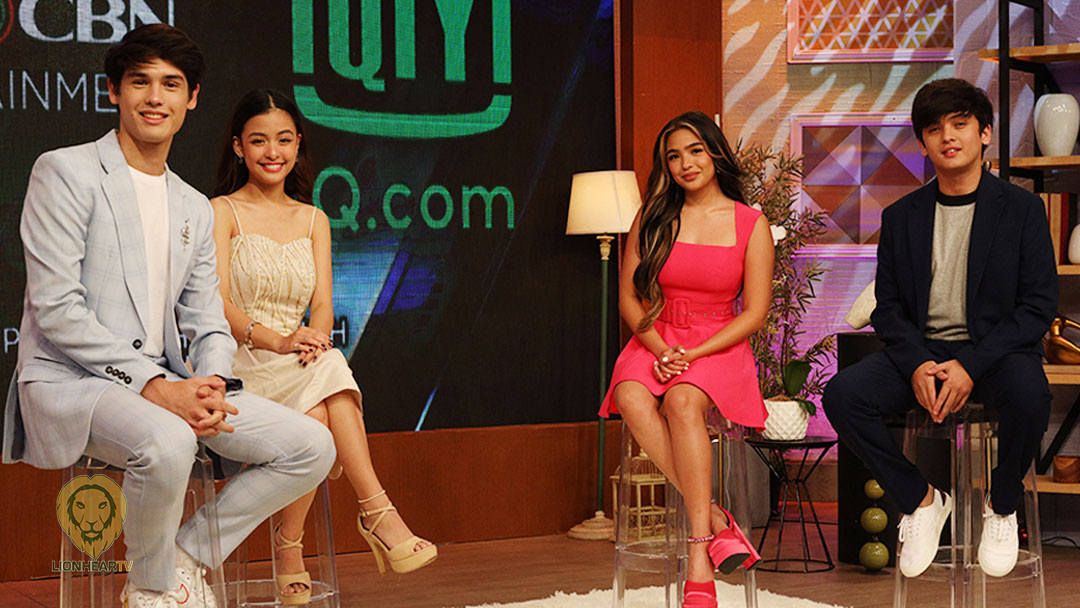 Seth:
"I am Ricky in this series, a chef and who has a heart ailment, I'm best friends with Andrea's role, Elise. We're also nervous because this is all new to us, and I am very grateful to all those who have entrusted us this project, to our bosses, and to God who made it all possible."
Andi:
"The character I'm portraying is Joni. And Joni is the childhood best friend of Elise. And she's a really happy-go-lucky person, she's always so jolly, and like what Kobi said she also falls in love with this guy named Vic. The one thing I learned from Seth and Andrea is to just enjoy the experience. It was an honor working with them and nagpapasalamat ako because they made this experience extra special, extra fun and it's something that I will forever keep in my heart."
Kobi:
I'm doing the character of Vic, si Vic is the best friend of Ricky, Seth's character. But Vic is very awkward guy, he's new in Pampanga, so he goes there to live his life to the fullest, he has a heart disease and that's where he meets Ricky's character.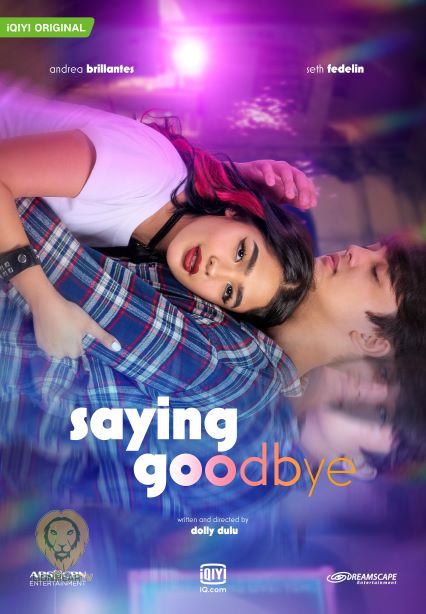 For me, you always have to be prepare be going to the set. You know, it's my first project, I wanted to do my best. Just don't be too nervous, when I was there in the sent It just all went through perfectly. And everyone made me feel comfortable, the staff were very helpful, the other artists are very helpful to me, so that's something I learned, just go with the flow.
HELLO, HEART
Meanwhile, K-drama fans should watch out for "Hello, Heart" that will debut on December 15, 8PM, new episode weekly, the Filipino's rendition on cohabitation theme starring YouTube's phenomenal star Gigi De Lana alongside Gerald Anderson, one of the nation's busiest leading man to-date. "Hello, Heart" is a romantic comedy that follows Heart, a beautiful, perky and hardworking woman but is very unlucky in life. Her life starts to turn around upon meeting Saul, an emotionless, business-as-usual guy who hires her to pretend to be his wife to please his grandmother with dementia. Saul, being doubtful of Heart at first, decides to watch her every move until he finds himself falling for her. A series of unexpected events happen between the two who continue to pretend to be a couple in the presence of Saul's grandmother while trying to dodge the romantic feelings that have developed between them. The series' official theme song, "Bakit Nga Ba Mahal Kita" will be covered by Gigi De Lana, originally sung by Roselle Nava.).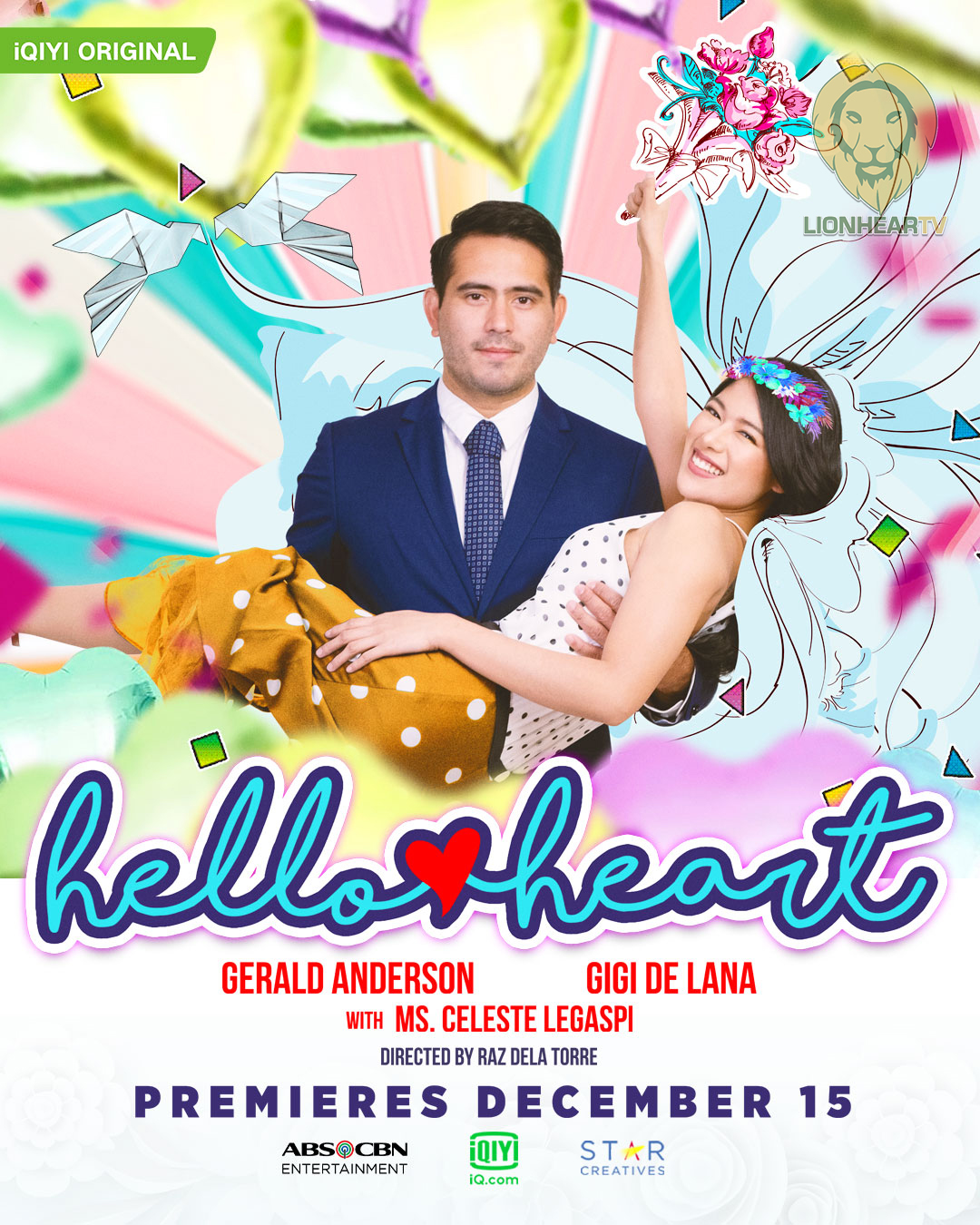 Gerald:
"First of all I was excited kasi it's something na yugn character ko bilang Saul is a character I've always wanted to play. You know, business tycoon and very me. It's a dynamic character and nung sinabi na si Gigi makakasama ko siempre ni-research ko agad ss Youtube, I watched her videos na kumakanta and for some reason it always works when there's fresh and new tandem, it excites me because it's another challenge as an actor. And it's exciting for the fans. Again for Gigi's fans, please watch out for her, she worked so hard, and pinaghirapan din ng maraming tao and on December 15 on iQiyi, panoorin po ninyo."
Gigi:
"May halong pressure, kasi kinalakihan ko is pagkanta, yun yung passion ko. Peroi yung nakikilala ako ngayon as artista, it's a big accomplishment for me, and gusto ng mom ko na mag-artista ako. I'm proud of myself, kasi malayo and singing sa pagiging artista, since sa pag-aartista di lang ako kumakanta lang dun, binibigay ko yung buong puso ko. Grabe very open and very vulnerable talaga yung pagiging artista,so I'm very very happy na ganito yung nakakamit ko."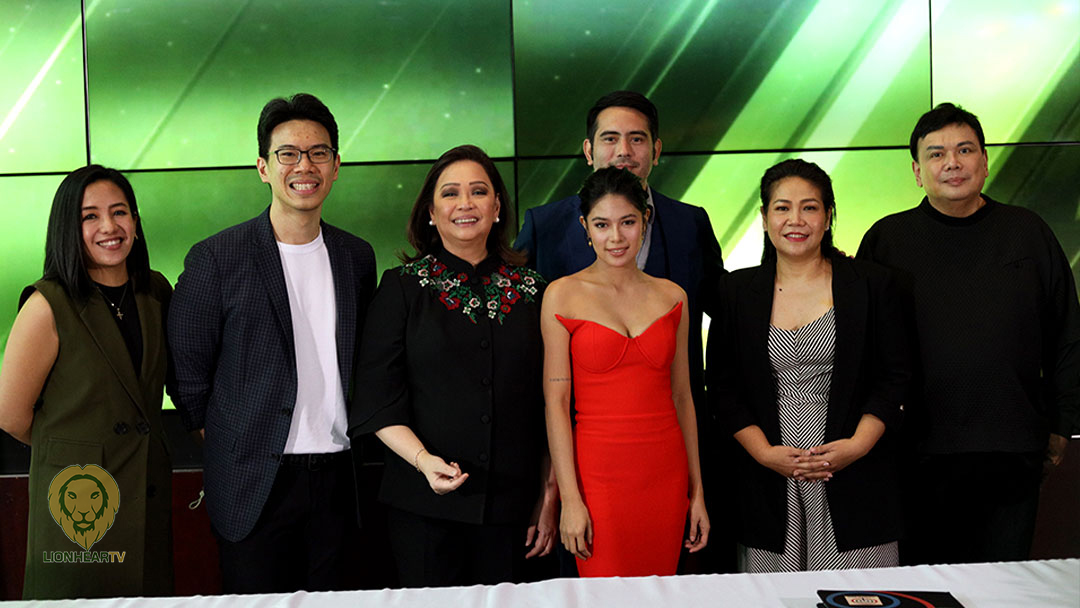 LYRIC & BEAT
Also revealed in the press conference is the teaser trailer of Lyric and Beat coming soon in 2022. This romantic musical series starring Andrea Brillantes, Seth Fedelin, Darren Espanto and AC Bonifacio is set at the backdrop of Philippine National Conservatory of Music where the best and misfit students are pitted against each other on who will finally represent the school for the most-awaited prestigious National Music Competition. The series will also star Nyoy Volante, Agot Isidro, Joanna Ampil, Sheena Belarmino, Jeremy Glinoga and Angela Ken.
At the heels of iQiyi's Original and Exclusive recent hit titles such as "Danger Zone," "Ferryman: The Legends of Nanyang," "Unforgettable Love," "My Roommate is a Gumiho" and "Jirisan", the latest Filipino series "Saying Goodbye" and "Hello, Heart" that will soon be available on iQiyi and www.iQ.com heralds a major milestone for Filipino content and talents to be easily accessible globally.
For more amazing Asian content, users can log in for free or sign up for a subscription (skip ads) at the iQiyi app and www.iQ.com.