From pioneering the digital age of New Queer Cinema in the Philippines with his internationally awarded films such as Memories of Forgetting (2020), Jino to MarĪ (2019), Tale of the Lost Boys (2017), Unfriend (2014), Kasal-The Commitment (2014), The Game of Juan's Life (2009), Antonio's Secret (2010) – Joselito Altarejos very recently turned his advocacies and creative pursuits in highlighting the national democratic ideals and struggles of the Filipino masses by infusing them to his upcoming films.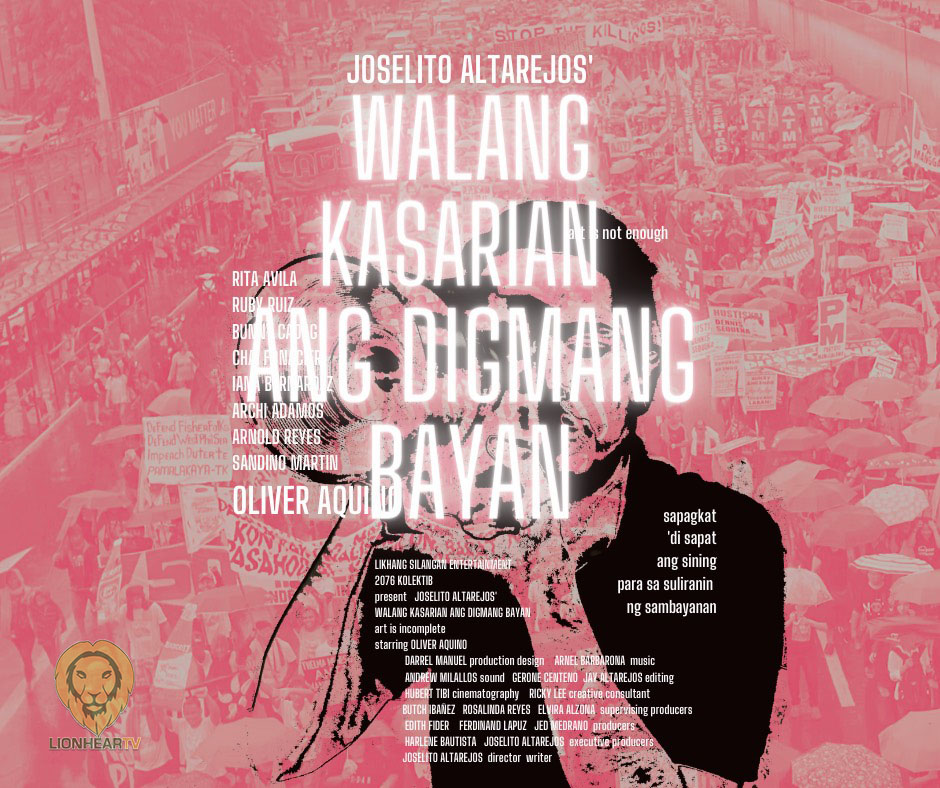 Currently in post-production, Walang Kasarian ang Digmang Bayan (art is not enough) will be Altarejos' contribution to the continuing saga of his countrymen against tyranny and sociopolitical oppressions.
With his newly formed production, 2076Kolektib, his ultimate goal is to create and produce multimedia contents that will arouse, educate, and inspire his audiences to become more vigilant and conscious of the social issues and challenges they face in the age of yet another strongman rule.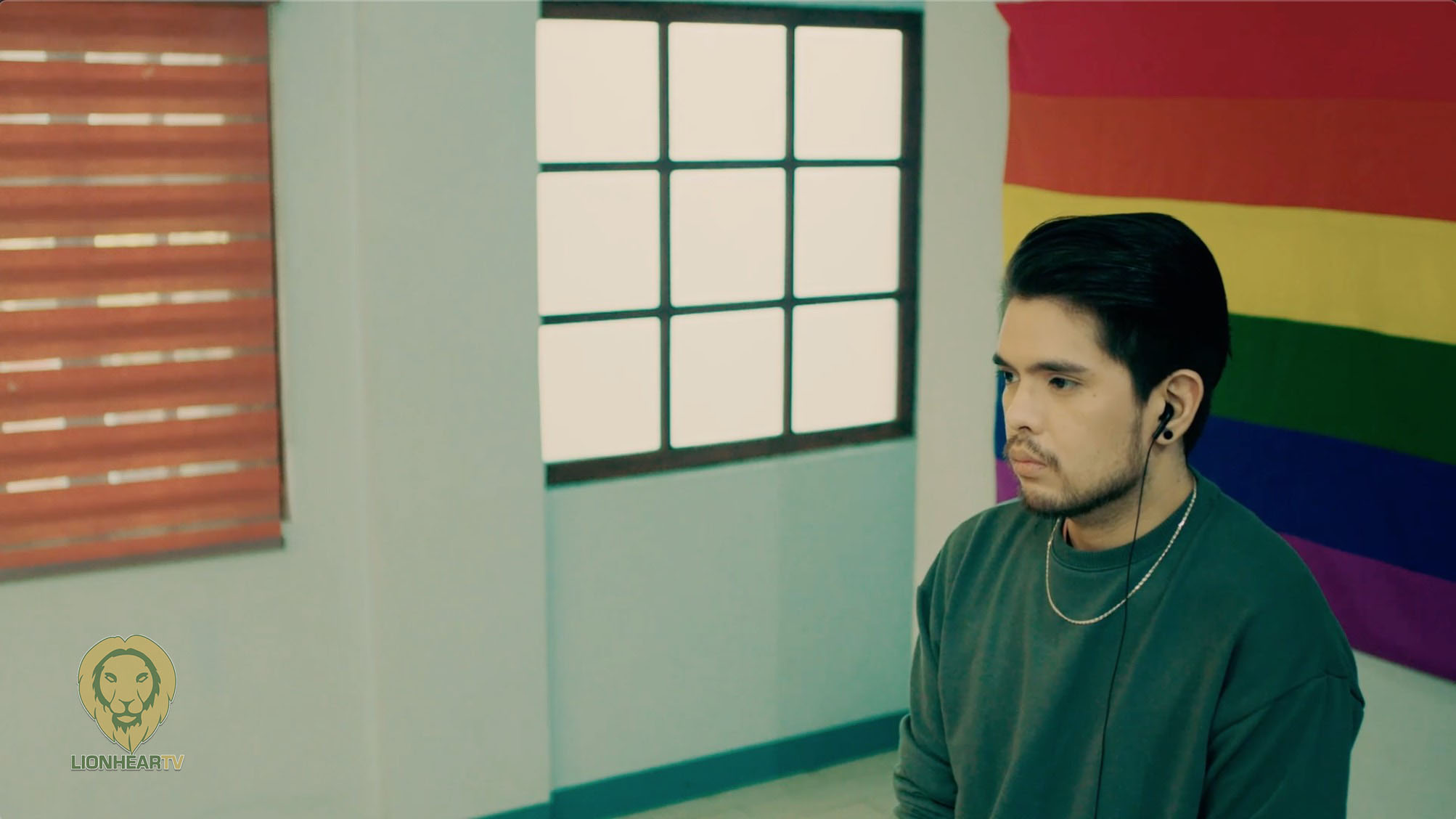 In the true spirit of independent filmmaking, Altarejos' decades of experience and continued quest to acquiring more profound knowledge and creative enrichment is geared towards marshaling the sentient and jolting the uninformed – while still very much adhered to forming the Brockanian concept of the Great Filipino Audience.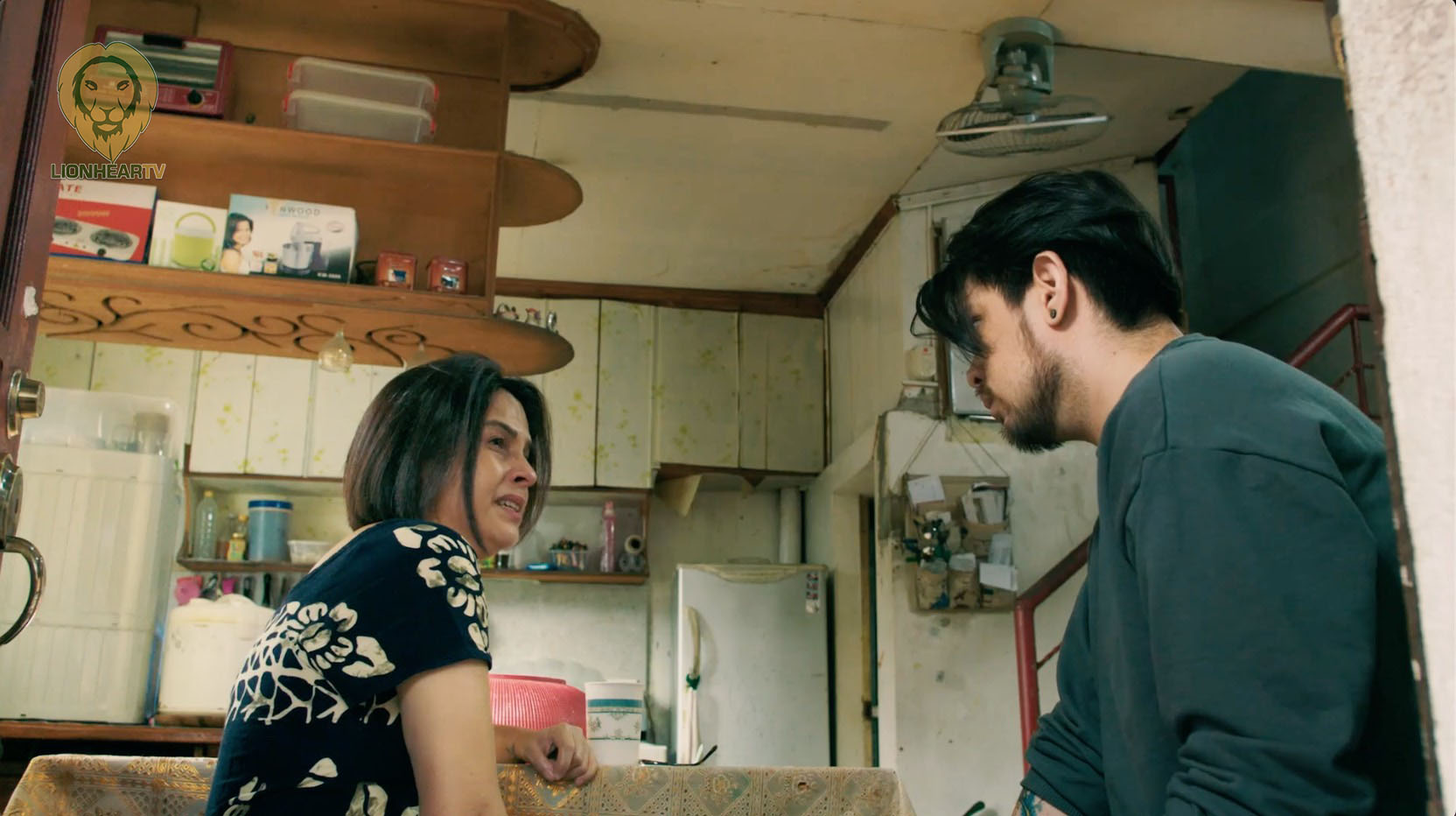 Altarejos, a native of Masbate, had formative years in theater and television. He is then commonly referred to as Jay Altarejos before he was given the grand opportunity to become a filmmaker himself in 2007.
His auteurist signature has always been hinged to embracing his celebrated personality as a social provocateur, and his brand of directing is more leaning towards ultra-realism rather than impressionism.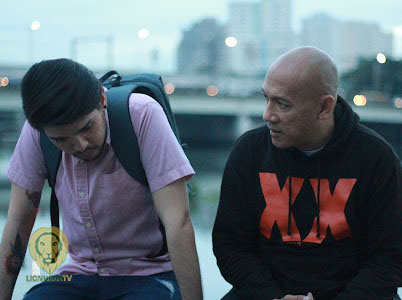 A reinvigorated student of film, Altarejos carefully utilizes all his learning tools and secures them in creating what he advocates as Cinema of the Social Consciousness.
November 30, 2021 (Tuesday), Andres Bonifacio Day, KTX
Starring:
Oliver Aquino, Rita Avila, Ruby Ruiz, Chai Fonacier, Iana Bernardez, Bunny Cadag,
Archi Adamos, Arnold Reyes, Sandino Martin
Writer/Producer/Director: Joselito Altarejos
Executive Producer: Harlene Bautista
Producers: Ferdinand Lapuz, Edith Fider, Jed Medrano
Supervising Producers: Butch Ibañez, Rosalinda Reyes, Elvira Alzona
Co-Producers: Vic Salas, Mark Elloran, Dustin Silverio
Creative Consultant: Ricardo Lee
Director of Photography: Hubert Tibi
Editors: Gerone Centeno, Jay Altarejos
Music: Arnel Barbarona
Production Design: Darrel Manuel
Logline:
A filmmaker's journey into becoming a revolutionary fighter upon realizing that his art is not enough for the challenges faced by the nation.
Synopsis:
PAOLO (Oliver Aquino), a gay filmmaker, immerses into the different marginalized sector as he and his family seek justice for the death of his nephew KIAN who was mistakenly killed by the police during the the operation of Duterte's bloody war on drugs. As he becomes more socially conscious, he decides to join the armed revolutionary movement, proving that conviction knows no gender
Comments