Spotify Lyrics, an interactive and shareable experience, is now empowering even more fans around the world to sing louder and more confidently than ever.

Available on Free and Premium across iOS and Android devices, you can also access Lyrics on Playstation 4, Playstation 5, and XBox One, along with Android TV, including FireTV, Samsung, Roku, LG, Sky, and Comcast. Simply access through any of the following!
Lyrics on the Spotify desktop app
From the "Now Playing" bar, click on the microphone icon while a song is playing.

Voila! You'll see track lyrics that scroll in real time while the song plays.
Lyrics on the SpotifyTV app
Open the "Now Playing View" on a song.

Navigate to the right corner to the "lyrics button" and select if you want to enable Lyrics.

Once enabled, you'll see the lyrics in the "Now Playing" View.
You can also share Lyrics onto your Social Channels via Spotify!
Tap on the "Now Playing View" on a song.

While listening, swipe up from the bottom of the screen.

You'll see track lyrics that scroll in real time as the song is playing!

To share, simply tap the "Share" button at the bottom of the lyrics screen and then select the lyrics you want to share—and where you want to share it.
Charting New Territories in Cities around the Philippines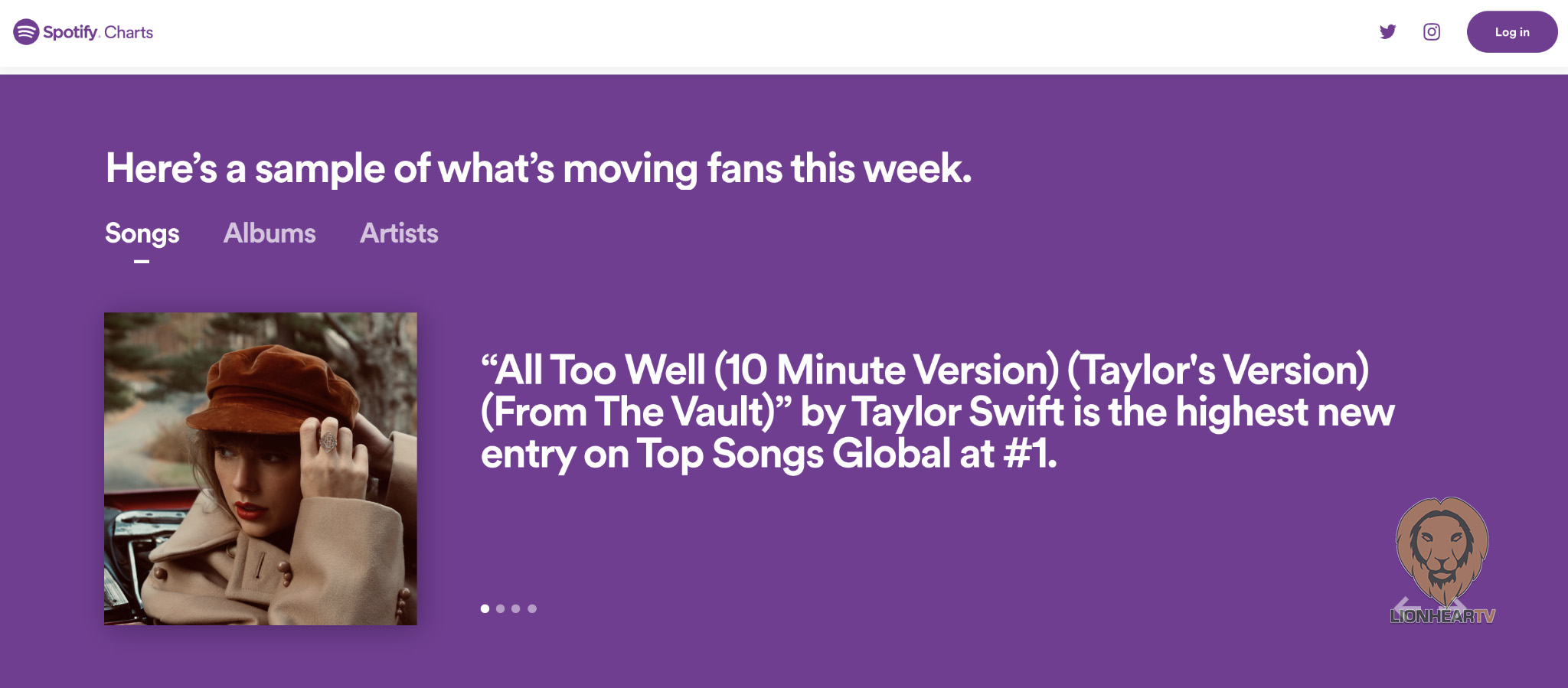 Spotify now offers an expansion to its Charts for Manila, Cagayan de Oro, Cebu City,  and Davao City to track the most popular songs in your city. The goal is to create a destination for fans to see who is trending in their area, and to give local artists the opportunity to go deep on all the data and see what music is moving listeners around the world.
Each week on Friday, Spotify will update the charts for these cities based on activity from listeners in that city. In addition, we are launching 'Local Pulse' charts that rank the most uniquely popular songs each week and compare to its popularity around the world to show off the distinct taste of local listeners.
Promo Cards will also be available for any chart position, enabling an artist or fan to share a Spotify Chart milestone.
If you would like us to send weekly chart updates for your outlet, please let us know.
Your New Spotify Originals Are Here
New podcasts headlined by social-media sensations and industry figures have joined the Spotify podcasts catalog. From gaming and humor, to K-Pop and ASMR, there is a show to satisfy every listener.
Spawn Point with GHOST Wrecker – Headlined by Elyson Caranza, more popularly known as GHOST Wrecker, this will be enthusiasts' new go-to for everything about gaming, finessed with Caranza's unique sense of humor and insider knowledge. The program will dissect trends in a variety of formats, such as a debate among Caranza and his guests.
Weekly GG – Hosted by three entrepreneurs from the gaming industry, this interview-based podcast that will guest the top gamers, aimed at inspiring aspiring gamers who seek to build a career out of gaming.
Pausecast with Hannah Pangilinan – A time to pause and reflect with the help of showbiz royalty Hannah Pangilinan, this podcast will guide young people to process all the emotions that they're going through.
Y2K with Yellie and Kakie Pangilinan – Daughters of prominent figures, Kakie and Yellie Pangilinan will let listeners into the "Kakie/Yellie-verse" as they talk about growing up in the public eye, with hot takes, chaotic vibes, just the right amount of sharing on the Internet, and a whole lot of K-Pop stanning.
Charot Readings with Macoy Dubs –Oft-viral Macoy Dubs, known for his specific Pinoy humor and characters like Auntie Julie, takes on another persona in a new Spotify original. As Ma'am Tarot, Macoy will provide humorous, bite-sized daily guidance through tarot readings by Rob Rubin and for all 12 zodiac signs.
Sounds & Stories of the Philippines – An ASMR show that will help you feel at ease whenever you need it. With the unique use of the country's local sounds like waves, rain, birds, and even a look into culture by folklores and fairy tales, this podcast will help you learn a thing or two, while relaxing at the same time.