Local influencers are given special honors at this year's awarding ceremony for their valuable contribution in providing entertainment and becoming conduits of change in this era of social media. Such efforts can either make or break success, personalities, and organizations.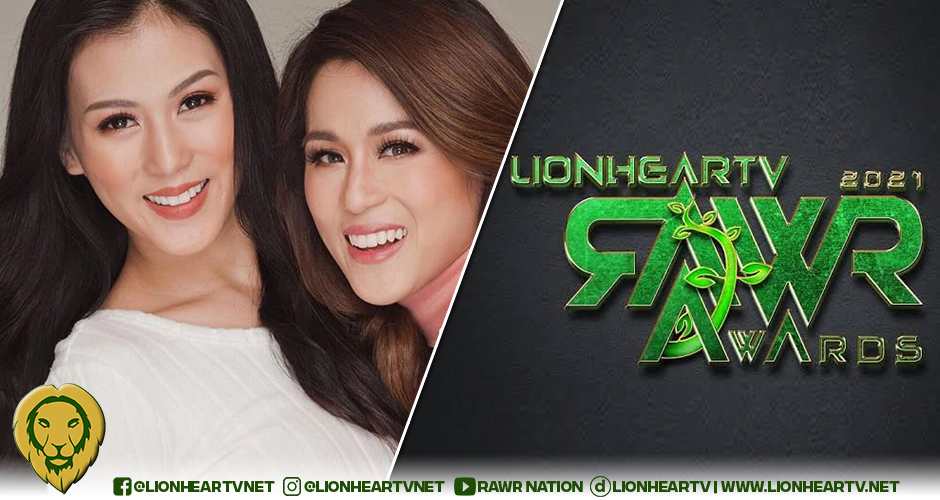 Social media stars found their spotlight in this year's RAWR Awards. Vloggers and trending content creators are properly recognized for their efforts to entertain Filipinos through their valuable, fun, informative, and socially-relevant content during the pandemic. 
The most impressive and most influential bested out others in multiple categories and emerged as the netizens, bloggers, and PR communities' top choices.
After seven years of handing out the highly-coveted golden lion figurine to showbiz personalities, LionhearTV shifts its attention to the exploding realm of social media, where modern superstars are finding the spotlight. 
LionhearTV saw the potential in these emerging stars and their capacity to build their strong fanbases. This change is completely in line with RAWR Awards 2021's theme, Pagsibol, as the rise of digital platforms ushered in revolutionary changes in the local entertainment scene. It's also RAWR Nation's response to the increasingly deafening call to recognize this new breed of entertainers, a way of giving them the spotlight they truly deserve.
Under influencer categories, LionhearTV handed out six golden lion trophies to individuals who excelled massively in delivering priceless content on YouTube, twitter, and various other social media platforms. During the pandemic, the pandemic saw the rise of several personalities who successfully utilized humor as a way not just to entertain, but importantly to reflect our daily lives and to make social commentaries.
TikTok star, Esnyr Ranollo and Pinoy Big Brother presenter Toni Gonzaga nabbed the Vlogger of the Year awards, under short and long-form categories, respectively. 
Ranollo has been a rising social media superstar for his minute-long skits that humorously reflect classroom dramas. Being a student, himself, Ranollo seems to fully understand the dilemma of students who have been struggling to adapt to online schooling, while missing what it feels like to be in an actual classroom.
Congratulations! Esnyr Ranollo for winning "Vlogger of the Year (short)" RAWR Awards 2021#EsnyrRanollo #RAWRAwards2021 pic.twitter.com/nFJ8DyMd2J

— LionhearTV.net (@LionhearTVNet) December 16, 2021
Gonzaga made waves this year, with her inspiring interviews of various personalities in her vlog. The seasoned TV host explained she wanted to produce contents that could inspire change among her followers, which she seems to be succeeding at, judging the amount of attention her videos get.
That same impact is similarly generated by 'couple-influencers' Kimpoy Feliciano and Angie Cayetano, who took home the Couple Influencer of the Year award. Couple-influencers thrive in the mold of traditional love teams, who get support from fandoms to keep them going. As loveteams' counterparts on social media, the impacts they make can't be any different.
Congratulations! Kimpoy Feliciano and Angie Cayetano for winning "Couple Influencer of the Year" RAWR Awards 2021#KimpoyFeliciano #AngieCayetano #RAWRAwards2021 pic.twitter.com/DHshkN42ow

— LionhearTV.net (@LionhearTVNet) December 16, 2021
It is undeniable that gaming has evolved and has affected a lot of humans in this day and age. The gaming scene is now a sport. Thus, it is but fitting to recognize those who excel in this field, too. Gaming has fostered camaraderie or bonds not just locally but internationally. For that matter, gaming influencer, OhMyVenus, totally deserve the Gaming Influencer of the Year trophy.
Congratulations! @OhMyV33nus__
for winning "Gaming Influencer of the Year" RAWR Awards 2021 #OhMyV33nus #RAWRAwards2021 pic.twitter.com/NW77HTpRE8

— LionhearTV.net (@LionhearTVNet) December 16, 2021
Providing fresh content regularly to an audience is a gargantuan task. It is like a producer for a segment of a particular show or an entire production. For any creator, it is challenging and also motivating. The intention is not only to entertain but to educate and inspire the viewers, too. Alex Gonzaga [totally] understood her assignment as a content creator who does not tap vlogging to create a revenue stream, but more importantly to help her viewers get by this pandemic through fun and humorous content. RAWR Nation declared Gonzaga as the Content Creator of the Year.
In the past year, podcasts provided platforms for individuals who aspire to give listeners meaningful listening experiences. Like vlogging, podcasting increasingly became a means to inspire change and share thoughtful stories of people. LBTQIA+ influencers, AC Soriano and Yani Villarosa, definitely aced this task, that's why Gabi Ng Bading, undoubtedly deserves the Podcast of the Year award.
Congratulations! "Gabi ng Bading" for winning "Podcast of the Year" RAWR Awards 2021 #gabingbading #RAWRAwards2021 pic.twitter.com/5iIKLg52FH

— LionhearTV.net (@LionhearTVNet) December 16, 2021
RAWR Awards also extended honors to the local PR community, by recognizing certain brands and individuals who excelled in the field. Stratworks and Ripple8 are named PRs of the Year, while Ian Urrutia, John Caparros, Pao Oga, are awarded the PR Persons of the Year trophies.
The 2021 RAWR Awards is the seventh edition of the annual award-giving body's ceremony as spearheaded by LionhearTV, one of the nation's leading entertainment sites.
The award seeks to recognize shows, celebrities, and organizations, that showcased excellence throughout the year. Winners are decided by netizens and members of the entertainment press and PR personalities.