The two top-rating shows finally went head-to-head live on YouTube as GMA Network officially launched its Kapuso Stream on Monday, June 20.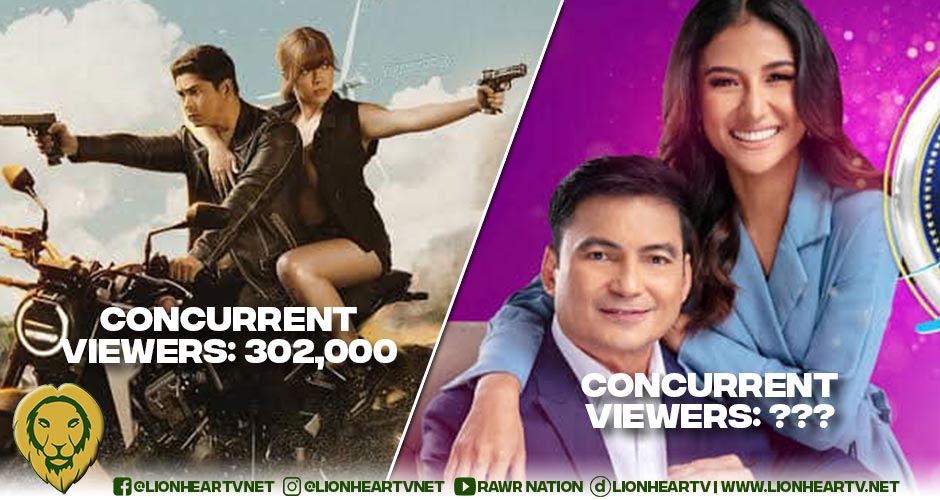 GMA Network officially launched Kapuso Stream on YouTube and facebook on June 20. The move allows observers to finally see which local media entity — ABS-CBN or GMA Network — does the digital streaming realm belongs to.
That said, it may take a while before the Kapuso Network can establish a presence that's worth-worrying about by ABS-CBN.
GMA Network's move was [largely] seen as an effort to create a formidable presence on YouTube and facebook, through live streaming their shows, the same way ABS-CBN's Kapamilya Online Live has been enjoying in the last two years.
The Kapamilya streaming portal debuted on both YouTube and facebook in August 2020, in the wake of ABS-CBN shutdown. Since then, Kapamilya viewers have been given access to old and current Kapamilya shows,.
The concurrent live viewers cannot in solidly quantify how more popular a TV show is, than the others. Yet, it screams volumes of how much of the total online views are drawn by or to that show. And since streaming and other non-traditional viewing platforms have been fast becoming the primary modes of content consumption for consumers, they tell [too] how popular those shows would become if streaming becomes the dominant viewing platform. Although, of course, that may take a few more years.
The stark difference between the popularity of GMA Network and ABS-CBN in the streaming world is made most evident by the concurrent viewers of the two networks' respective number one dramas. 
GMA Network's First Lady reigns supreme in the TV rating game, but it certainly has a lot of catching up to do to pose a threat on FPJ's Ang Probinsyano, which has been on a streak of record-setting concurrent viewership on YouTube.
Its most impressive record so far is the one set by its June 16 episode, which saw the show's concurrent viewers soar past 321,000 for the first time on Kapamilya Online Live.
LOOK: Another night with over 300,000 concurrent viewers for FPJ's Ang Probinsyano on Kapamilya Online Live. Debuting GMA Kapuso stream still has a lot of catching up to do, with First Lady barely managing to draw 1,000 viewers. #FPJAP6Tulungan #FirstLadyHappyPalace pic.twitter.com/c02toT65r1

— Je (@ImNotthatScary) June 20, 2022
Records suggested the series managed to draw just 56,000 concurrent viewers on its first day-streaming on the video-sharing platform. 
Although, of course, that number is still [way] way more massive than what First Lady posted on its first day, it remains dwarfed by the average 200,000 viewers the series draws every night.
That said, GMA Kapuso Stream has no other way but up. Let's see how it will fare in the coming weeks.