The four-decade-old Kapuso noontime show, is well ahead of rival noontime shows, amid a shrinking lead in TV ratings.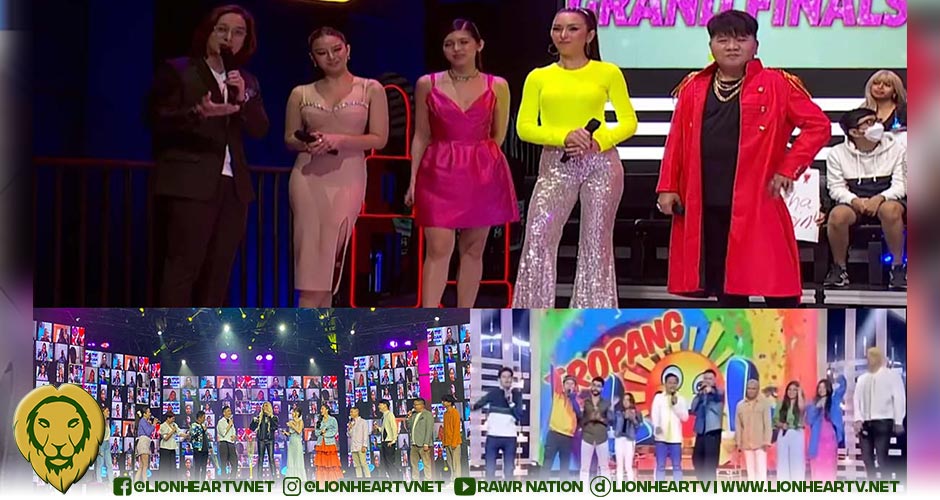 Eat Bulaga is comfortably keeping its supremacy on noontime as the top-rated noontime show, according to the latest data reported by media rating firm, AGB Nielsen.
Tropang LOL and It's Showtime had their first back-to-back airing on Saturday, July 16, giving booth shows a boost to their respective viewership. Tropang LOL now airs on an 11 am slot, while It's Showtime now airs on a 12:45 pm time slot. Both shows have segments that go head-to-head against the Kapuso noontime variety program.
Eat Bulaga kept its lead in ratings over the two rival programs, from July 18 to July 22, posting an average of 5.4% people rating, against Tropang LOL's 3.4% and It's Showtime's 3.2%. Eat Bulaga's lead further shrunk on Saturday, July 23, with a people rating of 5.1%, or just 1.5% higher than It's Showtime's 3.6% and 2.1% higher than Tropang LOL's 3.0%.
It's Showtime notably held the grand finals of its popular segment, Showtime SexyBabe, last Saturday, which may be the reason why it recorded an uptick in its rating. The arrival of the hilarious Miss Q and A segment, on Monday, July 25, is seen to deliver a boost in viewership for the Kapamilya noontime show.
Tropang LOL, meanwhile, started confronting a new rival Kapuso show, which may affect its rating performance. TickToTlock, a new variety show, began going head-to-head with the Brightlight Productions-produced program, last Monday.
Incidentally, Kim Atienza and Billy Crawford, are both former hosts of It's Showtime. It will be interesting to see which among these vying noon time and pre-noontime programs will ultimately emerge victorious in the rating game.