Having a brief slump didn't stop ONIC Philippines from grabbing the top pedestal from the formidable Blacklist International. The league's super rookies dominated the regular season after beating the MSC 2022 champions RSG PH on their journey to secure their playoffs tickets.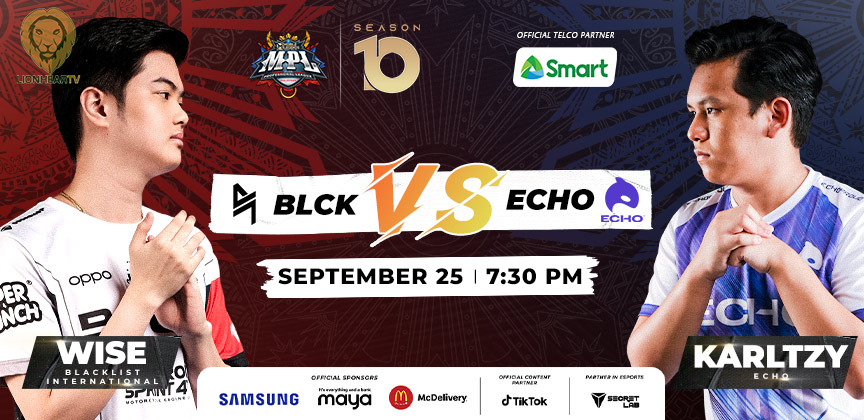 Falling behind ECHO in the third place, the Codebreakers need to secure one more win to advance to the playoffs. They will open the weekend with ECHO, a team not to be ignored as they have been showcasing their deadly form. Last Saturday, the Orcas swept Smart Omega with Karl "Karltzy" Nepomuceno's impressive Julian.
Will the Orcas drown the Codebreakers in this series? Don't miss their match on 25 September! See below relevant star match data:
BLCK: 60.00%  ECHO: 65.38%

History win/lose with each other (Since S8) (Games won by each team)

3rd in Average Kills (3.94%), 2nd in Most Kills in a Single Game (12), 2nd in Hero Pool (11)

BLCK: 1st in Average Kills (13.56), 1st in Average Kills (33.84), 1st in Kill Participation (69.91%), 1st in Turtle Control Ratio (58.67%)

ECHO: 2nd in Hero Pool (42), 1st in Lord Secured Control Ratio (61.43%)
WHO'S IN, WHO'S OUT?
This week, it will be crucial for Smart Omega to win their match to advance to the playoffs. If they emerge victorious, their total points can either be 20 (if they sweep their opponent) or 19 (if the match ends with 2-1). Nevertheless, their total score will still be higher than Nexplay EVOS and TNC Pro Team's highest possible score, if these teams win their respective matches.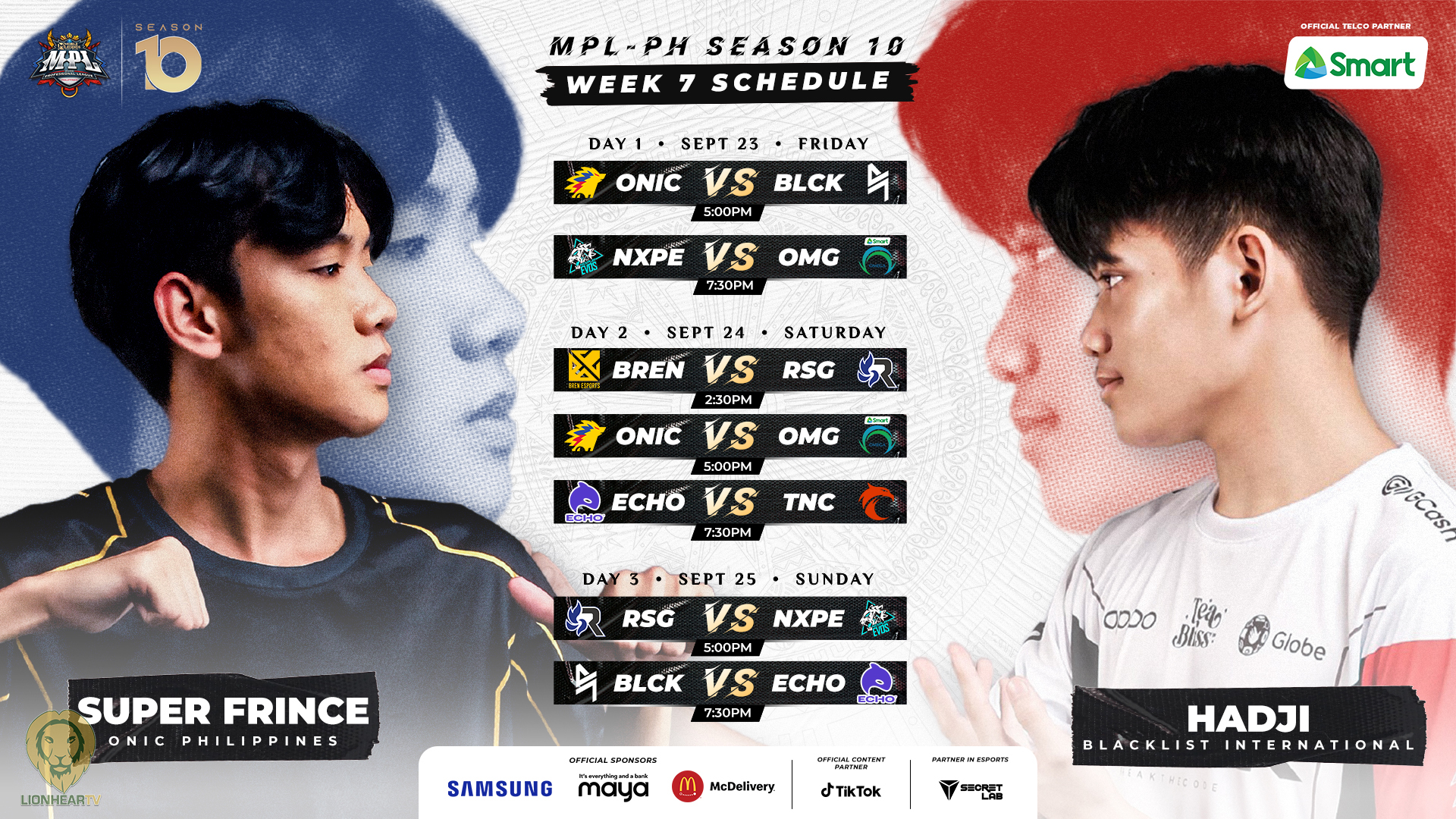 Meanwhile, Nexplay EVOS is also on the edge of losing its playoff spot. They need to win all of their remaining games before the season ends. RSG PH and Bren Esports are on their way to securing their playoff spots, regardless if they sweep cleanly or not.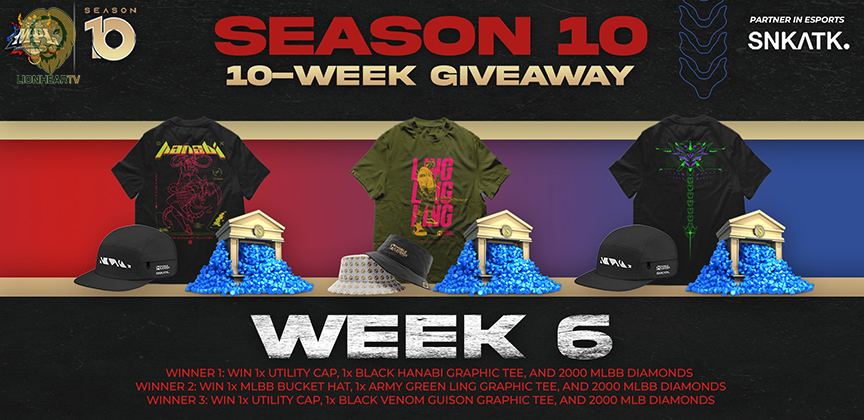 Who will take the top 1 and 3 spots to have the privilege of selecting their opponents for the playoffs? The showcase of our strength continues!
WATCH & WIN SPECIAL GIVEAWAYS!
Catch the 7th week of the Mobile Legends: Bang Bang Professional League – Philippines through our official channels and win special giveaways!
The league has adjusted the match schedules to give our community a better viewing experience, online and on-ground. See below Week 7 schedule:

Day 1, September 23, 2022
17:00-19:30 – ONIC Philippines vs Blacklist International
19:30-22:00 – Nexplay EVOS vs Smart Omega
Day 2, September 24, 2022
14:30-17:00 – Bren Esports vs RSG PH
17:00-19:30 – ONIC Philippines vs Smart Omega
19:30-22:00 – ECHO vs TNC Pro Team
Day 3, September 25, 2022
17:00-19:30 – RSG Philippines vs Nexplay EVOS
19:30-22:00 – Blacklist International vs ECHO
Don't miss the games! Stream the battles through MPL-PH's official Facebook, YouTube, and TikTok platforms.