On October 27, Thai celebrity media tycoon Jakapong 'Anne' Jakrajutatip highlighted the significance of having a transwoman owner of the Miss Universe Organization for future generations.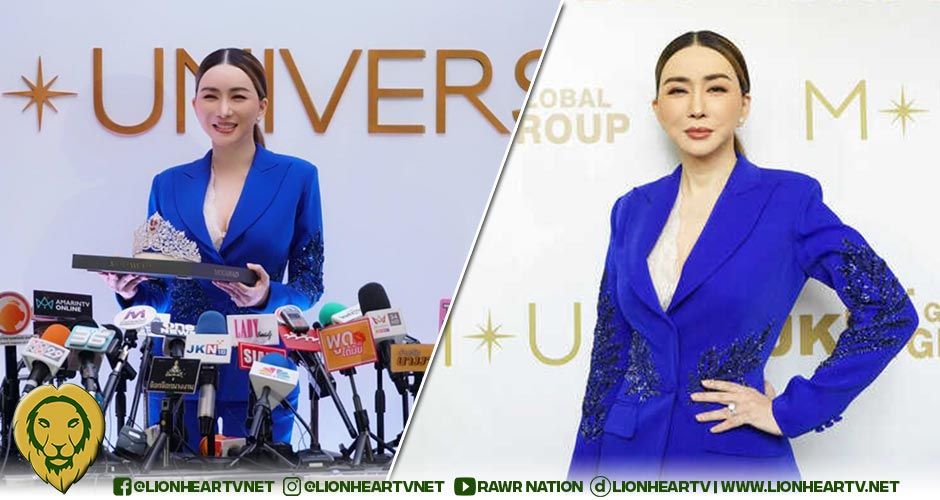 At the media conference for JKN Global Group Pcl's acquisition of the Miss Universe Organization, Jakrajutatip stressed how the recent change in the MUO could help promote woman empowerment.
"Actually, it is about that when we are talking about Miss Universe– I don't have to say just only one word. When we are talking about the grandmother, great grandmother knows about it. It is the stage to promote for women, to feel and [be] empowered, and among the people."
She also emphasized how JKN Global's acquisition could help the LGBTQIA+ community's representation since she is a transwoman herself.
"This [acquisition] will be the Miss Universe that people can see, that people can see me. I would like to use myself, my figure, my body to be youthful– to all over the world. I would like to see the whole world to see me.
"This was the publicity that we are look up about this since I was young. It's just a brave– that for inspiration for women, LGBT, because I am one of them. 
"This made me–to have something to look up for and to have women be the idol for all everybody here."
Jakrakutatip announced that her company, JKN Global Group Pcl, bought 100% of the total shares of the Miss Universe Organization for US$20 million, making the transwoman-media tycoon the first female owner of the pageant institution in seventy-one-year history.
Jakrajutatip, a celebrity in Thailand, became one of the country's transwoman icons when she starred in the Thai adaptations of Project Runway and Shark Tank.
She is also an advocate for trans rights by sharing her experience as a transwoman and setting up the Life Inspired For Transsexual Foundation to help fight for the rights, dignity, and opportunity of the trans community in Thailand.
Comments