The comedienne-host got slammed by fans after she discreetly called out a certain 'love team', who did not reciprocate her when she greeted them at an event.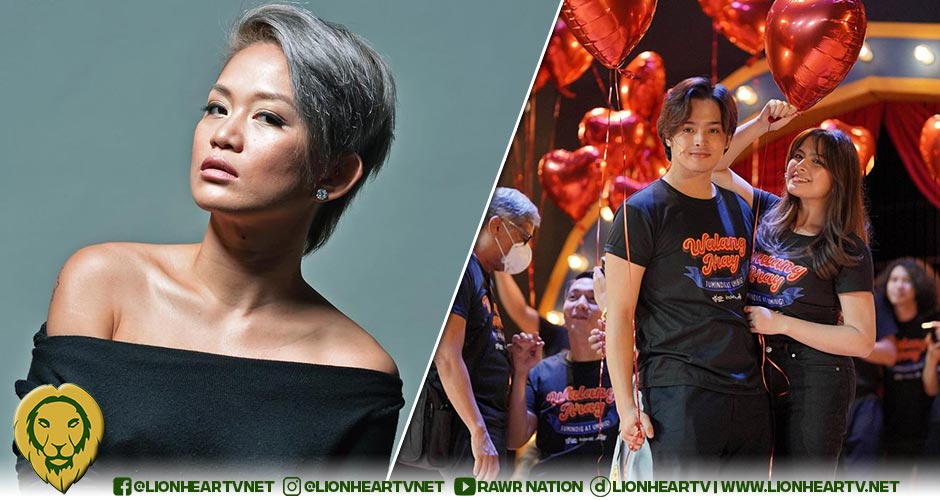 Fans have been sharing their encounters with Kapamilya stars, KD Estrada and Alexa Ilacad, more popularly known as the 'KDLex' love team. This comes after TV host and comedienne, Tuesday Vargas, called out an unnamed pair for allegedly snubbing her at an event she hosted.
The pair turned out to be Ilacad and Estrada.
Vargas said, "Ok so now ako mag po post kasi kahapon nagpapahinga lang ako at may sakit ako dahil dire-diretso rin ang trabaho. Ang RM ng mga bagets ay tumawag sa akin para umamin at mag sorry ng kamalian nila."
She was told that the pair were having a hard time dealing with their schedule which made them fail to notice her when she greeted them.
The comedienne reiterated , "Guys we are all missing the point here. I am not petty and it's really ok if hindi nila ako nakita at hindi reciprocated ang pagbati. Madaming iba pang naganap that day at hindi ko na iisa isahin pa."
Previously, she had faced similar criticism. As a result, young stars of today should learn how to communicate with fans and fellow artists from their seniors.
Fans of KDLex, however, and other showbiz personalities, came to the Kapamilya pair's rescue, by sharing their personal experiences, to refute Vargas' claim.
Not to defend #KDLex regarding the issue they are facing right now, pero hindi ganyan pagkakakilala ko sa dalawa mga marse, super bait niyang si #AlexaIlacad, kahit pusa sa ELJ Building pinapakain niyan, kay #KDEstrada naman super galang niyan kahit sa mga utility.. (1/n)

— CHAKAPUSO  (@ChakapusoPH) December 4, 2022
Knowing KDLex, especially Alexa all these years, di sila SNOB. They stay nga sa mga events for their supporters. At sure akong hindi si Nik ang RM/handler na kasama nila kasi very accommodating yun.

— Miss France Sajorda (@PrincessFrance) December 4, 2022
Mula noon hanggang ngayon, I never had a bad experience with Alexa @alexailacad and gayundin kay KD kahit few times ko pa lang siya namimeet.

Pag sikat talaga sinasawsawan ng mga never sumikat!

KDLex is ❤️❤️❤️

— Byx Speaks 🇵🇭🇹🇼🇨🇳🇰🇷🇹🇭🇬🇧🏳️‍🌈 (@byxbuzz) December 4, 2022
Kung totoo man sinasabi niya, bakit di niya kinausapa ang KDLex, s/he is from showbiz, siguro naman may number sya ng taga Star Magic. Talk to them, pagsabihan para magbago.

Bakit kailangan mo pahiyain online? Ganun na ba ang tamang paraan or forda clout or media mileage lang?

— Byx Speaks 🇵🇭🇹🇼🇨🇳🇰🇷🇹🇭🇬🇧🏳️‍🌈 (@byxbuzz) December 4, 2022
ABS-CBN Director Froy Allan Leonardo, meanwhile, shared how he remembers Alexa Ilacad, whom he already worked with via the 2019 series, The Killer Bride. In his remarks, he mentioned his recent encounter with KD, who is the actress' onscreen partner.
Bumped into Alexa and KD last Saturday sa ABS-CBN. Sobrang warm pa rin ni Alexa kahit na it's been years since Killer Bride na nagkatrabaho kami. It was my first time meeting KD and sobra akong hanga sa kanya dahil he even shook my hand and introduced himself politely.

— Froy Allan Leonardo (@Froyskie) December 5, 2022
This is not the first time that celebrities got called out for alleged rude behavior towards fans and fellow artists.
Vargas' claim against KDLex incidentally coincided with the snubbing issue that involved the players of the volleyball team, Choco Mucho Flying Titans. The incident sparked conversations online about how celebrities and similar public figures should behave toward fans in public places, as it also encourages fans to respect their idols' private time.