The talented Kapamilya host-actress underscored the power of any celebrity to use their platform to fight for children's rights.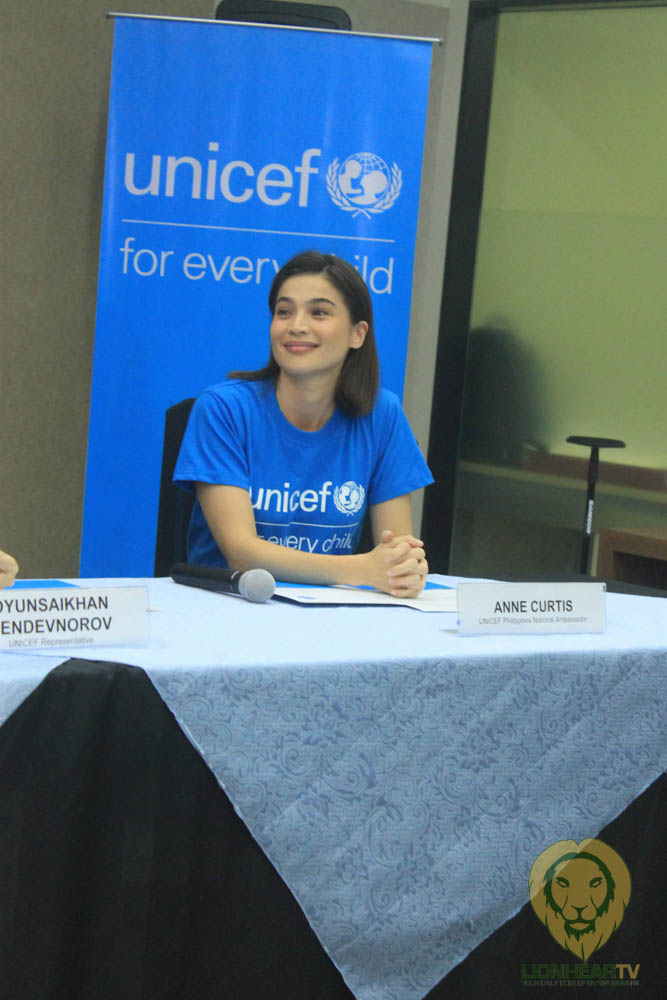 Filipino-Australian actress, model, and television host, Anne Curtis vowed to use her influence for noble purposes, as she renewed her commitment last June 1, to UNICEF Philippines, as one of its national ambassadors.
Having been engaged with the organization's efforts to ensure today's children get a shot at a better tomorrow, in the last ten years, Curtis has undeniably set herself apart from her fellow A-list stars. Last 2019, she joined OPM icon, Gary Valenciano as UNICEF Philippines' celebrity ambassador.
During the press conference and contract signing, Curtis expressed her admiration for Valenciano, who's been with the agency for 25 years.
"You've set such a good example for me, and I hope that I can do the same kind of work that you have done, " she said, jokingly adding, "but maybe minus the singing lang,".
The actress also highlighted the importance of renewing her role as one of the organization's national ambassadors. 
"I am so happy that I will be continuing my journey as a goodwill ambassador for UNICEF Philippines," she said, putting emphasis on her new role. Through the years, Curtis' engagement with UNICEF has evolved from being a donor to an ambassador.
The actress talked about her early work as an ambassador, doing field visits. She recalled how those trips opened her eyes and heart to various realizations, which only strengthened her desire to deepen her commitment to UNICEF.
"I will always have an open heart, as a goodwill ambassador, to listen to stories, educate myself further, and of course, use my platform to raise awareness and spread the word about that," she added.
Curtis shared the pride she feels for playing a crucial part in encouraging Filipinos to join UNICEF in its efforts. This is to ensure a bright future for our children. "What a feeling it is to ignite that spirit of giving among my fellow Filipinos, to make a difference in Filipino children's lives. That's why I keep doing what I'm doing for UNICEF," the actress shared.
Curtis has been working alongside UNICEF, in varying capacities, for 10 years. She marked her fourth year as a national brand ambassador last June 1.
Comments